"We were hoping to sell Camavinga more expensively ..."
Florian Maurice, Rennes sporting director, gives details: "There are things that can make us earn a little more money in the future ...".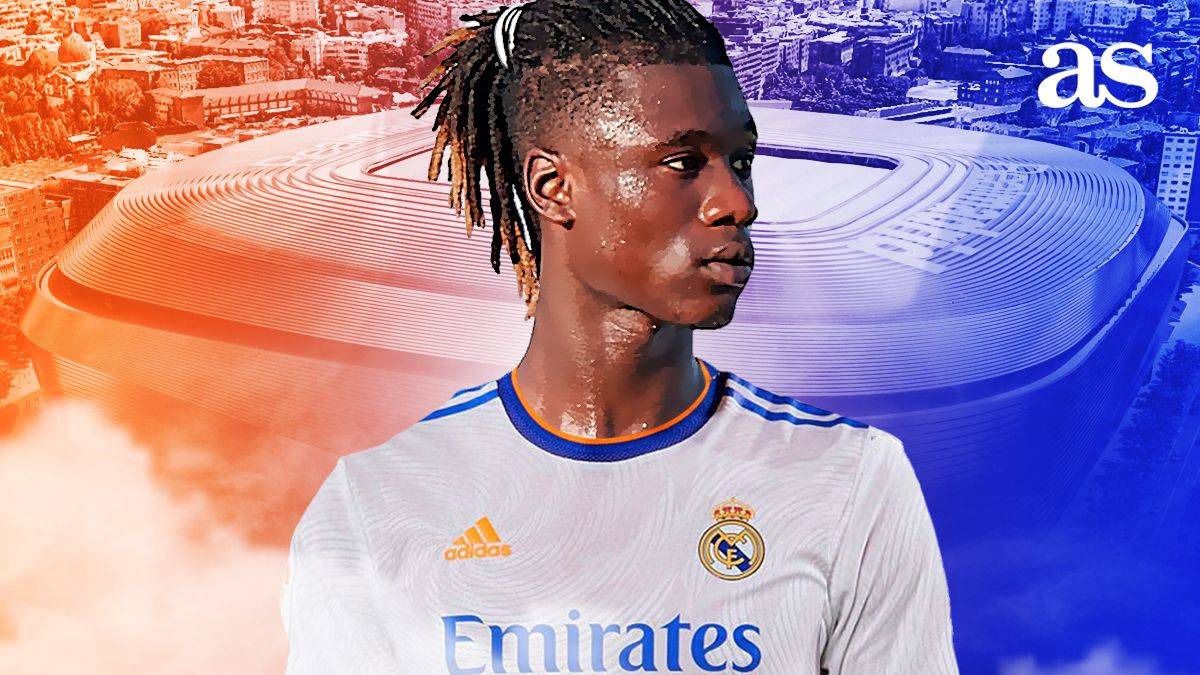 These are happy days for Eduardo Camavinga (18 years old), who is called to be the player to succeed Pogba as the star of the French team's midfield. But they also are for Stade Rennes, owned by billionaire Pinault, who sees how he has received a significant amount of money for a player project that ended his contract in 2022. It has transpired that Real Madrid has paid 31 million fixed euros, but that the operation can go to 40 or 45 depending on the variables. The French club gave details of the operation in a small press conference called by its sports director, Florian Maurice. Despite everything, Rennes expected to sell it more expensively.
"It depends (on the bonuses) a lot of things, Eduardo's participation, the club's performances (for Real Madrid) ... There are a number of important bonuses that may allow Rennes to earn a little money in the future, and a a small percentage of a possible future resale. "According to Florian Maurice in statements collected by footmercato.net, Rennes has even reserved a percentage of gain from the capital gain that could generate a future sale of the midfielder.
Maurice explained how it all happened: "It was very, very fast. 48, 72 hours before, he had already started arguing with Real Madrid. For the club, for the player, it is something that ends very well. I have always said that I did not want Eduardo to go free. Neither did he, actually, his family didn't want him either. What is happening there is great. In today's context, he could have said: 'I wait six months before signing somewhere and I'm going free.' It's your credit to get there. For me, it goes to the biggest club in the world. For him, it is deserved, although he has had a season that has been difficult both in football and off-sport. A lot has happened around him. He is a first-rate guy, a first-rate player. "
According to AS has been able to know from sources in the Camavinga environment, although the operation was carried out in a lightning way, Real Madrid had already begun to outline it months before. According to these sources, the signing of Camavinga by Madrid "has nothing to do with PSG's refusal to sell Mbappé." The only risk that Madrid ran, that yes, was precisely the interest of the Parisian club in signing Camavinga also this summer. But the clear will of the player to wear white decided.
"Real Madrid will give Camavinga the means to become a great player," Maurice continued. "For Rennes, selling a player to Real Madrid is also a very good thing. We were talking about a Clásico with some players trained at Stade Rennes (Camavinga and Dembélé at Barça), it's fantastic. It ends very well, I am very happy for him. He deserves it, the club did the right thing. A few months ago, we would have expected to necessarily sell it a little more expensive, but in the current context, it is a very interesting sale, I think it is even the largest transfer made in France. "
Photos from as.com