The player reportedly informed the Sixers managers that he has no intention of doing the preseason and that he does not want to continue with the team.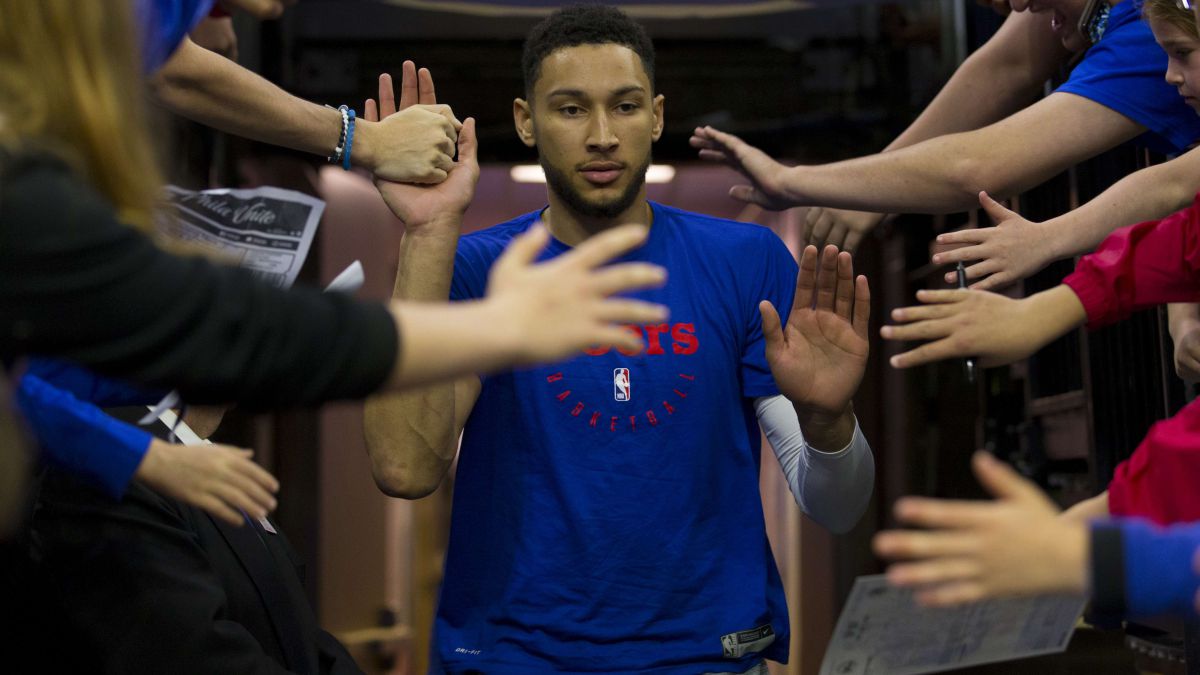 The soap opera between Ben Simmons and the Philadelphia 76ers may be coming to the beginning of the end. As reported by journalist Keith Pompei in The Philadelphia Inquirer, multiple sources assure that the player "has communicated to Sixers officials that he does not want to continue in the team and that he has no intention of attending training camp" to prepare for the next season. If true, it would be a tremendously important step on the part of the Australian guard, which would leave his current franchise in a weakened position when negotiating a transfer. If the teams interested in him know that they want to leave, the offers that come in will be lower.
A day before, it was Sams Charania who reported that in July it had been the Philadelphia franchise that had negotiated directly to find a way out for the three-time all-star. According to Charania, they had contacts with quite a few franchises, including the Minnesota Timberwolves and the Toronto Raptors. Neither of the two packages offered by these two teams then satisfied some Sixers who until now have been quite demanding when it comes to asking in exchange for one of their stars. Within the league, according to Charania himself, managers are clear that the question with Simmons is not if he will move from Philadelphia, but when. Already at the beginning of last season the Sixers offered him to the Houston Rockets, along with Mathisse Tybulle and two second rounds, in exchange for James Harden. The Texan team finally reached an agreement with the Brooklyn Nets, where the shooting guard now plays.It is unknown if the fact that the Sixers tried to negotiate for him in free agency influenced his decision to trade or was something he had previously thought about. For example, when after being eliminated in the Eastern semi-finals, both his coach, Doc Rivers, and his partner, Joel Embiid, did not exactly defend him to the media.Lillard's dream
Right now the Wolves seem the team most interested in taking over the Australian's services, although their offer has not yet convinced the 76ers and they may need a three-cushion transfer to unlock the situation. The reports say that Malik Beasley, Jaden McDaniels and D'Angelo Russell would be the pieces that have been put on the table for now. For the Sixers there has always been a priority target in recent months: Damian Lillard. During the first weeks of summer there were rumors that the point guard would be considering leaving Portland for the first time in his career, but those rumors have been dying down and right now the Blazers are not considering another strategy other than to continue building their team around the which has been his star in recent years.
For their part, the Sixers until now doubted whether to take action now and trade Simmons or wait to do so until a star of Lillard's level came within range. But if the player himself has communicated so emphatically that he does not even intend to carry out the preseason with them, it seems clear that they will have to find a way out as soon as possible.

Photos from as.com