Mariano despairs of Madrid
His 'no' to Rayo at market closing hours is the second time he has left the white club 'hanging' with a loan contract already in place. Not even his own father could convince him.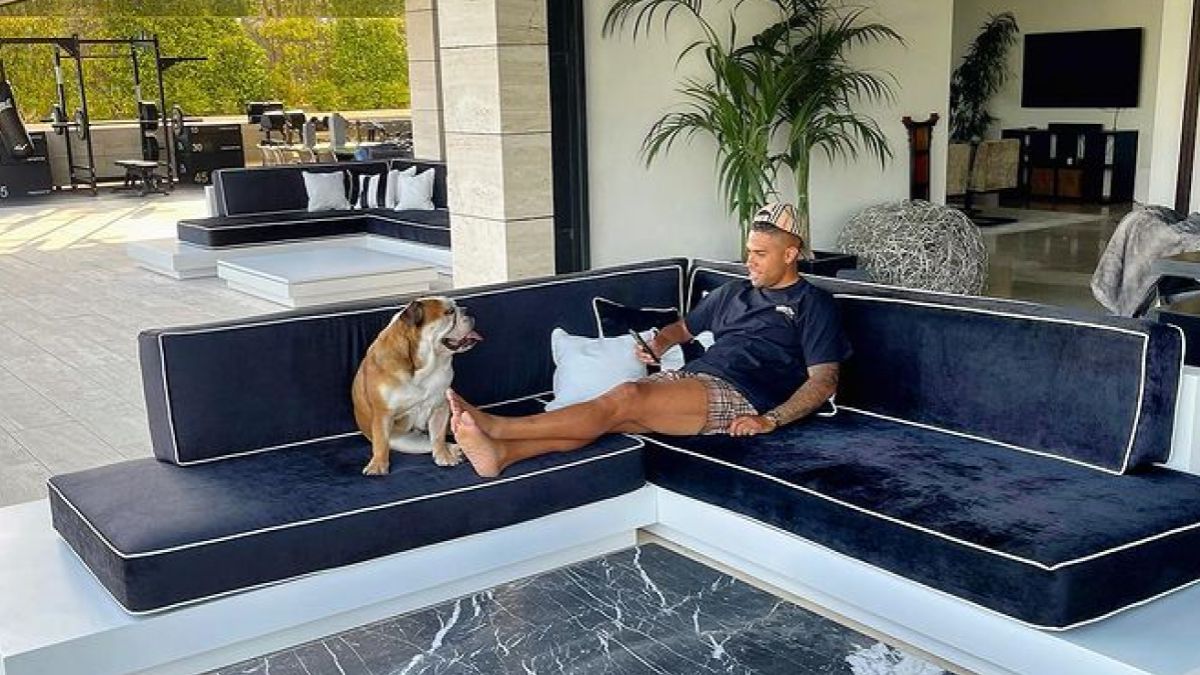 At Real Madrid they do not literally know what to do with Mariano Díaz. The last hours of the transfer market opened a real possibility for the Spanish-Dominican forward to temporarily leave the white club, a maneuver that the white club has been trying in different ways in the last four transfer windows. Always without success because Mariano simply does not want to hear about leaving Madrid. Nor this past Tuesday when from Concha Espina he received a very important proposal from Rayo Vallecano. One year on loan and Madrid agreed, to the point that the contract between both clubs was signed and ready to be sent to LaLiga as soon as the player signed. Not for those.
Madrid couldn't make it easier for Mariano. A First Division club in the same city, so he would not have to leave his luxurious mansion in Pozuelo or his impressive luxury car team, and without losing a euro during the change of shirt. The white entity rowed in favor of the operation assuming a very important part of the striker's salary as long as he accepted. El Rayo also added a figure of about 2 million euros, according to sources from the Vallecano club consulted by AS The result is that Mariano was going to charge even more during that year of loan. That is, Mariano said 'no' to more salary and to a team ready to supply balls and more balls to his physical football with a star like Falcao. Nor did that argument change his mind. Not even the intermediation of his own agents and his father ... 444 444The curious thing is that the first team that was able to do something that in Valdebebas almost has by a miracle, that Mariano leaves Madrid even if it is only one year (he has a contract until 2023), was Valencia. A final day in which the Bordalás team walked behind him and in the end, ironies of life, the one signed was ex-Castillian forward Hugo Duro. The most tangible thing ended up being the Rayo and at 9:30 p.m., the ball was exclusively on Mariano's roof, but he ignored any kind of advice and kicked him. At Rayo, as the minutes passed, they did not know very well how to proceed because their three-way negotiation to close two forwards from the mini-list formed by Mariano (or, failing that, Sergio Guardiola, the one who ended up signing) and Falcao depended on the Real Madrid player. . Finally they had to press the 'abort mission' button and it was the last two who will play on Avenida de la Albufera.
Another transfer that he did not want to sign
It is not the first time that Mariano smashes a loan already agreed and blessed by Real Madrid. It also happened last summer, with Benfica, but in that attempt (already almost publicized from Lisbon) the attacker came off the hook asking for a salary increase and in Da Luz it was considered impossible. It has been the usual trend in every transfer market since 2019 and even more so with Madrid blowing up the calculator to reduce salaries during the pandemic. The interested clubs gave up shocked by Mariano's huge record (€ 4.2M per year net), his null predisposition to change of scene with any excuse or both at the same time.
Mariano has become an obstacle to Ancelotti's interest in having a shorter squad as the Italian has chosen Jovic as Benzema's substitute and has done so by maintaining his castling position to block any possible exit. A veto stronger than titanium and which will be tested again in January ... 444 444

Photos from as.com