Jasikevicius: "Laprovittola will give freshness and will push the bases"
The coach indicates that the most important thing this season is to "consolidate the project" and that this course will be easier than in the past, because many know his methods.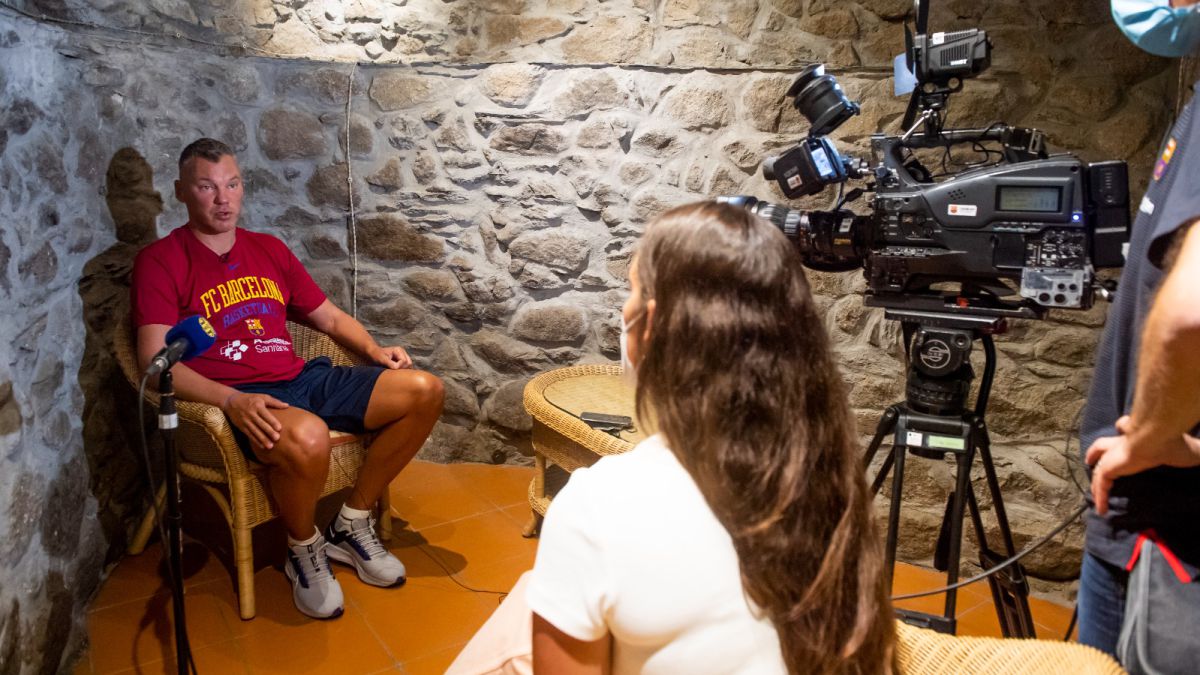 The Barça coach, Sarunas Jasikevicius, told the club's media on Wednesday that the most important thing "is not a year, but to consolidate this project", in what will be his second season at the helm of the Barça team.
The Lithuanian coach said that it is "important" for him that there are players who have decided to sign for the club "despite the" economic situation that Barcelona is experiencing. It means that from outside the entity "they see us as a serious project that is on the right track," he added.
Jasikevicius stated that the second season "is always easier than the first" as the players who were there last season "understand" his methods. "It is better for the players as well as for me," he added.
The Barça coach commented that Barça "always have to have the opportunity to win titles" being in the finals and that the more they "fight" the more options they will have to take them. Last season Barça played in the finals of the four competitions it played and won the Endesa League and the Copa del Rey.
"The objective this season is to win the maximum number of titles," added the coach.
Jasikevicius spoke of the four signings for this season. He already had point guard Rokas Jokubaitis and power forward Nigel Hayes at Zalgiris Kaunas. Regarding his compatriot, he affirmed that despite his youth he has "a lot of experience" in the Euroleague and will bring "a lot of energy and freshness to the team."In addition, he stressed that the Lithuanian guard signed for Barça "sacrificing a lot to come, which speaks of the type of person he is."
De Hayes commented that at Barça "he will be able to continue developing his offensive game" and that he is a player who will give "several options" to the team by being able to play both as a high forward and as a pivot. In addition, he assured: "He will be one of our best defenders."The Lithuanian coach referred to the Turkish pivot Sertac Sanli as a "different" player compared to the interiors he already has and assured that at Barça "he can still improve after doing two very good last years" at Anadolu Efes.
Finally, from the Argentine Nico Laprovittola, the coach said that he arrives at Barça after playing "at a very high level both in important clubs and with Argentina" and that he will bring "freshness and will push the other two bases in training" with the aim of " to be able to win them some minutes "in the games.
Photos from as.com