Djokovic's strange start to a cramped Rune
The Serbian lost the second set against the 18-year-old Dane, who could not hold out physically due to nerves and effort. Nole will face Griekspoor.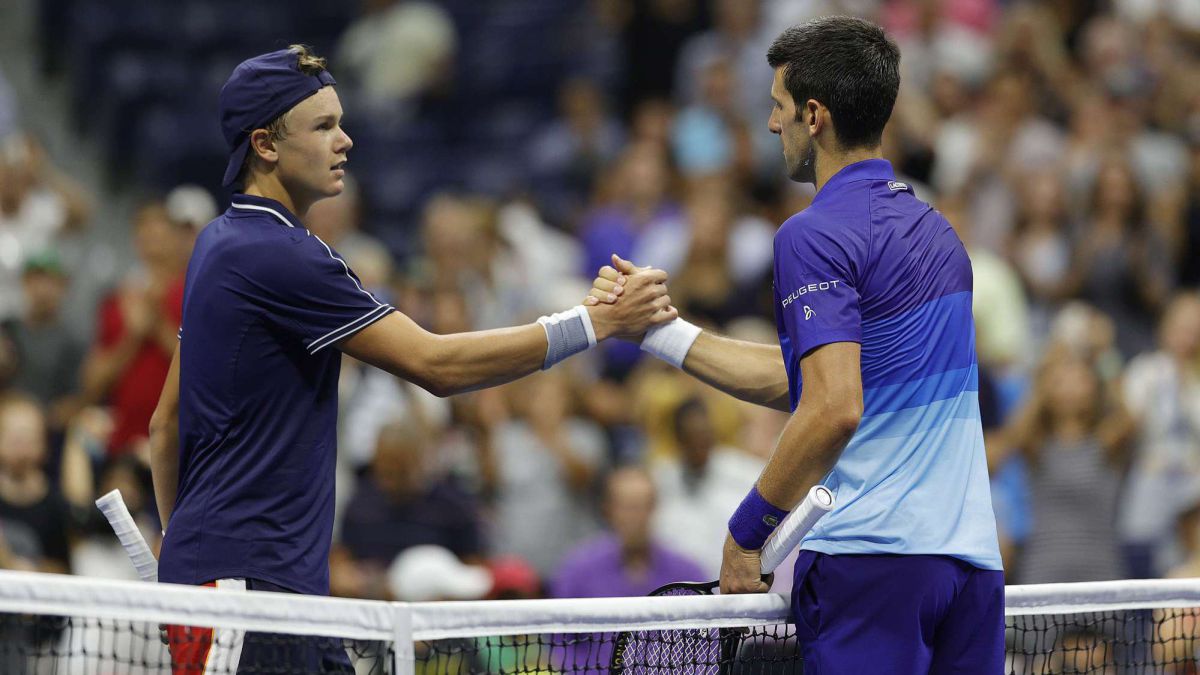 Novak Djokovic got off to a rare start at the US Open, amid a deafening atmosphere at the Arthur Ashe that at times bothered him and against an 18-year-old, 145th in the world and long-standing rival, Holger Vitus Nodskov Rune, who beat him the second set and then, exhausted and nervous, he could not physically face the challenge of trying to win the number one in the world. The Serbian imposed his category to beat this boy with potential and extramotivated that twisted between cramps, but finished the game standing, on the track, until yielding 6-1, 6-7 (5), 6-2 and 6 -1 at 2:15. Nole, who gave some bad signals in that second set (several double faults and laziness when it comes to going for a drop), will face in the second round an expert in candy, at least on paper, Tallon Griekspoor, by far that the 25-year-old and 121st-year-old Dutchman in the world will win this Tuesday someone at the level of German Jan-Lennard Struff.
Maybe it's just that Djokovic needs filming, after the vacation he was granted after falling in the semifinals and in the bronze match at the Tokyo Games. Not having played in Toronto or in Cincinnati has slowed him down and nothing better than a few soft first days to catch it. Although the fact is that he found in Rune more resistance than he expected and, above all, an irritating enthusiasm for a player with the genius of the Balkan. The boy was constantly cheering himself up, putting out his fist and yelling even after losing 6-1 in the first set. Something that puzzled a Djokovic who lowered his performance to the point of not being able to prevail in a tiebreaker, the kind that wins nine out of ten.
Either way, number one is the great favorite to win the title, the 21st Grand Slam with which he would be the sixth tennis player in history to win all four in the same course. For this you will have to improve when the first corners arrive. Meanwhile, he will gradually recover sensations armed with the experience that his impressive career gives him and that sprint with which he is eating his eternal rivals, who have no choice but to see what happens from home. Rune, who had trained on occasion with the Belgrade team, also had the consolation of being applauded by his idol and by the boisterous public at the US Open headquarters, which is no small feat. And under the protection of Patrick Moratoglou, he has a future.
Results, table and schedules
Photos from as.com