Claver: "I wanted to put the Valencia shirt on again"
The forward played his first friendly match in his second spell at the club on Tuesday. "I've only been with the team for a week, but it seems like it's longer."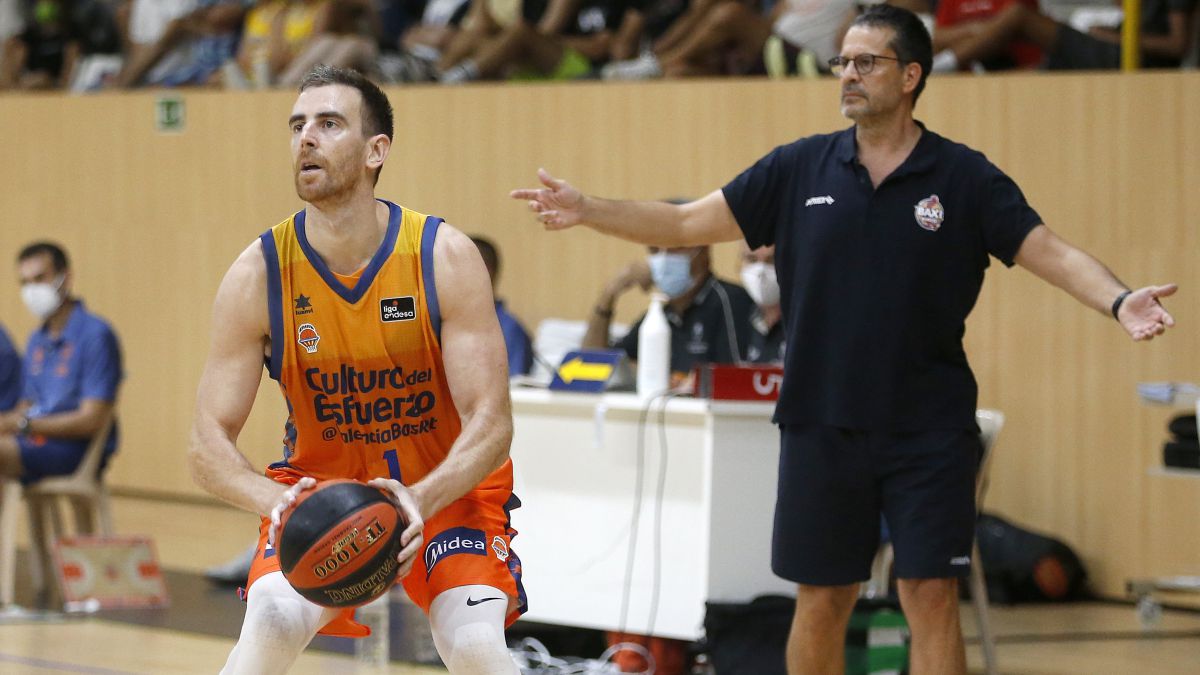 The forward of Valencia Basket Víctor Claver was satisfied to have played his first friendly match in this second stage at the club and said that the clash against BAXI Manresa left him good feelings.
"I wanted to put the Valencia Basket shirt on again", highlighted the Valencian, who returned to play a meeting with the club in which he was formed, nine years and three months after leaving the same.
"My feelings have been good, I have only been with the team for a week but it seems to be more. The pace that we are having training and in the two games that we have played is being good and that also helps," he said in statements provided by the entity.
Claver stressed that in this pre-season start it is time to "build an identity" and that later they will be able to work on "more details" .
"But now the important thing is to do well the concepts that we are training, assimilate them well and that the game is fluid, that I believe that we have players with a lot of talent who can exploit that game and that little by little we will do better," he said. .
The Valencian recalled that he has not had much rest time after his return from the Olympic Games, but said that he is fine.
"With the training we are doing, everything is easy and everything is quite fluid and that helps me and my way of playing. Now we have to correct details but I think we are forming the base well," he said.In addition, he emphasized the opportunity that these types of encounters represent so that players from L'Alqueria del Basket can debut and gain experience.
"It is a luxury and it is something that we have to take advantage of and that they also have to take advantage of. You don't always have these opportunities, not only here, but elsewhere. Being able to be doing the preseason and having minutes at ACB is something very important for them to grow, so that they gain confidence and then during the season, if necessary, that they know that they are part of the team ", he concluded.

Photos from as.com