Carriço: "We have formed a great squad and I hope we make a great team"
The Portuguese center-back is already exercising as one more and can make his debut against Malaga. "It is a project with a lot of ambition," he says in his presentation.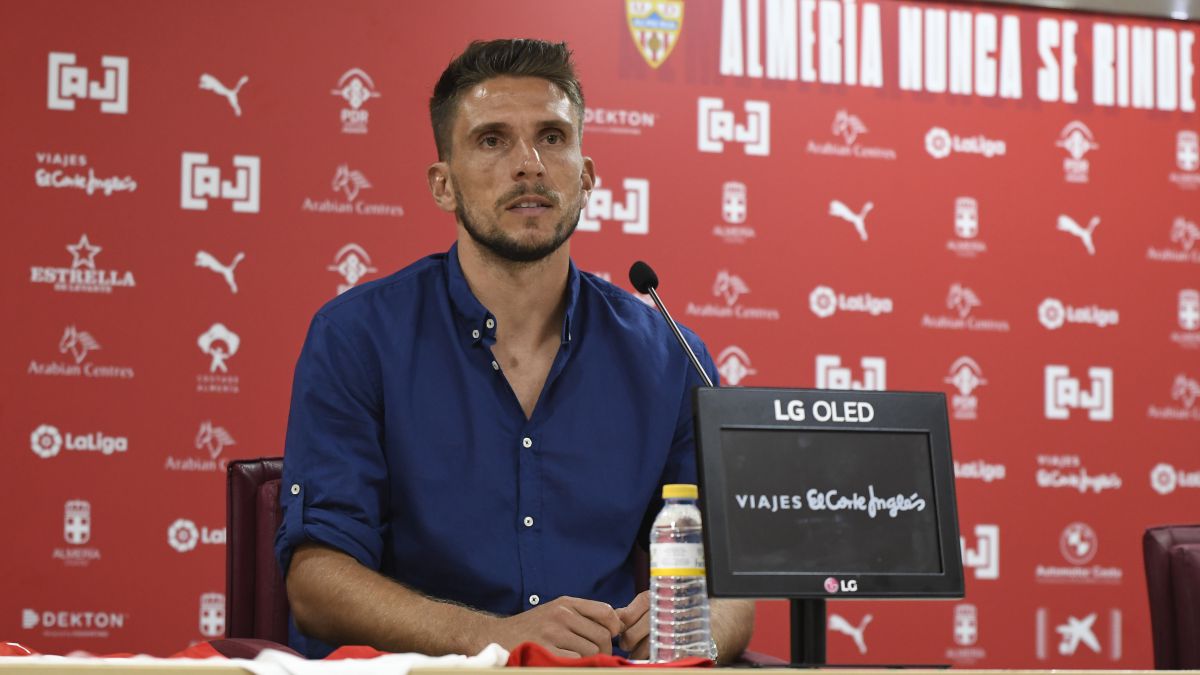 Daniel Filipe Martins Carriço (1988, Cascais, Portugal) already looks like another rojiblanco. After signing on August 22, the Portuguese central landed on Sunday in the city of Almería and this week he is already exercising under Rubi's orders, being able to enter the call for the duel against Malaga next Saturday (9:00 p.m. ) if the Vilasarense, who can also count on Babic (he trained with the group today), considers it appropriate. "I am returning to Spain, a country in which I have been very happy. It is a project with great ambition to move up to the First Division, it is exciting for me at this stage of my career," explained Carriço in his presentation as a new Indálico player.
"We have built a great squad and I hope we make a great team. I had been in China for two years and needed to compete at this level again. When this opportunity appeared I liked it, I am an ambitious player, who likes to compete and I see that this squad has that ambition. I want to fight for big things and this year happens because Almería is next in the First Division ", continued the Portuguese central defender, with 299 official matches at the highest level. In this sense, the ex of the Seville recognized that the Chinese competition was to another height. "There the league is not so strong, but there are foreigners with quality. The level is not so demanding, but I have played many years in Spain and I know what it is to compete here," he said, after spending a year and a half in Wuhan .
The new rojiblanco central defender acknowledged that the experience was not as positive as he would have liked. "We played in a bubble system, due to the pandemic. I couldn't see my family, anyone. It was a hard experience, but you learn and grow from everything. It is something to tell my grandchildren in the future," he commented on the matter. , already aware of his new challenge. "It is a very competitive league and I believe that Almería has many possibilities of having a great year," explained the defender, called to be the leader of Rubi's defense.
The female season begins
The female Almería begins the new season and does so in group IV of the First National Division for the third consecutive season. The debut will be next Sunday (11:00 am) hosting Olympia Las Rozas at the Emilio Campra Youth Stadium. As a novelty with respect to last season, the meeting will be able to count on the presence of the public after the club has been authorized a limited capacity of 100 spectators. Admission is free until the allowed seats are exhausted, the opening of doors will take place one hour before the start of the game.

Photos from as.com