The return of Griezmann to the Wanda Metropolitano causes the rojiblanca squad to surpass the Barça player in market value. Madrid put first thanks to Camavinga.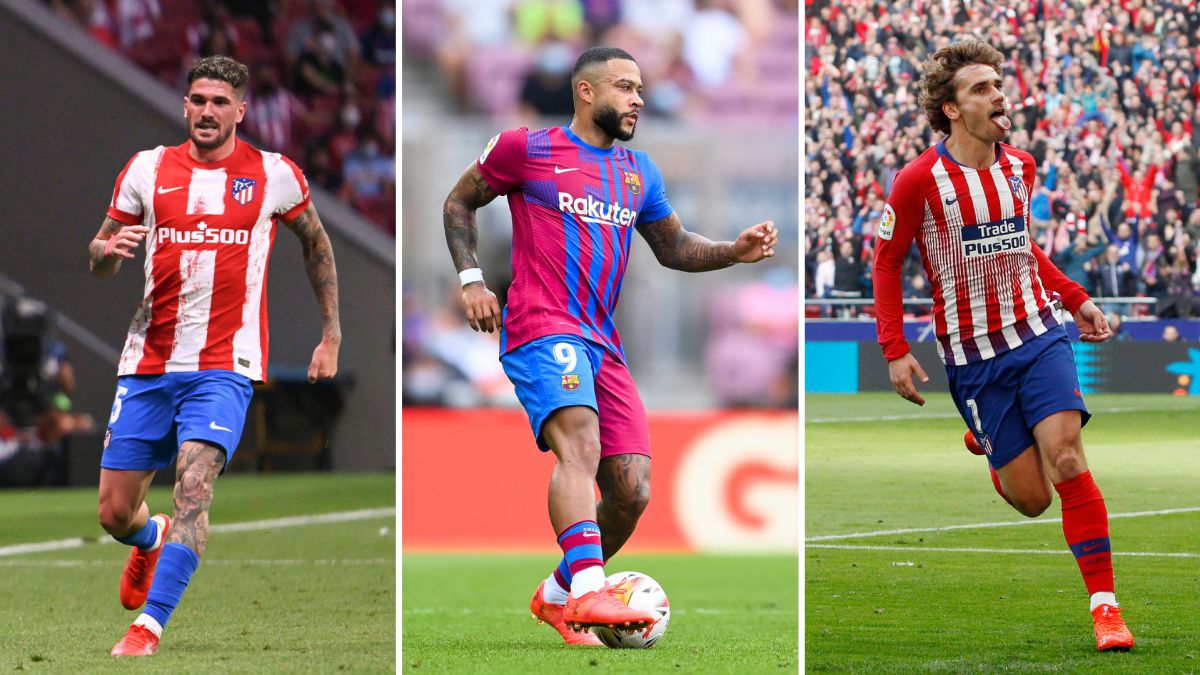 The market closure bomb was a triple operation on the horn that moved Saúl, Griezmann and Luuk de Jong. The transfer of the French from the Camp Nou to the Wanda Metropolitano is a new leap in quality in the attack of Atleti and seems to weaken that of Barça. The consequence is also seen in somewhat more global terms. According to the analysis of Transfermarkt, a portal specialized in appraisal, with this signing the rojiblanca squad is already worth more than the azulgrana.
Thus, with the teams already closed, Atlético has a value of 755.2 million, compared to the 696 in which Barça is estimated. The day before, the Catalan was worth 766 and the Madrid, 738.9. Griezmann is priced at 60; Saúl, at 40 and De Jong, at 10. On the 30th both were worth more than the 728.5 of Real Madrid which, with the arrival of Camavinga (valued at 55 million) gives the sorpasso and stands at 783.5.
Atleti, of course, has three fewer players than Real Madrid (22 times 25), so that in proportion the rojiblancos footballers are more valuable (€ 34.3 million for 31.3, and those of Barça 25.8) . The player with the highest market value in LaLiga is Frenkie de Jong, with 90 million. And then his partner Pedri, Llorente and João Félix go, priced at € 80M. The most valued madridista is Casemiro, 70 million, the same as Oblak.
The summer market: De Paul, Alaba, Memphis ...
Obviously, Barça is the one who has most noticed their devaluation in this market. Before Griezmann, Messi left, valued at 80 million, and at the last minute also Emerson, valued at 25. In exchange, Memphis (€ 45M), Eric García (20) and Agüero (18) have arrived, as pieces of more value.
From Madrid, for its part, Varane, its most sought-after player (€ 70M), in addition to Ramos (10) and Odriozola (10), but Camavinga and Alaba (55) have arrived to revalue the squad, in addition to the returns of Ceballos (27), Jovic (20) and Bale (18) .
At Atlético there have been fewer movements. Before the Griezmann-Saúl earthquake, the loaners Torreira and Dembélé left, valued at € 20M each, but De Paul (40) and Cunha (30) have arrived for them. According to these terms, Simeone has improved its staff in each operation.
Photos from as.com