Atleti responds to Saúl after his complaints to Cholo
The Atlético coaching staff responds to the former rojiblanco who pointed out as the reason for his departure that "he did not train where he wanted."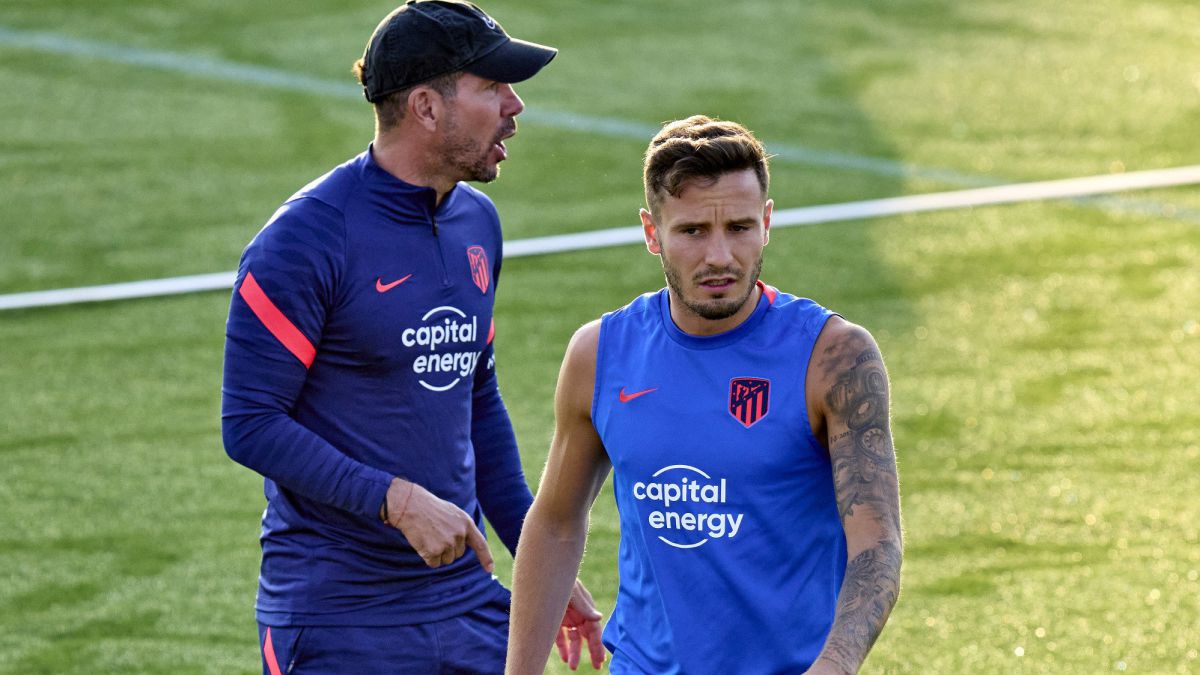 Saúl spoke tonight with Ibai Llanos, on his Twitch, just a few minutes after making official what was an open secret throughout the day: that he was leaving Atlético, that his transfer to Chelsea was finally bearing fruit, although for part of Monday he was stopped. It was a long talk in which the canterano reviewed, among other things, the reasons why he was leaving. Those that for two years have been read in his face every time Cholo Simeone sent him to a position on the field in games: the left back, the defense, back. That, and mainly that, in addition to not quite fitting into the changing room group, is the reason for his departure. And he confirmed it. "I asked to train in my position and Cholo and Miguel Ángel thought it best for me to leave."
From the Atlético coaching staff, the feeling is not the same, however, and they clarify to As that many times it was not possible for Saúl to train in his position because when the team prepares the matches during the week, the substitutes play as the rival does. . In other words, most of the time it was not possible for Saul to occupy the position he wanted. And it is that the way to prepare the parties of the team is the same. It is rehearsed with a possibly starting team that faces another team, the substitute, who positions and plays as the rival that touches him that day does. Many times the position that Saul wanted did not exist. Everything was not going to be exchanged for a footballer, for a single player.
Photos from as.com