Ansu gives the surprise in the new list of the numbers of the Barça
The 18-year-old youth squad takes the step that neither Coutinho nor Agüero dared to do and will wear the shirt that Leo Messi leaves behind.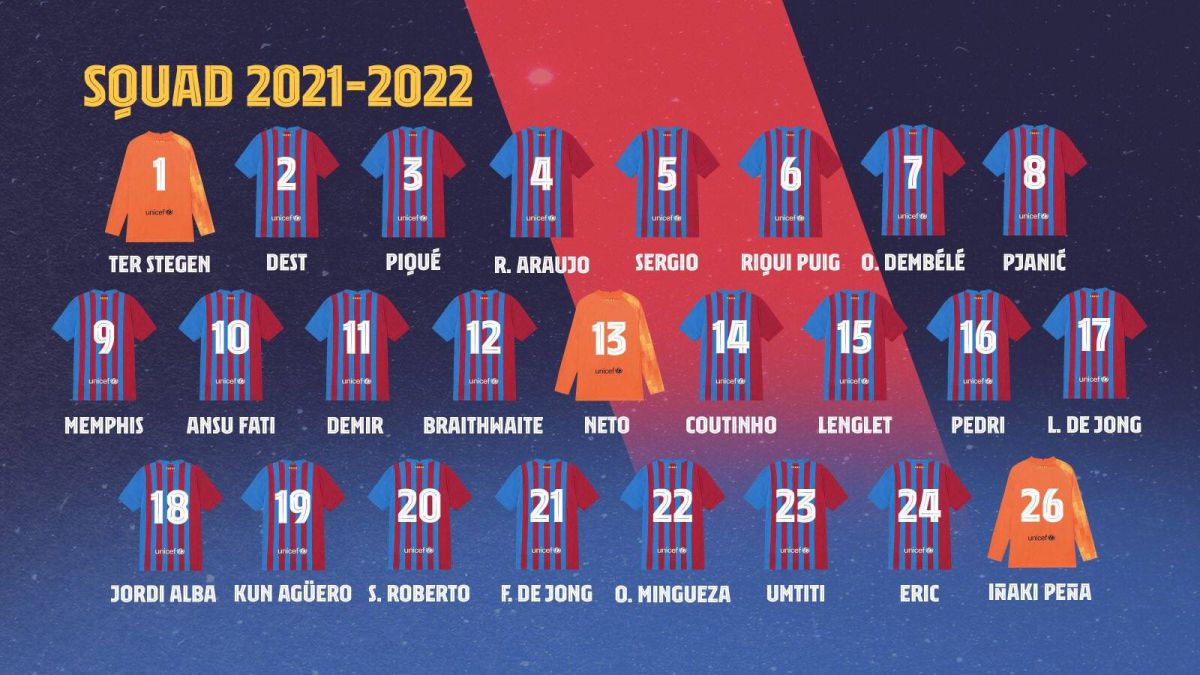 The step that neither Kun Agüero nor Coutinho dared to take has been taken by an 18-year-old boy. Ansu Fati will wear the shirt with the number 10 number that Leo Messi has worn since the 08-09 season throughout the season. This restructuring of numbers not only elevates Ansu, but also gives Yusuf Demir the number '11' worn by Dembélé, who will now wear the '7' left by Griezmann.
The club's bet for Ansu to wear the '10' is a sign of absolute confidence towards a footballer who has been injured since last November 9 and who has undergone four operations since then. For a week, Ansu has been training with the rest of his teammates, but his return will still have to wait.From some media there was speculation that Ansu could reappear after the national team stoppage, but it was Ronald Koeman himself last Saturday at a press conference who ruled out that possibility.
"Do not be confused by the images. It still has a long way to go and we can't set a date. Forget that he can return to Sevilla, he needs more training, more strength and more physicality. We are not going to take a risk with him, "he said.
But if the decision to give Ansu the '10' is a test of blind trust in the player who should lead the team in the coming years, it is also a demonstration of character by the footballer himself and those who advise him, starting with his agent , Jorge Mendes.
Ansu began his career at Barcelona with 16 years wearing the '31', last season he already played with the '22' as a full member of the first team and at Gamper he was presented with the '17' that he will never bequeath to. show off.
Ansu Fati became the second youngest player in the history of Barça to make his debut with the first team in the League, with only 16 years and 298 days, the youngest in the history of Barça to score a goal in the League and the youngest to debut and score in the Champions League.
Beyond Ansu's '10', on the numbers it stands out that Pjanic keeps the '8', Coutinho the '14' and Umtiti the '23'. Luuk de Jong will wear the '17', Kun Agüero the '19' and Mingueza will now have the '22' that Emerson Royal briefly wore.
The one who is left without a first team number is Adrià Collado.
Photos from as.com