Alcaraz makes the Americas
The 18-year-old from Murcia beat 26-year-old Frenchman Rinderknech and could face Tsitsipas on Friday. He has already passed two rounds, like at Roland Garros.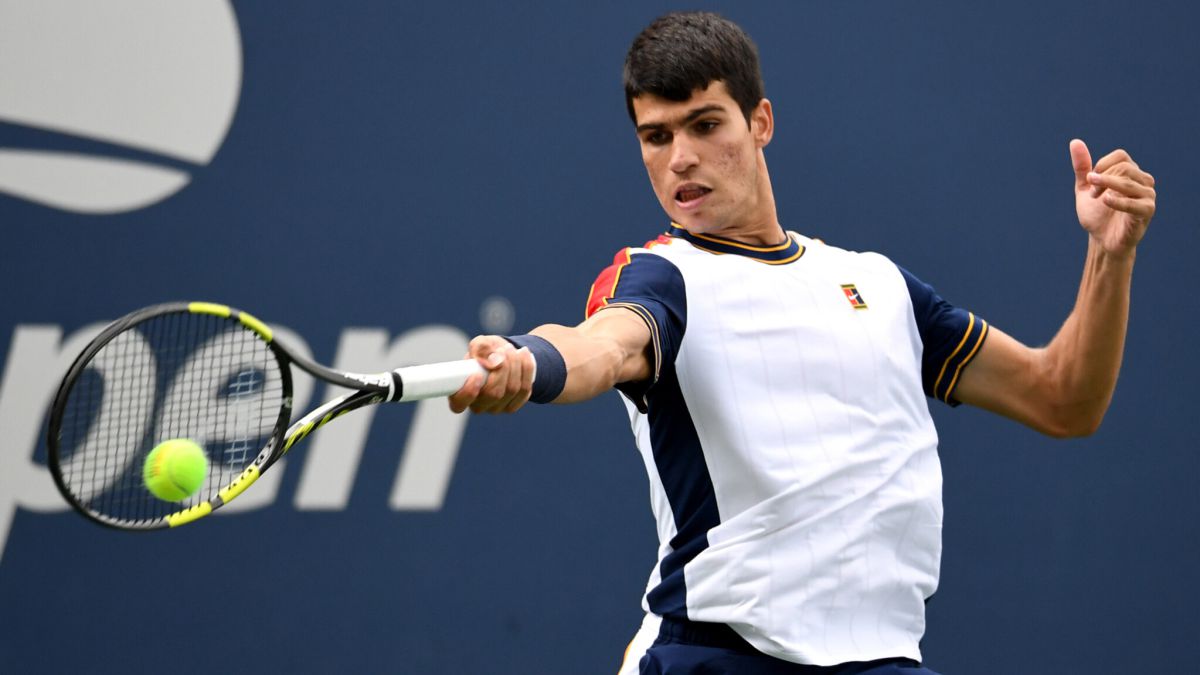 Carlos Alcaraz repeated this Wednesday at the US Open the success he achieved last June at Roland Garros, spending two rounds in a Grand Slam. At only 18 years old, earlier in winning matches in the four majors than Nadal, Djokovic and Federer, the Murcian won, in a game more locked than the previous one against Norrie, 7-6 (6), 4-6, 6- 1 and 6-4 to French Arthur Riderknech, 26 years old and 83rd in the world. But what more could you ask for? Perhaps he will make better use of his break options (3/11), small details that he will gradually polish, insignificant if we compare them with the achievements he already treasures in his short career. "For me it was a great game, I am very happy for the maturity that I am showing on the court. I am taking small steps, but always moving forward," he said at a press conference.After demonstrating once again his astonishing maturity to face matches and change plans if necessary, Carlos could face Stefanos Tsitsipas for the first time on Friday, if the Greek beats Mannarino in the last match of the day. But that will be another story. His second meeting in New York was very different from the first, because this time he had to row against the current to prevent his rival from going ahead in an initial set in which he had up to three set balls. He saved the Alcaraz furniture and, from there, his performance grew.
Perhaps he did not manage to dominate at will with that right hand that runs so much and so easily, but he had other resources to overcome the obstacle of Riderknech, who did not make it easy for him, except in the third set. "In a Grand Slam the game is very long, there is time to react and change things. Each game is a world and there can be ups and downs. I think that the one that is more linear is the one that has the most chance of winning," he argued. Everything adds up for Charly, who is increasingly settled in the circuit, who caresses the top-50. It is already virtually 52.
Results, table and schedules
Photos from as.com