Zverev suspects Tsitsipas and the Greek charges the referee: "He doesn't have the best reputation"
The German accused Tsitsipas's father of sending his son instructions with his mobile when he went to the bathroom. The chair umpire prevented him from doing it a second time.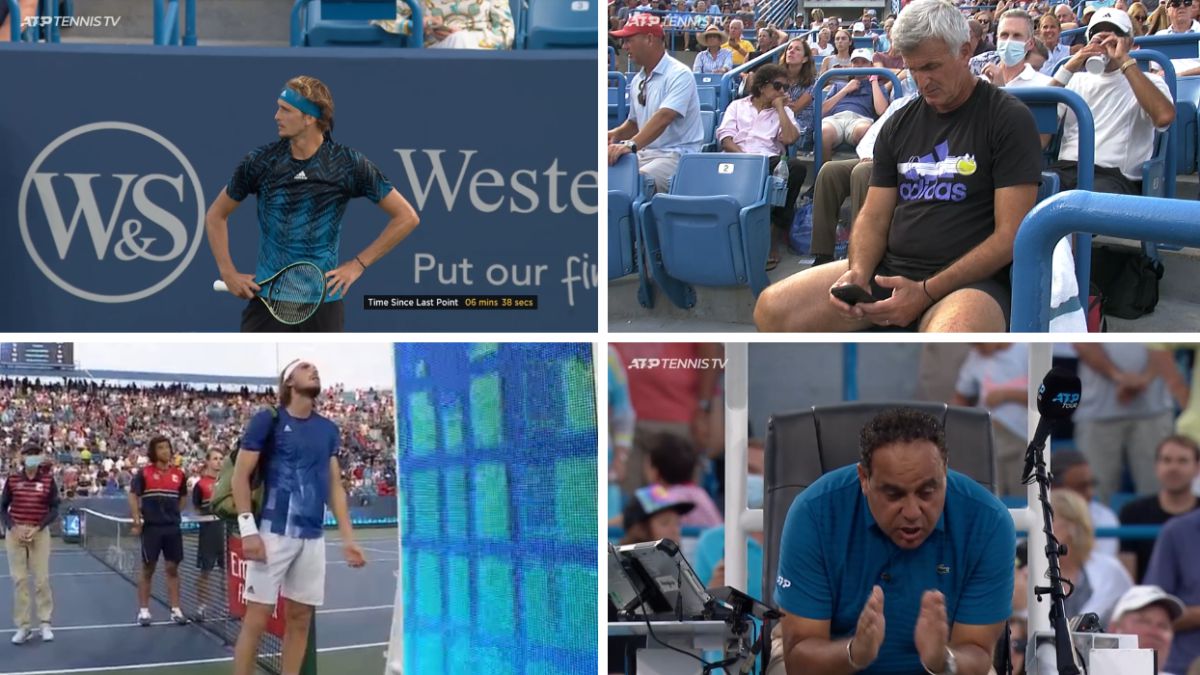 The match between Alexander Zverev and Stefanos Tsitsipas was a real battle both on the court, with a great game that lasted two hours and 41 minutes, and in breaks and outside of it, with accusations by the German and protests against the referee by from Greek.
After losing the first set 6-4, Tsitsipas asked permission to go to the bathroom to change, something that players usually do not do so soon. During that interruption, which lasted about seven minutes, Zverev accused Tsitsipas's father of sending instructions to his son via mobile ("He is with it all the time. He does it all the time, in Paris it was the same," he snapped) and told him. He told the chair umpire, the Egyptian Adel Nour, who replied that he could not decide anything about that and that he was limited to applying the rules, that it was the player's responsibility. Tsitsipas got a good whistle when he returned to the court.
The game continued and at the end of the second set, with equality on the scoreboard, he asked to go to the dressing room again, which he was not allowed because in three-set games they can only go to the bathroom once. The Hellene got angry and argued with Nour, who did not give his arm to twist. Later, at a press conference, he was comfortable with him: "He doesn't have the best reputation on the circuit among the players. He was totally soaked and wanted to go to the bathroom. But he didn't let me. I don't know if this depends on the reaction of the players. players or the rules says it, I'll look at it later, but I've had problems in the past with this referee. I don't know why he's so strict. It's not pleasant at all. "
Tsitsipas' breaks
To make matters worse, during his press conference, a journalist blamed Tsitsipas for using the bathroom breaks for so long and for a long time that he explained what he did in them. To which the player replied angrily: "It's not crazy, or astrophysical. I'm going to change my shirt. I don't think it's nice to change pants in front of people on the court, that's why I go out. I prefer to do that and wear other shoes in the locker room. I sweat more than other players, and I'm not going to stop doing what I do. "

Photos from as.com