Zozulya: "I am happy, I will give 100%"
The Ukrainian forward has been excited in his presentation with Fuenlabrada. He has responded to criticism by defending himself and focusing on his role on the field.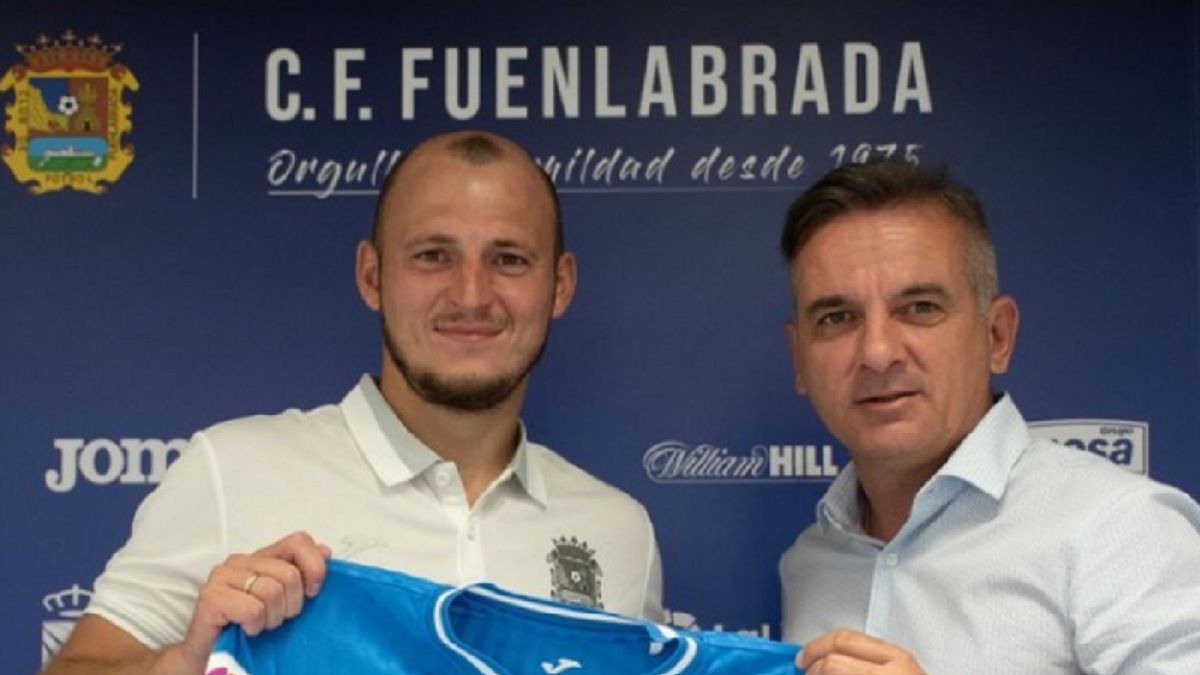 On Sunday one of the great surprises of the azulón market became official. Roman Zozulya, after seeing his relationship with Albacete concluded, joined a Fuenlabrada in need of references in the area. The sports director Miguel Melgar has praised and supported him in the face of criticism from a sector of the fans, pointing out him as a good person: "At Albacete they speak wonders of him. We do not pay attention to the lies that come out, but to what we know of him on and off the pitch by people who know him very well. " In addition, he has acknowledged that the club has valued him in the past, but financially he had not been able to access it until now.
The 31-year-old Ukrainian striker arrives with a broad resume in the Second Division after four seasons at Albacete. He likes the Fuenlabrada project: "I am very happy to be here and ready to give 100% and die in the field." Of his new team, which he has faced in the last two seasons, his "defensive strength" stands out and it is that he has only seen the door in one game of the three that he has played against the azulones, specifically on October 20, 2019, with a single goal that gave victory to the La Mancha (0-1) .
Striker beyond the goal
His debut with the team postponed it to Saturday, where he believes that he will be able to play in the friendly against Castilla, showing cautious and committed to the challenge of Fuenlabrada, which he promises to "help add to try to win all the games" , also distancing himself from what does not happen to football.
Melgar has classified him as an area player and with experience who will adapt well to the team's game, where the centers on the outside have gained prominence. Regarding his low scoring background last season (2 goals), the sports director has played down its importance, underlining the difficulties of Albacete and other qualities of the Ukrainian: "He is used to doing a good job for his team of discharge, support and presence in the area. "
Juggling to sign
Asked for more signings, Melgar has admitted that he would like to: "We would have to prop up the midfield, bring some more goalkeepers and someone up there, but the salary limit is tightening and I don't know if it will be possible to bring everything we want. ", he explained resignedly. "We want to continue being competitive, I mentioned it to Pedro León in the negotiation, the objective is to be more attractive and that the players want to come here," in reference to the arrival of more name signings such as the Murcian winger and Zozulya himself.
Photos from as.com