Ziganda seeks tactical variety
The coach has alternated between 4-3-3 and 4-4-2 in his first two league appointments. Oviedo is still looking for the system in which it feels most comfortable.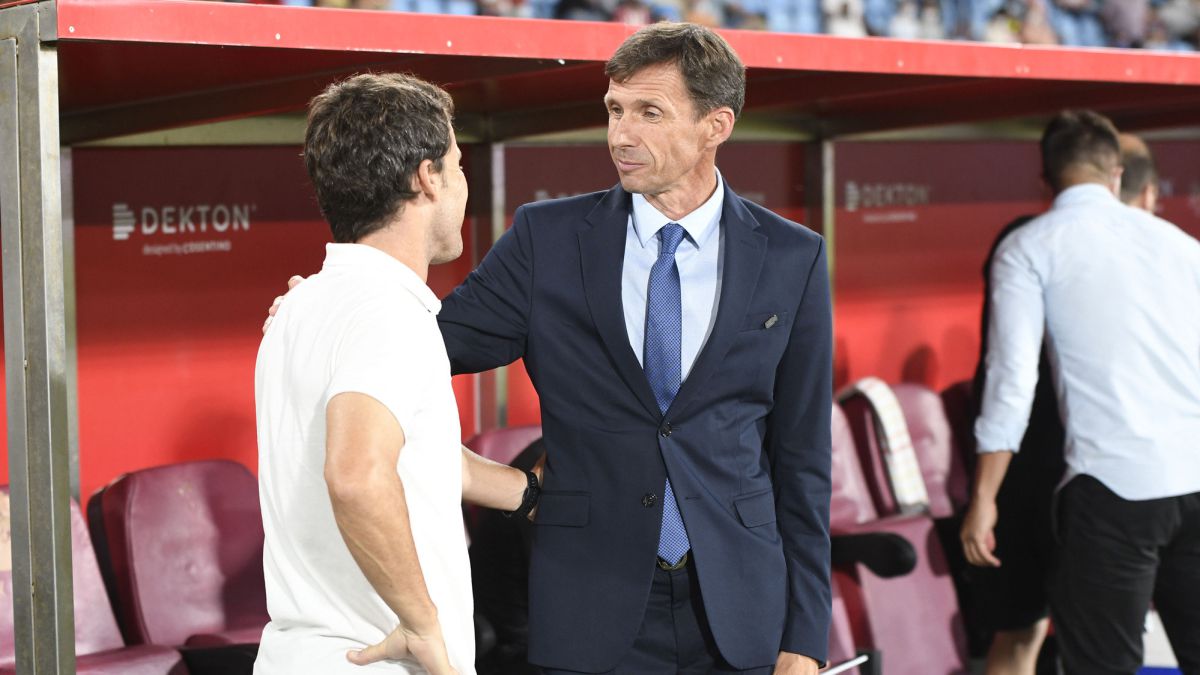 José Ángel Ziganda is still looking for the eleven that gives him the best performance in a La Liga start that is not as expected. Oviedo has accumulated 1 point of the 6 in play so far, so it repeats the path with problems of the last two seasons.In these two weeks, the coach has alternated between the 4-3-3 with more use in the preseason and the 4-4-2 with which he tried to surprise Almería. The technician continues to search for the record that best suits the template at hand.
During the summer period, Cuco repeated that he wanted to try the 4-3-3 in his attempt to make the team a bit more protagonist with the ball than it was in the last two seasons. In Almería, in front of a superior team with the ball, Ziganda chose to retreat and place two forwards in an effort to interrupt the Andalusian construction game, although he barely managed to disturb the start of play.The final appearance of Oviedo will depend on the end of the market and the correct cohesion of the pieces that remain to fit: the last to arrive still fine-tune their state of form to be able to contribute to the team. The Borja Bastón, Matheus, Joni Montiel or Luismi are called to take a step forward for the team in their quest to be in the fight for something more ambitious than maintaining the category for another year.

Photos from as.com