The Northerners took the first title of the season in France thanks to a great goal and again took a title from the Parisians without Mbappé or Ramos.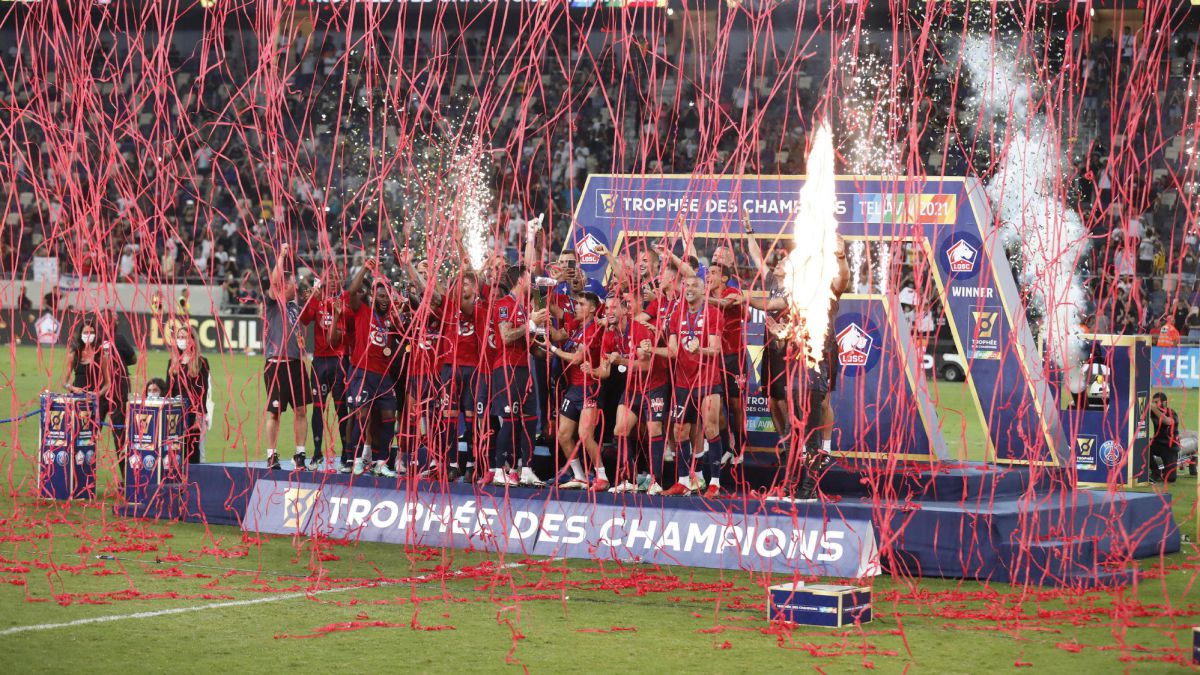 In two months, Lille have taken two titles from PSG. The first was Ligue 1 in May and now it has been the Super Cup in August. The Gourvennec team did not need a great game, which won by the minimum thanks to a great goal from Xeka. The Parisians hardly disturbed the rival goal with a team full of substitutes and that did not have the majority of internationals.
The current Ligue 1 champions, Lille, faced PSG, who were seeking revenge after one of the worst seasons with Al-Khelaïfi since landing in Paris in 2011. Despite being a final, the match featured a both decaffeinated, since the Parisian team barely had starters (the only signing that played was Achraf), with several substitutes in the eleven and without Mbappé or Neymar.
Without a doubt, the first half of the Super Cup will not go down in history as one of the best. In fact, rather the opposite. The excessive heat in Israel, coupled with the fact that both PSG and Lille are still in the preseason, deprived us of seeing chances in the first half. The Lille tried to strike through Yilmaz first, but Keylor reacted quickly to the Turk's onslaught. From minute 10, PSG had possession, but Lille's retreat, retracted at 4-4-2, was impregnable, except for Achraf, who did not stop trying despite the whistles of the public for having supported Palestine publicly. Before the break, Xeka surprised Keylor with a whip from the middle distance that surprised the Costa Rican and gave the advantage to Lille, who did not have possession, but did have the clearest chances in the first act.
Forced to react, PSG took a step forward in the second half, albeit with the same problems trying to unravel Lille's great retreat. Diallo had the best chance of the Parisians with a header in the small area that could have been the draw. With the entry of Wijnaldum, those of Pochettino began to corner a Lille that no longer had the physical sufficiency of the first half. However, the title, like Ligue 1 in May, flew to northern France.
Photos from as.com