The 18-year-old from Murcia beat the Briton in three sets, 26th in the world and champion this year in Los Cabos. He will face Rinderknech, who beat Kecmanovic.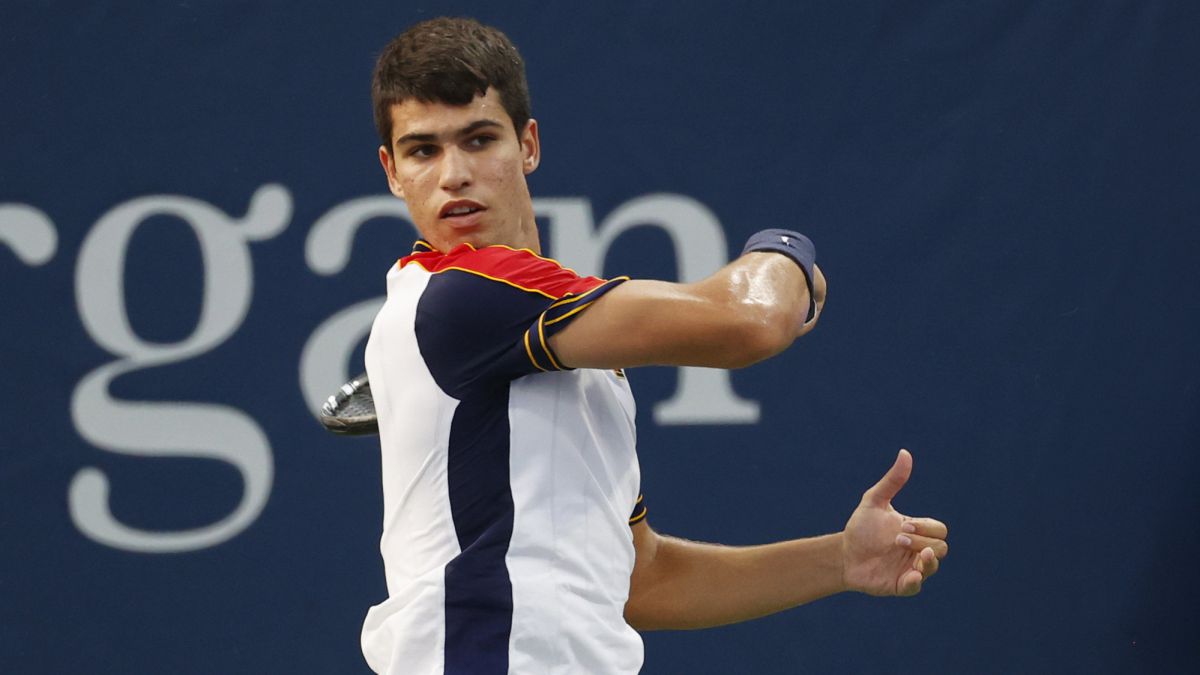 Carlos Alcaraz transmits more and more signs that the expectations that he has generated for a few years are not at all exaggerated. This Monday he starred in a fantastic debut in his first US Open, with a fast-track victory against a very good rival, Cameron Norrie. The 18-year-old from Murcia was able to beat the British 26 and 26th in the world, champion this year in Los Cabos, 6-4, 6-4 and 6-3 in 1:53, with a tremendous sense of dominance. Alcaraz will face on Wednesday in the second round the French Rinderknech, who beat the Serbian Miomir Kecmanovic (6-7 (10), 3-6, 7-5, 6-3 and 6-4) in five sets and will do so with morale through the roof.
Charly embroidered it before a stunned Norrie, who has been diluted on the North American tour after that title won in Mexico in July. Only this course, the best of his career, has won top players such as Shapovalov, Kyrgios, Fritz, Karatsev, Ramos, Khachanov, Garín, Goffin, Dimitrov, Fognini, Cilic and Thiem, to give them an idea of the tennis player whom He walked over Alcaraz, almost without disheveled and with the poise worthy of a veteran.
Carlos left for the gallery and the enjoyment of the fans on track 10 a good bunch of right hands (how easily that blow runs on him), very difficult running shots, fine volleys and remarkable defenses. Thus, with more than twice as many winning shots as his opponent (38-16) and half the number of unforced errors (13-26), he disarmed Norrie's attempts to react one after the other, and he did not let him dream of winning a set. . This year, the boy has won matches in his first appearances at Australia, Roland Garros, Wimbledon and the US Open.
Alcaraz: "I'm doing things well, but I'm still focused"
At a press conference Alcaraz was asked about his great start in the Grand Slam, where he has improved the results of other great figures such as Roger Federer or Novak Djokovic in his debut. "It is data that later is not reflected much ... In the end they have ended up being the best in history. Does it mean that I am doing things well? Yes, but it is not very relevant. I am still focused on the good game that I am doing. and with high confidence "
The Murcian tennis player was also very happy to have been able to play his game in front of a crowd full of public. "I have felt very good on the court, I have played a great game and I have felt very comfortable. I am very happy. It is appreciated to have one hundred percent of the public in a tournament, the atmosphere has been spectacular. I had never been here, is my first time in New York, at the US Open, and I really enjoyed it and I think it will be like that every day "
Alcaraz also analyzed what he expects from Frenchman Arthur Rinderknech, who played his match against Miomir Kecmanovic during the press conference and who will be the Murcian's rival in the second round. "They are both great players, they are playing a great game. Against whoever touches me, I will go for everything, I will be focused and I will try to get the best of me to be able to equal my best result in a Grand Slam" .
Finally Alcaraz stressed that he has had better games than this one against Norrie, but that he will enjoy his first victory in New York a lot. "There have been better games. It doesn't mean I played badly today. It is still a great victory my first time in New York against a great rival. I'm going to enjoy it a lot."
Results, table and schedules
Photos from as.com