Women in bike by Movistar animated L'étape Madrid
A group of 50 women pedaled in the first edition of L'Étape Madrid by Tour de France presented by Lapierre. Sara Marín, master of ceremonies.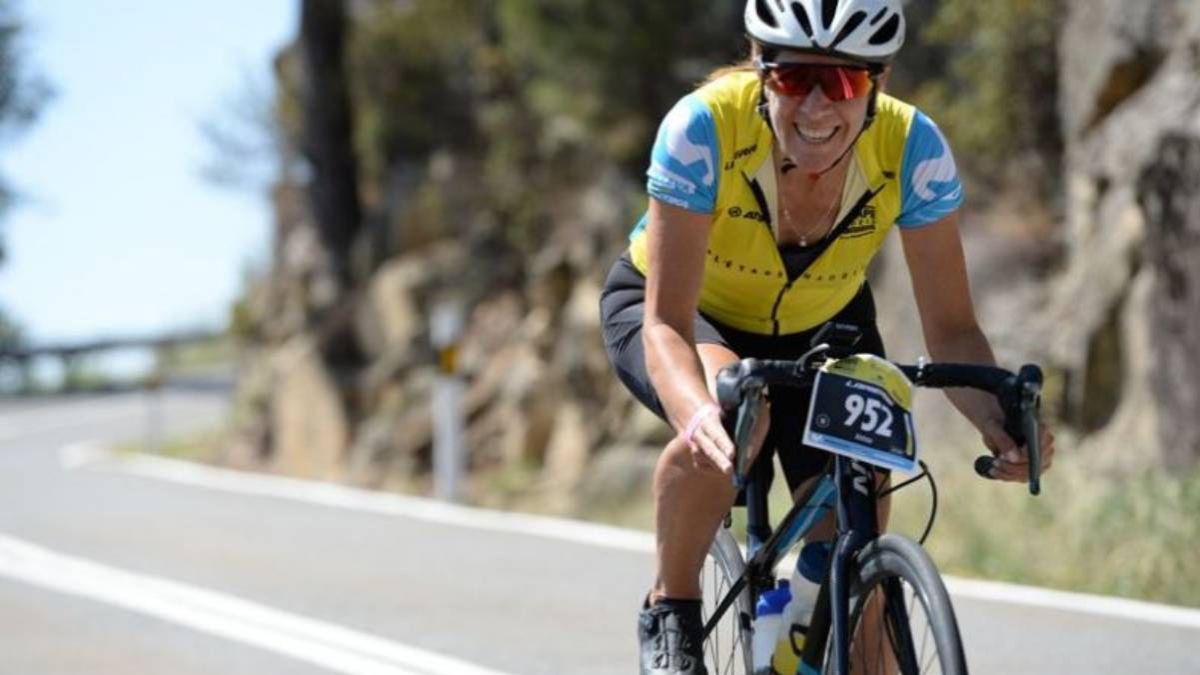 Half a hundred women lived the Tour experience for the first time on July 24 at L'Étape Madrid by Tour de France presented by Lapierre, a cycling tour organized by RPM-MKTG.
They did it through the Women in Bike by Movistar program, a project to promote female cycling through the Royal Spanish Cycling Federation (RFEC) and framed within the Women's Universe program of the Higher Sports Council (CSD).
Dressed in their customized yellow jerseys with blue sleeves, more than a hundred women enjoyed the event, starting and finishing in Villanueva del Pardillo (Madrid). Of them, about 50 did it with Woman in Bike.
"The reception that the organization gave us was a rush"
One of these ambassadors was Beatriz Manero, whose experience shows that all levels are suitable for this test. In fact, Manero learned to ride a bike relatively recently and his little experience was in mountain biking. It was the second time he had taken a road bike - in fact, they loaned it to him for the ride - and he recounts his experience: "I loved how everything was signposted. I didn't have the need to look at the GPS. I also liked the messages from yellow spirits that were during the 'Sornrie' type race, and indeed you were smiling, or 'Indurain's legs hurt too' ". Manero pedaled with a partner who was waiting for him on the climbs, while she had to wait on the descents. "We arrived the last two. That the organization was waiting for us and the reception they gave us was a rush. We thought it was quite a detail because it was a large team of people" .
"Until very recently we were counted women in these tests"
Another member of Woman in Bike was Nuria Juan. "We are from the Cycling Club Biking.as Elche, a women's club made up of about 40 cyclists. Many of us usually go to organized marches and they proposed us the possibility of going with the support of Woman in Bike, so five members and another colleague We made up our minds from Alicante. The experience has been very gratifying because we have met with other colleagues from all over Spain ... and seeing that every day we are more incentive to continue going to more marches because until very recently there were only a few women who participated in these tests. Now we are looking at the possibility of going to L'Étape Granada in October ".
As an ambassador for the women's Movistar Team was Sara Martín, possibly the most promising Spanish cyclist of the moment. From the day before in the Village, he encouraged the runners and gave advice, especially to eat and hydrate well.
Woman in Bike by Movistar was also very present in the Village, with a tent and exclusive area, delivery of personalized female numbers, and a massage area and a chill out area. In addition, it should be noted that the QOM in the ports was called QOM Woman in Bike By Movistar.
With this joint action between L'Étape Madrid by Tour de France presented by Lapierre and Movistar, through Women in Bike, it is intended to increase the number of women who practice cycling actively, inspire other women and introduce them to this sport and give visibility to women's cycling. More information at womeninbike.com
Photos from as.com