Wilander's haunting message about Djokovic
The former Swedish tennis player, current Eurosport commentator, wanted to analyze his expectations for the US Open and the options of Novak Djokovic, the great favorite to win in New York.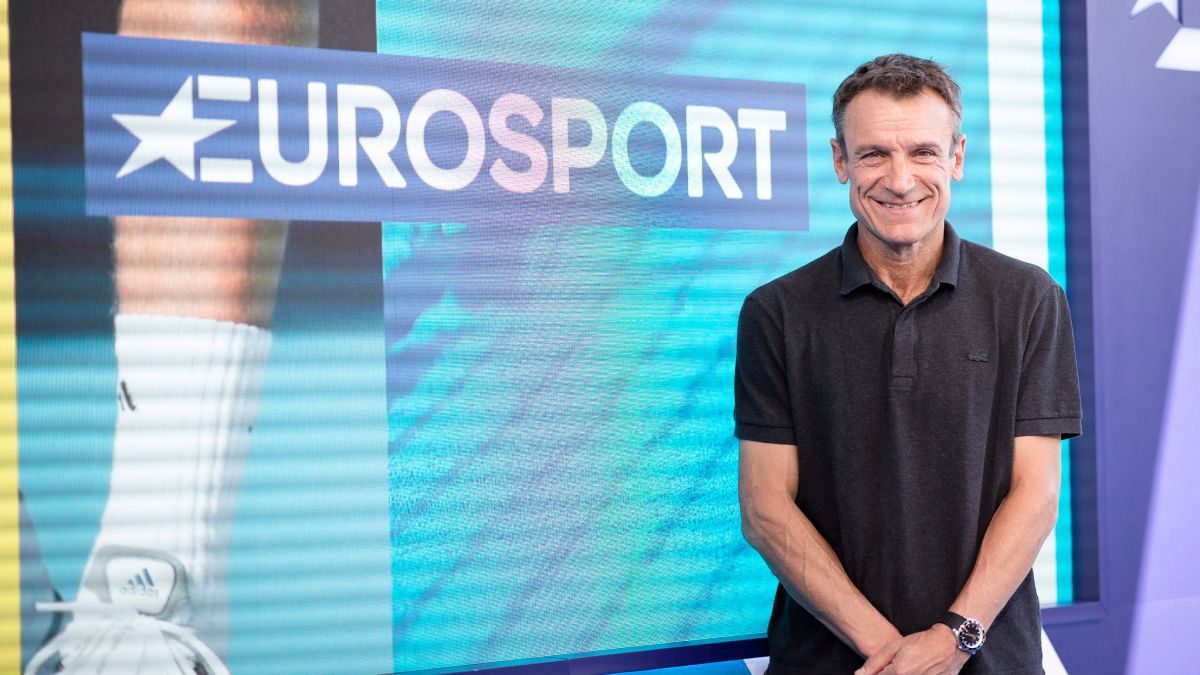 Mats Wilander will be one of the commentators who will be part of the Eurosport cast during the US Open, the last Grand Slam of the 2021 season that starts this Monday in New York and to which Eurosport has exclusive rights in Spain. The Swedish tennis player wanted to analyze his expectations for the tournament, focusing on the figure of the great favorite for the title: Serbian Novak Djokovic.
Speaking to Eurosport, Wilander sees Djokovic as tournament champion. However, the fact of reaching 21 Grand Slam and leaving Roger Federer and Rafa Nadal behind he believes that it could lead to this US Open being Djokovic's last Grand Slam. "The opportunity to win the Grand Slam in the same year has made him even more determined, if that's possible. But I wouldn't be surprised if he won the US Open and never won a Grand Slam again." The Swede is clear that this option of winning all four Grand Slam in the same year makes Djokovic the great favorite to succeed in New York. "The 21 Grand Slam would already be a heavy burden and the Grand Slam calendar is a pleasant journey for him and he has the opportunity to do something that he never thought he had the opportunity to do. Being able to do it is what allows him to be the one. big favorite to win the US Open ".
The former Swedish tennis player also believes that Djokovic has turned the page after his stumble at the Tokyo Olympics, although his losses there to Zverev and Carreño may serve as a boost to several of his great rivals. "I think that what happened at the Olympic Games will not affect Novak Djokovic. But I think it has affected the rest of the players, who are thinking that if Pablo Carreño could beat Djokovic with a medal, then 'wow'. ... That's because Carreño doesn't have the same weapons as Zverev or Daniil Medvedev. Carreño doesn't have a great serve, but he was still able to beat Novak Djokovic. Of the other 127 players in the box, I think there are At least 70-80 that I think they have a chance to beat Djokovic, but I don't think that's a big difference for him, it's a tennis match. However, for the rest of the players it is a chance to beat him. "
Wilander also warns Djokovic of the growth of the NextGen tennis players and believes that they will bring him down from the top of tennis in no time, although he is also confident that the Serbian will win at least one more Grand Slam title again. "I think it will be very difficult for Novak to be at the top for a long time because young players like Tsitsipas, Zverev, Medvedev, Rublev or Shapovalov are tennis players with very good physiques of this generation. They are already playing important games, taking risks, serving well, playing aggressive and physically they are better even if they are not mentally strong yet, but I think it will be difficult for Djokovic. I think for Djokovic's interest clay and clay will be the two easiest surfaces for him, while hard courts They are everyone's favorite. There are very few players I know who know how to play tennis well on clay and grass. I think Novak will win one more Grand Slam, for sure. What I can't say is when he will. "
Photos from as.com