The footballers who played the game against Real Sociedad at the Camp Nou changed into temporary lockers and without any trace of number 10 in the locker room.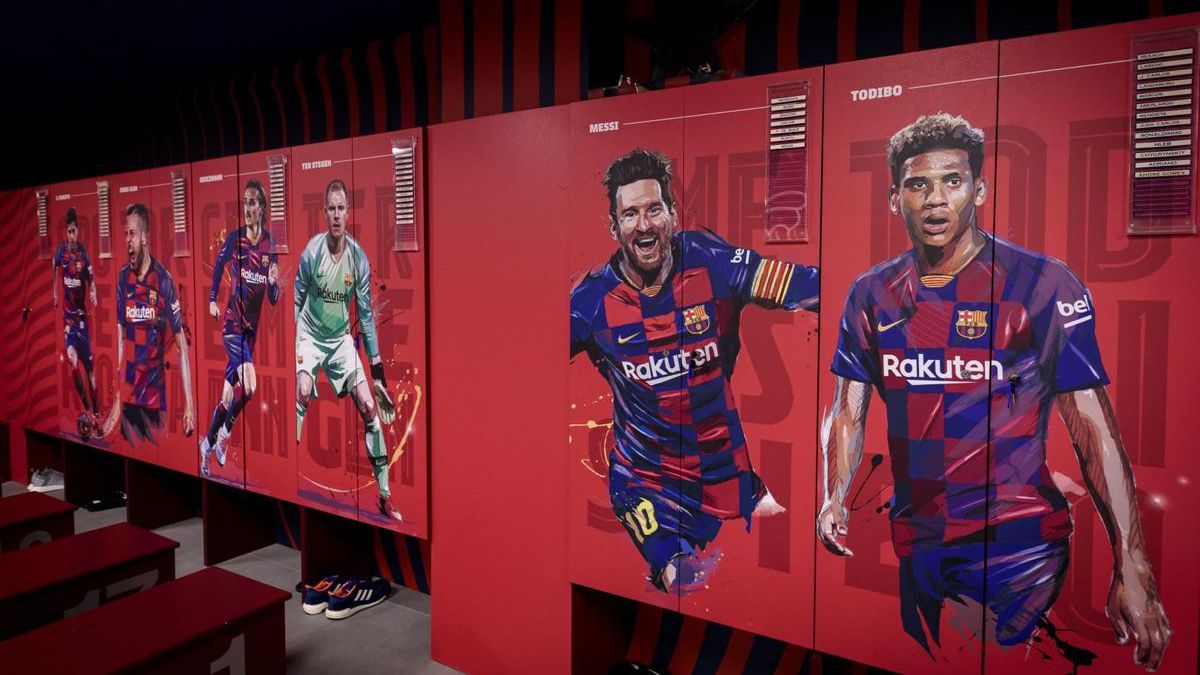 The first surprise encountered by the players summoned by Ronald Koeman for the league premiere against Real Sociedad was the change in the order of the boxes with the numbers, the disappearance of the silhouettes of each player in the box office and the elimination of any trace of the number 10 in the locker room.
"And where is my photo?", Was one of the comments that were heard, in a humorous tone, before the disappearance of the images of the players to identify the lockers. And it is that from now until August 31 the locker room lockers will be provisional: the club is still pending to close registrations and cancellations, so until the first team squad is closed, the final lockers will not be installed, which They will wear the player's silhouette, as well as a reminder of the players who have worn that number.
The elimination of the box with the number 10 was also surprising, in a clear sign that no one in the squad will have the audacity to wear that number, at least this season.
Y even the order of the drawers was substantially altered, without yet having a clear criterion, since it was clearly provisional. Thus, Sergio Busquets premiered the captaincy, switching to Rey Manaj's side -the other drawer was empty as it was Pjanic's-, while Memphis was placed between Iñaki Peña and Lenglet.
In other cases, it does seem that order will be maintained throughout the season, such as the cases of captains Sergi Roberto and Jordi Alba, who completed a row, along with Antoine Griezmann, or Dest and Frenkie de Jong, who along with Pedri and Eric García closed another row.
Evidently the many absences due to injury -a total of five footballers are out-, together with the presence of up to seven players from the subsidiary, still open many unknowns about the final order of lockers in the Camp Nou dressing room.
It will not be until the weekend of September 18 or 19, when the team plays against Granada at the Estadi for the fifth matchday, or even a few days before, depending on whether Barcelona opens at home in the Champions League, when players will be able to enjoy the definitive lockers and the silhouettes of their silkscreened portraits.
In any case, now we have to hope that the same player who claimed his photo last Sunday, will not regret that day that they have placed the wrong profile ...
Photos from as.com