"Cristiano? We need an intervention from UEFA"
Rumennigge, a former Bayern manager, was critical of the current market: "Who can pay him? PSG, an Englishman? UEFA is called upon to do something."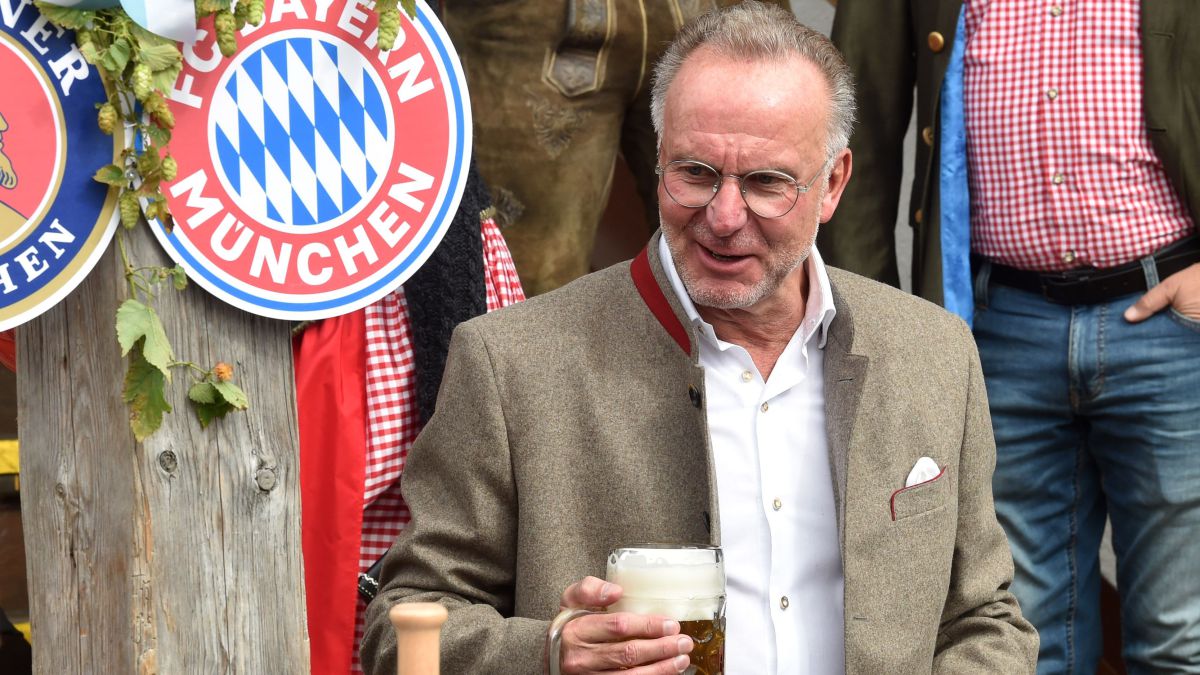 Karl-Heinz Rummenigge has reappeared on Reif ist live after leaving his position as CEO of Bayern Munich and has spoken openly about football news. In particular, of Cristiano Ronaldo and his possible departure from Juventus, an operation that for the German represents a clear example of how the market works today and of the need for intervention to avoid increasing inequalities between the greats of Europe.
"Cristiano? The biggest problem is who can still raise his salary? He earns 70 million gross, 35 million net. Who can do it? PSG? Maybe some English club? Not a very healthy way to progress , UEFA is called upon to do something. We need precise regulation, because costs are rising again and intervention is necessary or football will have to face a very, very difficult time, "explains the former Bayern president.
In this summer market, clubs like Chelsea or City have continued to make signings of more than one hundred million euros, as in the cases of Lukaku or Jack Grealish. Meanwhile, PSG has joined its squad with very high salaries such as Messi or Sergio Ramos and has brought Donnarumma or Achraf. On the other hand, Bayern itself, Barcelona, Real Madrid or Juventus have opted for a policy of austerity or small movements, being seriously affected by the crisis that the pandemic has brought about.
Faced with this situation, Rummenigge asks UEFA to intervene to avoid greater evils and a new misrule that creates two hierarchies within the most powerful clubs on the continent. In this case, he uses the example of Cristiano Ronaldo, who wants to leave Juventus, but who, if he does, will not be reducing his record considerably. Given this circumstance, only a privileged few will be able to undertake the operation, while others are left behind by their accounts.Sané and Robben
Another of the big headlines that Rummenigge has left in his interview on Reif ist live is the comparison of Sané and Robben and not exactly in a good way. However, he hopes that he will end up performing as the Dutchman did in his day: "At first I did not like him. I feel for him. He tries hard, but he does not have confidence. He did not play well. With what it cost and salary, the criticism of the fans are starting to come in. I remembered 2012, when Robben missed a penalty in the Champions League final. He was willing to ask him to leave, even though we told him we wouldn't do that to him. We support him. The result is that a a year later we won the Champions League against Dortmund ".
Photos from as.com