"We want to start now and show that the return of the fans is a plus for us"
Chavarría faces his second season at Real Zaragoza with the utmost enthusiasm: "I am very happy to be at this great club and I am going to die."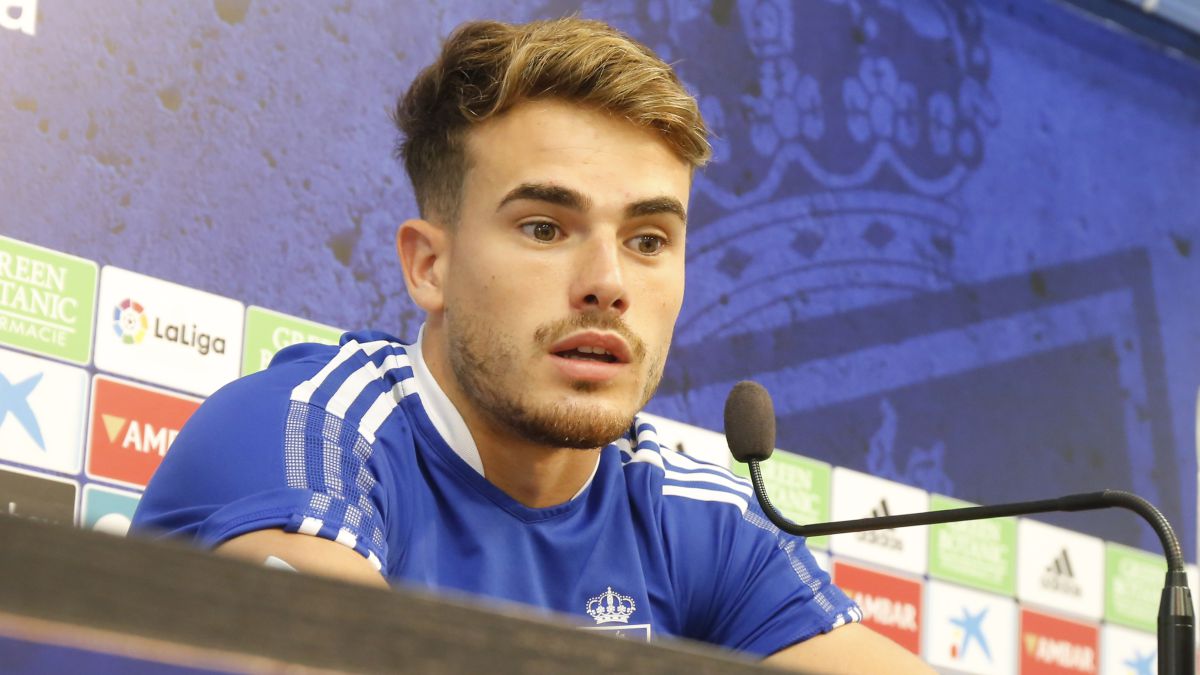 Pep Chavarría explains that the dressing room is eager to start the season now and underlines the importance of starting with a victory this Friday against Ibiza. The latera also celebrates the return of the fans to La Romareda and assures that he does not know if there have been other clubs interested in taking over his services: "I am only focused on being here, on training better every day and improving" .
− How much do you want the League to start now?
− We all really want to start the new season now. I'm sure it will be very exciting and that we are going to have a great campaign. We are happy because football is back, the fans are back and that is a plus.
− How do you rate the preseason?
− I think it was a very good preseason because we faced superior category opponents and we played a good game and we won. The first match against Calahorra was not so good, but the others have gone very well and we are very happy that this is starting now. The fans are back, that's a plus for us and we want to show it.
- Has it cost you a lot to abstract yourself during the preseason of the club's sale process?
− We have a very good group, we have always supported each other and nobody has gotten off the boat. We have been growing and working together. In the end, when there is such good vibes in a team and it is like a family, things go well.
− How are you approaching your second season at Real Zaragoza?
− The first year was one of learning, especially in the very difficult situation in which we found ourselves. We overcame it and on a personal level I have grown a lot because I had never found myself in a situation like this. This second season I face it with the utmost enthusiasm and I want to contribute more to the team. I am very happy to be in this great club and I am going to die.
− Do you feel like a holder? What does JIM transmit to you?
− That he works and prepares the games well because here we can all be in the starting team. I'm happy to be able to play minutes and show what I can contribute.
- Have you ever seen yourself outside of Zaragoza? Has there been interest from other teams?
− I am only focused on being here, on training better every day, on improving and starting the season to the fullest so that Friday against Ibiza is a victory. The other depends on my agent and the club.
− There are still footballers to come and others to leave. Is that discussed in the locker room?
− We are only focused on training and preparing for the game against Ibiza because we want to start the League winning. In this competition, starting well is very important because then if you don't you will drag it. Therefore, we are only focused on what we have to do, which is to train every day and improve.
− Can the fact that they are more or less the same block as last season be an advantage in these first matches?
− Yes, since keeping the base is very important because players need time to get to know each other, know how their teammates play and have that connection on the field. It has already been seen in the preseason games that we have been very fine and that we understood each other very well.
− How are you seeing Fran Gámez and Borja Sainz? Are they adjusting well?
− They are two new teammates to help the team have a good season. We are glad they joined and I am seeing them well.
− Are you worried about the high temperatures they are announcing for Friday?
− No, since we are prepared for everything because we have been training and competing in Murcia with very high temperatures and humidity.
Photos from as.com