Walker-Peters ends with Levante
The English side decided the match with a powerful career that culminated with class at the long stick. Postigo left injured.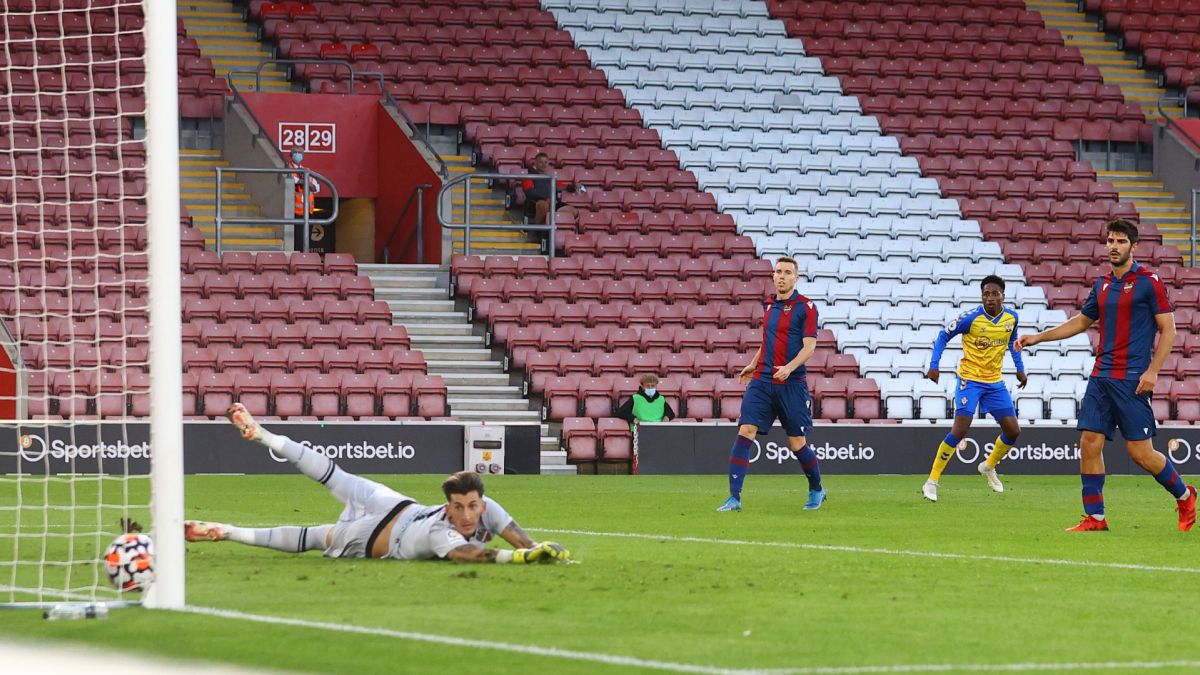 With an emotional hangover from the sale of Danny Ings to Aston Villa, Southampton beat Levante with authority at St. Mary's Stadium. Winger Kyle Walker-Peters opted for the game with a powerful run down the right that culminated with class at the long post early in the second act, just as the granotas began to loosen. Those of Paco López, with up to 12 players without citing in Valencia, regretted the injury of Sergio Postigo, who retired after half an hour due to an injury after falling worryingly on his right knee.
Aggressive Southampton, the locals lived up to their status as an English team by coming out strong in the duels and fast after recovery, but Ché Adams could not connect with the shipments. Levante, meanwhile, could not find Campaign in the first minutes and when it did, the first granota warning came. Melero had it, with his characteristic shot with the inside looking for the low corner of the goal that just came out.
Postigo gave the scare half an hour into the match, with an apparent knee injury after falling sharply on his knee when fighting the ball with Diallo. Bad look. José Manuel entered after a few minutes of the captain in the band. Campaign wore the bracelet at St. Mary's with the departure of the Madrid center-back and began to take over the reins of the team.
De Frutos and Dani Gómez were close to messing it up with a combination that ended the Alcorcón striker and served on the Forster line. But the clearest fell on the side of Southampton in the first half.
Curiously, the only change after the break was in Levante's goal: Aitor left his place to Cárdenas for the second half. The Catalan had to take an important ball out of Tella shortly after entering.
Levante advanced lines with the ball, but Southampton knew how to take advantage of those spaces to hurt their backs. Ralph Hasenhüttl's men linked up with Ché Adams, fighting with the centrals in the center circle, who gave the ball to Walker-Peters, an English full-back with a Brazilian spirit, and did the rest with a slalom culminating with a lot of class at the long pole.
Paco López seemed convinced to move the team little, with up to 12 players in Valencia, some of the stature of Morales or Roger. Only Malsa and Cantero came out to change the scene with a quarter of an hour ahead. In the absence of ten minutes, the one from Silla withdrew what was left of eleven. But Levante was far from disturbing Forster's goal in the final stretch and even Redmon was close to making the second, but fell asleep in the definition.

Photos from as.com