Vlahovic responds to Atlético's interest with a double
The Serbian once again showed his nose in the Cup against second division Cosenza. In Italy they indicate that the player must decide whether to accept the renewal.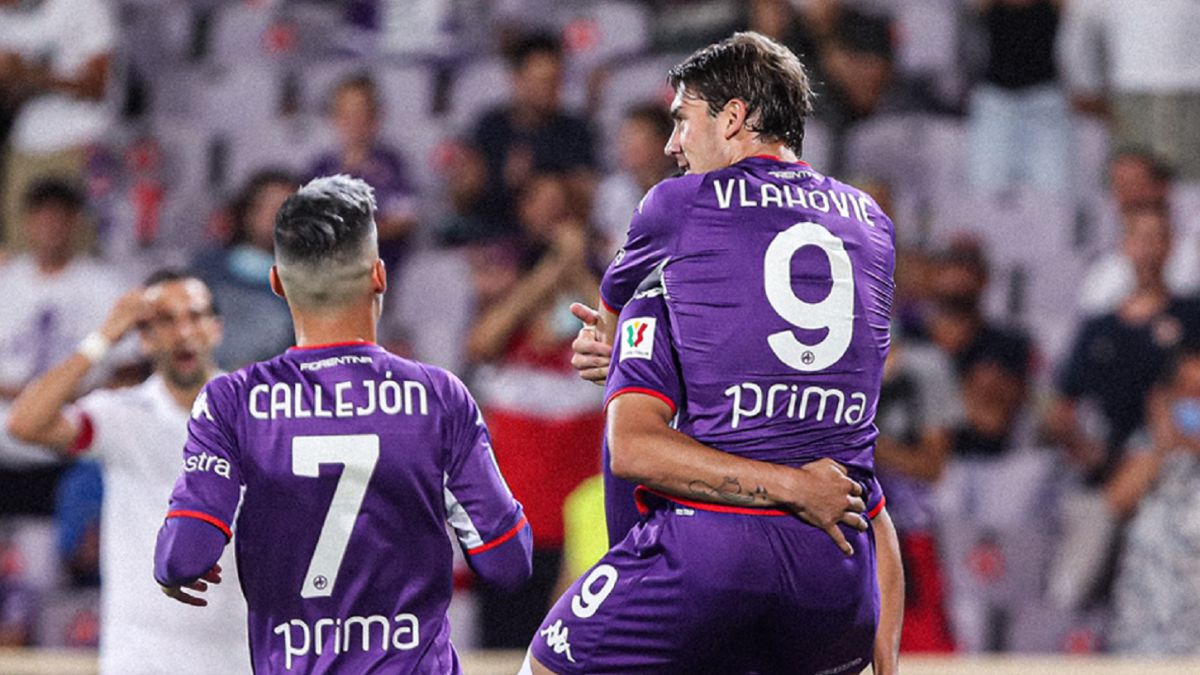 Dusan Vlahovic is on everyone's lips. Atlético has turned in the fight to get his services, while in England Tottenham is the great interested in signing the young pearl in case Harry Kane leaves and in Italy Inter does not lose sight of him as a substitute for Lukaku , while Fiorentina tries to achieve a renewal that a few weeks ago was taken for granted.
But, for the moment it has not been signed and the 21-year-old player ends his contract in 2023. While his future is still up in the air, last night he debuted in an official match with Fiorentina and did it as he characterizes, drilling nets. He scored two goals in the 4-0 Cup win against second-division Cosenza, and left at the end of the game thanking the fans for their support in what could be a farewell.
Atletico have pressed and Andrea Berta is working to try to convince the player and Fiorentina and thus add the striker that Simeone is looking for to complete his squad. Griezmann's option was complicated by the departure of Messi from Barcelona, although the return of the Frenchman would be to Cholo's pleasure. Vlahovic is a very different profile, a classic striker with a large plant (he measures 1.90), who stands out in the game with his back and in the definition, achieving 21 goals last season despite the bad year of Fiorentina, which remained in the bottom of the table.
With a cannon in his left hand, Vlahovic has been evolving at a meteoric speed and his market value has multiplied from the six million with which he started the year 2020 to the current 40 for the specialized website Transfermarkt. According to information from the Italian media, Atlético's offer would be close to 60 million, while Fiorentina would be requesting 70 million and its renewal plan was to extend the forward's contract until 2026, placing a termination clause of 80 million. , also in line with the drastic increase in salary.
La Repubblica explains that these are crucial hours for the footballer, who will have to decide between the offers of Atlético and Tottenham or sign his renewal with Fiorentina. Vlahovic defined himself in April as one of the forwards of the future and set his eyes on Erling Haaland. "I watch him. I try to understand his completion and how he moves. Then I focus on my strengths and weaknesses. He can be presumptuous, but with commitment, I can get to his level as well." Atlético know that if Vlahovic explodes it may be his last chance to take over his services, before his value becomes unaffordable. But the competition is tough, its price is high, and the suitors are multiplying. Vlahovic, for now, continues to do what he does best: score goals.
Photos from as.com