Vlahovic brings harsh consequences
The Serbian striker is the great goal of Atlético and Andrea Berta. But there must be 4 exits: Arias, Marcos Paulo, Saponjic, maybe Grbic ...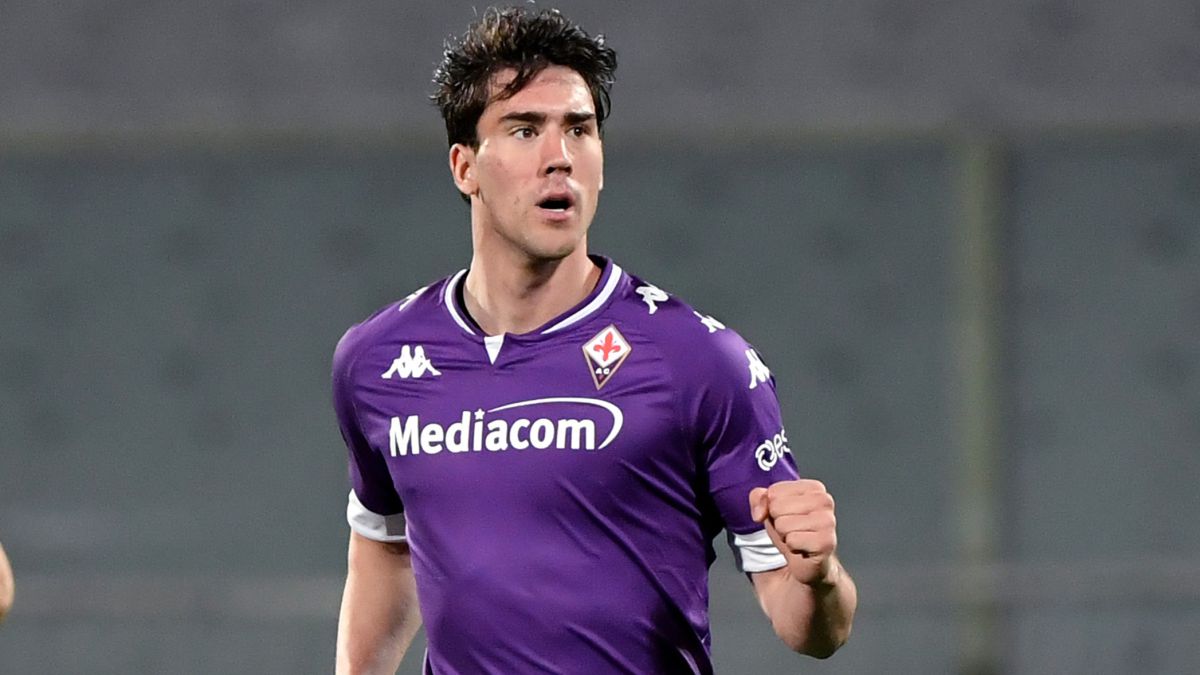 Atlético must reinforce its forward position and it will do so in the last days of the transfer market. Dusan Vlahovic, the 21-year-old Fiorentina forward, is the one chosen by Andrea Berta to prop up the league champion's attack. The Madrid club will not have it easy. The Serbian ends his contract in 2023, his market value is 40 million and his club does not want to let him out. In Italy there is talk of a figure over 70 million, something disproportionate for the market today. Berta knows that he is a forward with the future and Atlético has put a siege to the operation. 21 goals in Serie A are not scored by just anyone. But there are several factors that depend on it.
In the first place, Atlético must seek the exit for several players: Arias, Marcos Paulo, Saponjic, perhaps Grbic… They are not important operations, but between all of them they must release a salary mass, something essential for Atlético to be able to strengthen itself. Arias occupies an extra-community position and the right side is initially covered with Trippier and Vrsaljko. Marcos Paulo will go on loan, since all parties understood that it is the best for their adaptation. The Brazilian must decide if it is better to play in Spain (Valladolid, Espanyol) or accept the option of the Farmalicao. Saponjic must also march. Simeone doesn't count on him. And on Grbic there is a waiting measure that must be broken soon. With Saúl there is only one novelty: he played as a left-handed winger in Vigo and performed wonderfully.
Atlético is also pending everything related to the agreement with CVC, through which it will receive a significant financial injection. Real Madrid, Barcelona, Athletic and Oviedo decided to stay out and that forces them to make different approaches. Atlético have to know to the millimeter the money they will receive. At the rojiblanco club you don't want to make any decisions lightly.
Other options
Berta wants Vlahovic, Simeone also loves it, although she continues to aspire to have Griezmann and Rafa Mir and Maxi Gómez appear on the horizon. Rafa Mir is a good striker, his characteristics would be great for the team and he is also a very well-regarded player in the dressing room. Spanish, humble, wanting to win the job… Maxi also likes. Some more than others. In the Uruguayan Atlético it is synonymous with champion. The club already knows that Valencia is not going to give it away. It is a more expensive operation than Rafa Mir's, although it has not been ruled out. He occupies a non-community position and this affects other positions.
Enrique Cerezo, Miguel Ángel Gil Marín, Berta and Simeone must do the impossible to balance economic and sporting interests. If the accounts come out, Vlahovic will come, the chosen one, the one desired by Berta, who knows what that footballer means. Berta already knows that the player is crazy about joining the Spanish LaLiga. If there are fewer financial resources, the rojiblanca entity will choose one of the other players. There are only 14 days left until the summer market closes.
Photos from as.com