Verona leaves her doubts behind
The Madrilenian, who finished second at the Balcón de Alicante, acknowledged in AS that he hesitated to go to La Vuelta. "I suffered a lot on the Tour." He dreams of his first triumph.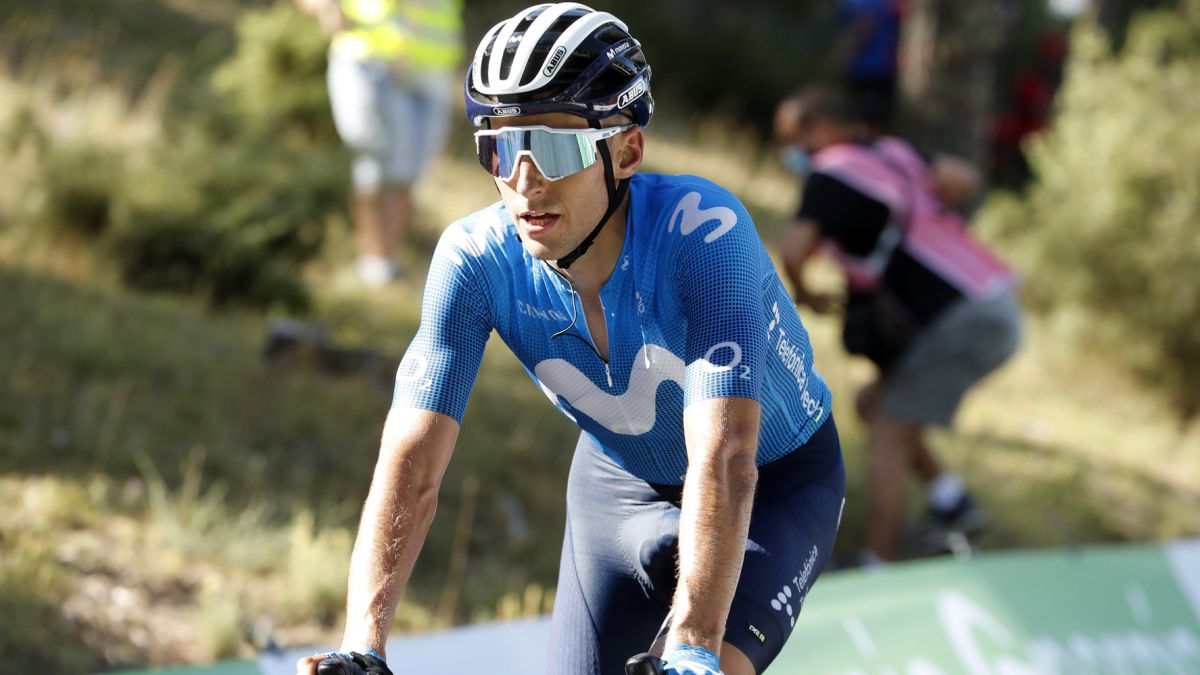 Carlos Verona once again showed his best version in La Vuelta, specifically in the stage ending in the Balcón de Alicante that was awarded by the Australian Storer. The 28-year-old from Madrid, who was also on the run for the day, came in second, his best ever position. And that he tried alone at the beginning of the final ascent: "It was not enough," he lamented. The year 2020 was a jump in quality for Verona, which did a great job as a gregarious both in the Tour and in the Vuelta, but this year things were different in the French round. He managed to finish, with much suffering, after a crash in the seventh stage that hampered his performance.
"I suffered a lot and lost a lot of confidence. In fact, I showed the team my doubts about coming to La Vuelta, but they supported me and I appreciate it. In France I was suffering to endure in the peloton, when my position is different. Now I feel different. better, "he highlights. Although his main tasks are different, that of the Movistar dreams of releasing his record. "I was already third in a stage in the 2020 Tour, second in this La Vuelta ... let's see, there is only first place left," he recognized AS with a smile. He ends his contract at the end of the season, but his performance suggests that continuity in the Navarran squad is feasible at least.
Now the situation in his team completely changes after the goodbye of Valverde. "We have a good position with Enric Mas and Superman to be able to hurt Roglic and La Vuelta is very open," said Verona, who will continue with his gregarious work ... but who does not rule out that, as long as he has permission from the team, can aspire to a stage in some of the triumphant escapades (and there are already three, all ending in port) in this Vuelta. "Hopefully so, so we can also give joy to Valverde." With high temperatures in this August edition, Verona remembered last year's Autumnal Vuelta. "Well, with all the heat, it gave me to think which dates were the best. In 2020 I performed well and I am not very fond of the heat, but it is true that in August you see that each step of the race for a town is a party, and that is appreciated ". Meanwhile, Verona keeps getting closer and closer to achieving her dream: "I'm not worried either, but ... hopefully" .
Photos from as.com