Verbal agreement with Orellana for his departure from Pucela
The Chilean will be terminated. Fran Sánchez acknowledges that there are operations being documented, without closing the door to more exits from Real Valladolid.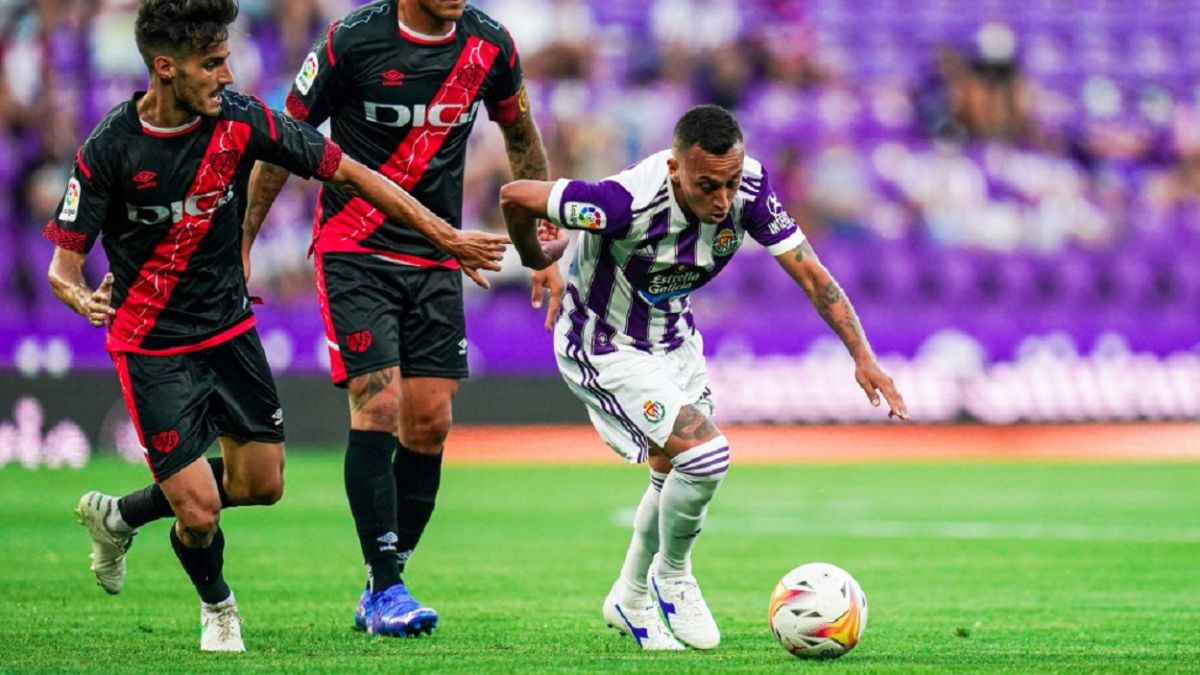 Fran Sánchez, sports director of Real Valladolid, acknowledged this Monday noon the proximity of the resolution of Fabián Orellana's contract, pending completion of documentation and that would end with a soap opera that has lasted all summer. The manager confessed not knowing his next destination (it could be the Catholic University), although there is "a verbal agreement" for his departure, which, as Diario AS has been able to confirm, will be through termination.
"There are some things that we have very advanced, but the market rhythm is not set by us," he reiterated, as in his previous appearance, prior to four hasty departures in just two days. On the other hand, less close is the departure of Sergi Guardiola, although there are "some clubs interested in him", while Bruno's situation "is not concrete", although he clarified that his non-citation for Lugo was due to a cold.
Something similar happens with Saidy Janko, who did not close the exit door, as Radio Marca Valladolid had advanced before, or Óscar Plano, in negotiations with Elche, since currently the 25 chips are occupied after the high of Christ and Ram. For this reason, the arrival of Iván Alejo (pending of fringes) and that of the forward "depend on the departures", although the planning "has been done for a long time" .
The case of Plano exemplifies the idea of the club, which is that, first, "concrete offers" arrive, and then, study them based "on the times and on whether there are warranty replacements." Not in vain, Real Valladolid rules out making movements "that will weaken" the squad, and hence the intention is not to transfer Olaza, for whom Fran Sánchez confirmed interests (not offers) of First Division clubs.
What he did predict, unintentionally, is that the window of passes will become long, insofar as they will be "pending until the end" of whatever may arise. "My job is to be prepared and do the best for the team and the club. We have many players and open alternatives. We are touching everything, but the market rhythm is not controlled by me," he repeated after making it clear that "the idea is that, depending on the player who comes out, there may be spare parts ".
Photos from as.com