Valladolid confirms candidacy with ten
Lugo conceded too much in defense. Weissman, sent off at 38. Three points for the pucelanos that strengthen their status as favorites.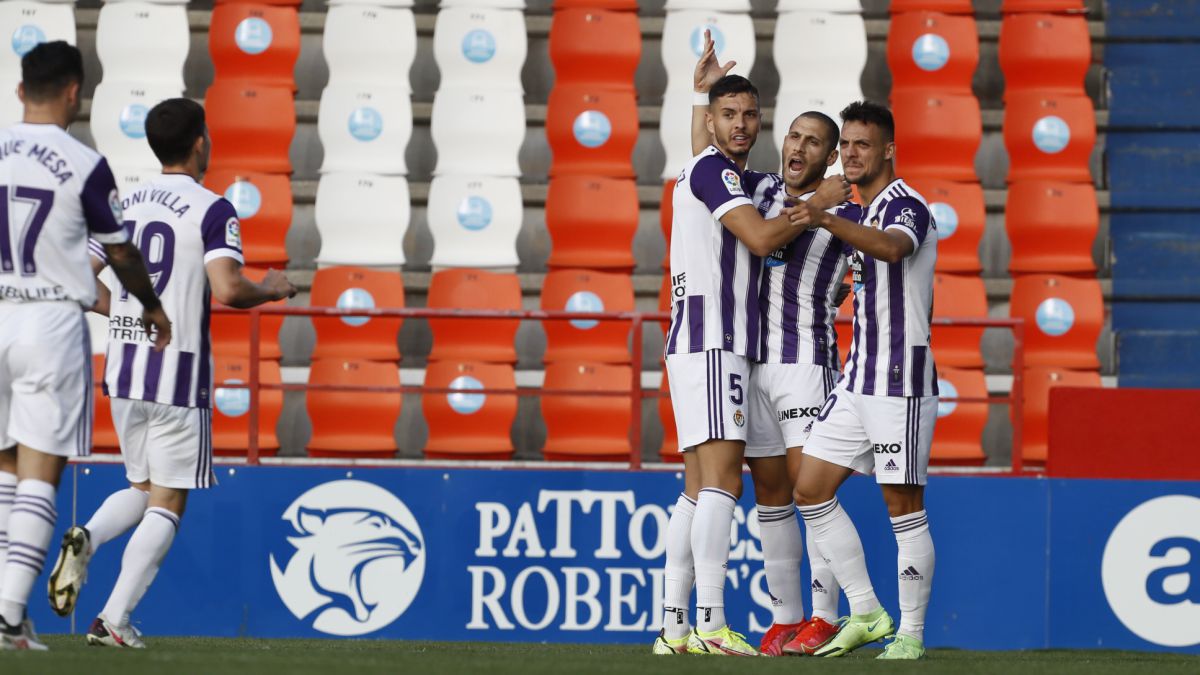 Being a favorite in Second is something that must be demonstrated day after day. Valladolid did it in Lugo in a game that they played with ten for almost an hour but managed as they wanted without hardly granting Lugo options. The home team, when they could press, failed in someone else's area (even a penalty) and in their own, in which their defensive fragility was portrayed in the two goals. Pacheta continues to build a team for Primera and Albés still has a lot of work to do to make his team solid.
The match started intense on both sides. Lugo squeezed the Pucelano midfield, who was looking for a way out on the wing at that pressure. And from the right wing came the pass of the first visitor goal, in a serve by Roque Mesa who took advantage of Xavi Torres' poor positioning on the offside line to enable Weissman, who did not forgive. The goal settled Valladolid and dwarfed Lugo, who nevertheless had his best chance in a failed shot by Joselu. Weissman would take to the streets at 38 for a wrong tackle on Canella. There would be even worse news for Valladolid, when the VAR corrected Sagués Oscoz and signaled, several minutes later, a penalty per hand. However, Roberto expanded to deflect Joselu's shot.
The resumption brought changes, but not of scenery. Valladolid, with ten, took only eight minutes to take advantage of Lugo's crystal defense. It was enough another filtered pass and a total lack of coordination of the defenders so that Toni Villa extended distances. It was early, but from then on the game continued a constant, Lugo attacking with heart but without clarity and Valladolid armed behind and waiting for a counter. There was no more because Valladolid, much better despite playing with one less, did not allow it. Three points for the pucelanos who strengthen their status as favorites and the first defeat for a Lugo who needs, like eating, to improve in the defensive phase if he does not want to pass it, again, badly.
Photos from as.com