Valentino Rossi has already decided his future
The Doctor will announce soon if he is retiring at the end of this season or will continue in 2022, at 43 years old, on one of the Ducati of his own team.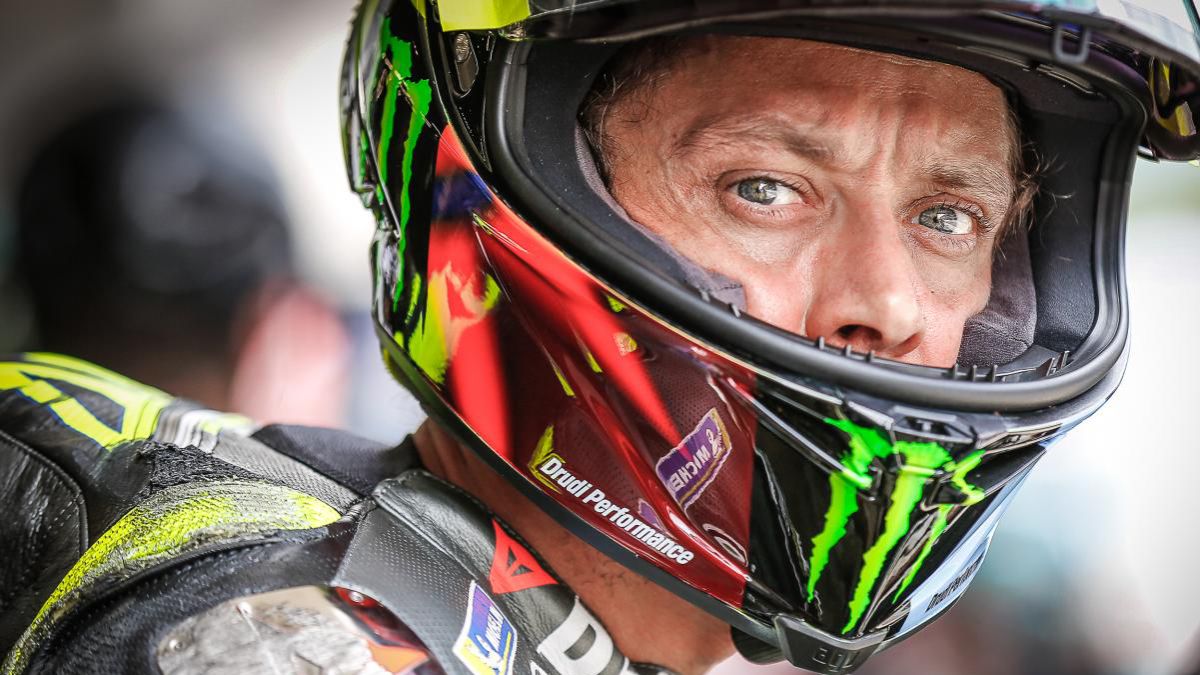 Valentino Rossi has already decided his future. The question to be solved is whether he will continue to be active in MotoGP next season, in which he will already be 43 years old, or will he hang up his suit at the end of this year. The Doctor assured a long time ago that it would be during the summer break when he would decide what to do, and he has already done it. Now we have to wait for him to announce his decision, which could come in this Styrian GP or in the following days, but the announcement is about to fall.
In case you want to continue, the big point in favor of the nine-time world champion is that he does not depend on Yamaha or anyone else to find a saddle. This is because he has one at his disposal in the new Aramco Racing Team VR46 team, with Ducati motorcycles, which he owns himself. The Borgo Panigale house already recognized at the Assen appointment, which is where the collaboration agreement between the two parties was made official, that it would be delighted to have Rossi back in its ranks. Paolo Ciabatti told this newspaper, and soon it will be known if there is a second version of the Rossi-Ducati idyll (2011 and 2012 with more pain than glory) as there already was with Yamaha.
Against continuity play the bad results that The Doctor has obtained in the first part of the championship. He is nineteenth overall, 139 points behind Quartararo's lead, and Mugello's tenth place is the best result obtained so far this year with the official Yamaha of the Petronas team.
In favor of seeing him at least one more year on the queen-class grid there is another important detail to take into account and that is the fact that Valentino is somehow a prisoner of his own brand, and legend. Otherwise it is not understood that the Saudi prince Abdulaziz bin Abdullah Al Saud asked 46, in the statement announcing their collaboration agreement, to run defending his colors. And that prince is not just anybody, because he leads the Tanal Entertainment Sport & Media holding from which he will be the official sponsor of the new team, the Aramco team.
In the box of this new team, Pablo Nieto will be the team manager, who has already worked successfully for Tavullia in both Moto3 and Moto2, and although he does not release any pledge on the future of his boss, he does express his wish, a I hope that it will surely coincide with that of many fans: "I would love for Valentino to remain active next season and for it to last forever, but it is clear that this is not possible. From there, I will follow him and support him to death whatever he does, whether it is to continue active in his team's box, with his brother Luca Marini as a teammate, or if he decides to retire. With all that he has achieved for so long in this sport, and to which he has given so much, he has earned the right to do what he really wants. "
Photos from as.com