Ureña, the last pearl that knocks on the door of the first team
The 18-year-old winger made his debut in the Second Division against Amorebieta after dazzling Míchel: "It's a dream, now it's time to keep working to have more opportunities," he commented.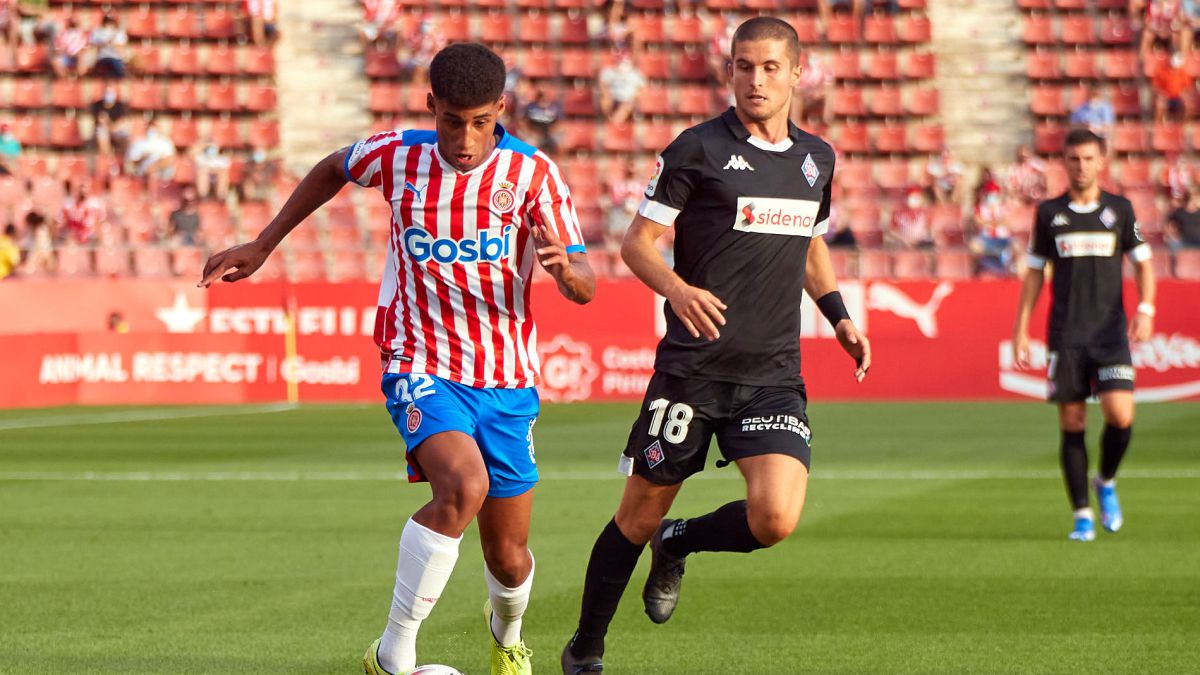 Míchel has already warned that his pulse would not tremble when betting on the youngest players of Girona and said and done. Against Amorebieta, on the first day of the League, Óscar Ureña earned the opportunity and the coach gave him the alternative. The rojiblanco player, still at a youthful age (18 years), showed self-confidence, quality and verticality, everything that Míchel asked for. "I enjoyed myself as a little boy. I took the opportunity with a lot of personality and tried to do what the coach asked me, which was to face, run into space and help in defense. I will continue working the same so that more opportunities like this come ", he explained.
Óscar Ureña was, without a doubt, one of the protagonists in Girona-Amorebieta and it would not be strange if on Sunday, against Las Palmas, he had continuity. The young man from Figueres made his debut as a starter without complexes with the first team and his performance was remarkable. "I did not expect to be a starter, so when the coach told me I was very happy. The first thing I did was call my parents, I didn't believe it ". Ureña, who arrived at Girona as a Child, has been burning stages and his greatest desire is now to follow in the footsteps of other young players who are settled in the first team such as Ramón Terrats, Ibrahima Kebe and Arnau Martínez.
The Girona youth team is in very good health and Míchel is knowing how to reward their effort, work and quality. Moreover, against Amorebieta it was Ureña who had the opportunity to play, but other young footballers such as Loïc, Gabri and Artero also appeared on the squad. The rojiblanco coach has always been predisposed to pull from the quarry and at Girona they are giving him reasons to keep his idea. Players respond and that's easier.
Photos from as.com