Unicaja wins the Andalusia Cup against the renewed Betis de Joan Plaza
Unicaja beats Betis and wins the XXIV Andalusia Cup. Nice premiere by Michael Eric and minutes for Edgar Vicedo. Good Todorovic.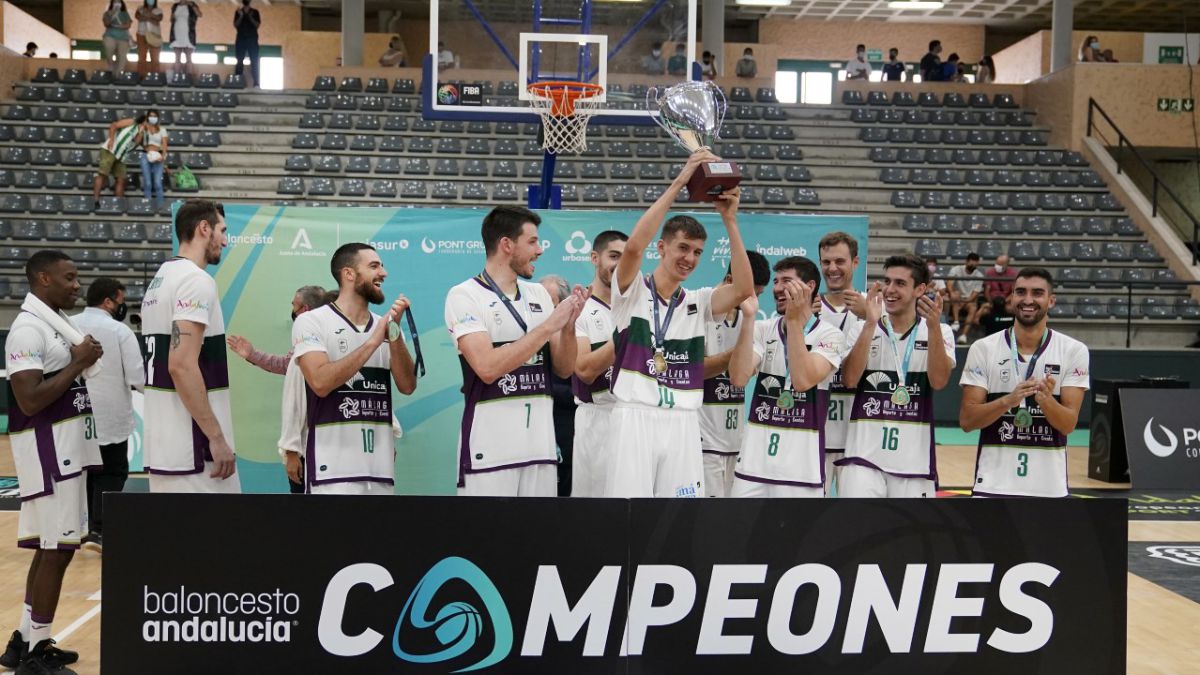 Unicaja won the XXIV Andalusian Cup after beating a Betis that was always in tow but never gave up the game for lost. The Malagueños were only behind on the scoreboard after Pablo Almazán's first basket (2-0) enjoying advantages of up to 14 points. Fifteenth regional title for the people of Malaga.
Many changes in the two teams. Betis de Joan Plaza has renewed its squad with nine players. Only Pablo Almazán and Luis García remain from last season. Good players who need to engage. Unicaja, for its part, with a lot of national product, eight players, Minutes for Edgar Vicedo, who is without a team and is helping in training while Nzosa, Alberto Díaz and Carlos Suárez recover from their injuries. The former Student player scored five points and left good details.
Unicaja started very early by putting distance on the scoreboard (4-14 min. 4). Betis tried to grit their teeth with the entry of Todorovic, a player who was trained in the quarry of the Malaga team and in fact even tied the game. Michael Eric, one of the new additions, was marking territory. The losses and his mistake in the outside shot limited the green and white potential and Unciaja, with a good run of his 'triple B' Bouteille, Brizuela and Barreiro) stretched the scoreboard to 38-51 with which the break was reached.
After the break, Betis tried to grit their teeth and in fact came to discount a 14-point deficit to get just three of Katsikaris's (61-64 min, 34). Todorovic was his best argument, but there were also good bursts from Carrington and the Swede Bleijembergh, a player of a lot of class. But whenever the rivals dwarf the shooters of Unicaja they appear. And the punctual success of Brizuela, Bouteille, Barreiro and Francis Alonso cleared up doubts. Nigerian Michael Eric, with 16 points, eleven rebounds and a PIR of 24, left a very good taste in his mouth. Norris Cole, the NBA point guard, left details that is good, but it was noticed that he had just got off the plane. And well also Barreiro who scored 13 points. The two coaches rotated and gave enough minutes to players from their quarries. In short, a very entertaining game and room for improvement in both teams.
Photos from as.com