Kylian Mbappé has trained with the team before the game against Reims despite offers made by Real Madrid. The Frenchman could be co-summoned this Sunday with PSG.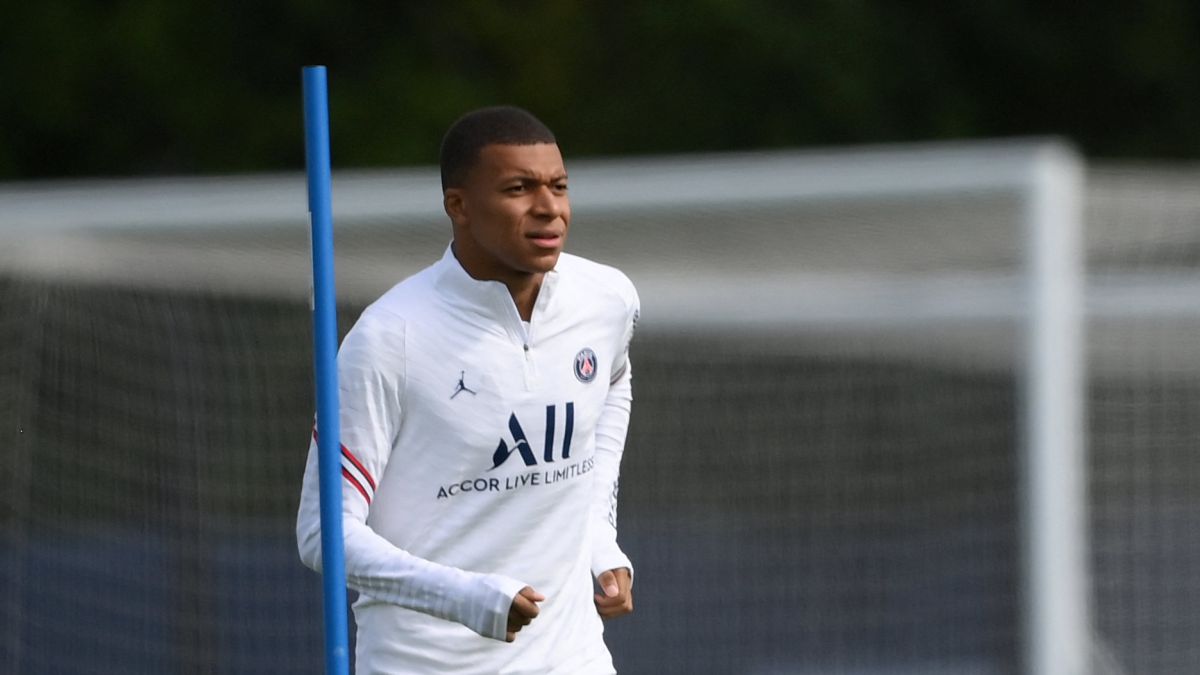 Kylian Mbappé was present this Saturday in the last training session of Paris Saint Germain prior to Sunday's game against Reims (8:45 pm), corresponding to the fourth day of Ligue 1. The session was marked by uncertainty about the future of the French attacker, who could sign for Real Madrid in the next few hours, and for the expected debut of Leo Messi.
Mauricio Pochettino is scheduled to give a press conference at 2:00 p.m., in which he will clear up the doubt about whether or not Mbappé will be called up for the match against Reims. The Madrid team does not want to take that risk and until then, the nervousness is maximum. Of course, if the French footballer is not summoned with PSG, it will be one more proof that his transfer for Real Madrid is imminent. However, the newspaper Le Parisien indicates that the French club "is preparing for all hypotheses" .
The Madrid team hopes to be able to definitively unlock the future of Mbappé in the next few hours. However, early yesterday afternoon, Leonardo assured the media that nothing had changed regarding the negotiations with the white club. This can be interpreted as that the Parisian club considers the last white offer of 170 million (plus 10 in variables) insufficient and expects a third offer from Real Madrid. PSG is obstinate in recovering the investment made by Mbappé in 2017 (when they paid Monaco 145 million) and for this reason, they are going to try to squeeze the most out of Madrid's coffers.
Mbappé ends his contract with the French club in June 2022 and if the transfer is not completed, the attacker would have to play one more season in Paris. However, the Frenchman could commit for free to any other club in January. For this reason, Kylian's non-exit this summer would prevent PSG from making money for the striker and also, they would be giving away one of the footballers who is called to dominate the next decade to a direct rival in the fight for the most desired trophy in Paris , the Champions.
Photos from as.com