UEFA Player of the Year finalists announced
De Bruyne, Kanté and Jorginho choose to win the award and succeed Lewandowski. Overwhelming dominance of the Premier. On August 26 the winner will be known.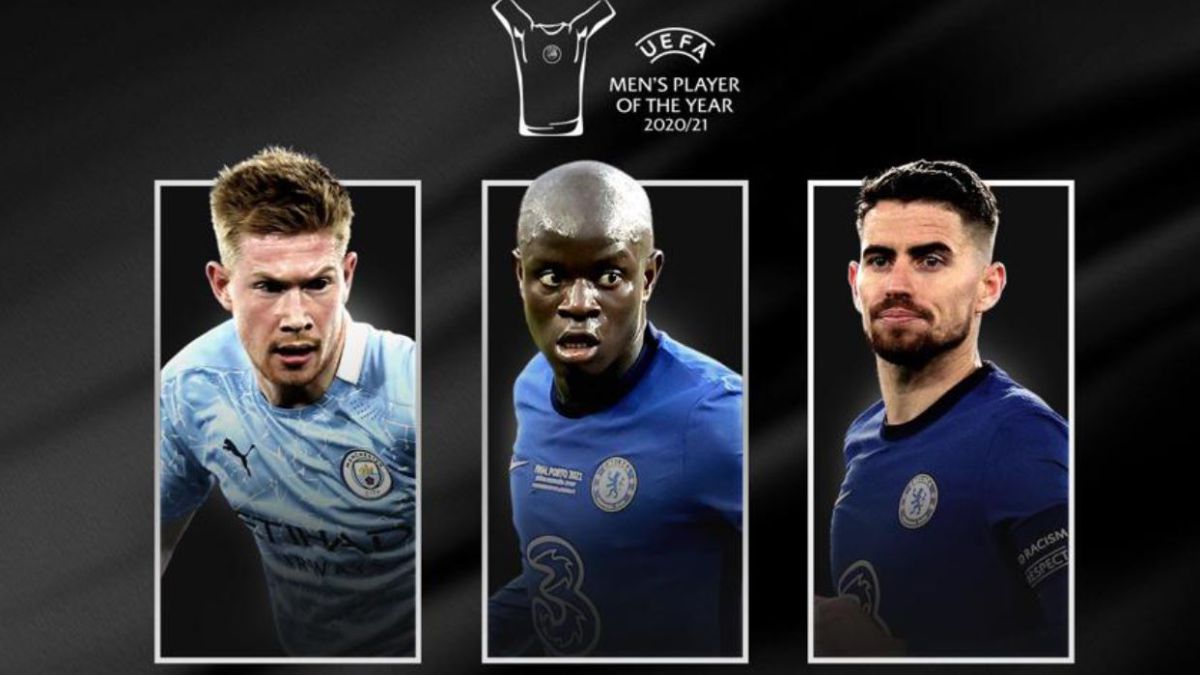 UEFA announced the three finalists for UEFA Player of the Year. They are De Bruyne, Kanté and Jorginho, one from City and two from Chelsea, who will compete to be the best footballer in European competitions last season. The dominance of the Premier over the rest of the leagues is clear and the English obtain a plenary session. The one with the most votes will replace Lewandowski, who won last year.
Jorginho was the most successful, as he won the Champions League and the European Championship. Kanté, meanwhile, managed to be champion of Europe with Chelsea but not of the Euro with France. Finally, De Bruyne was a key player in lifting the Premier League with Manchester City, as well as the Carabao Cup.
Voting
The list of three final candidates was the result of the votes of the 24 coaches participating in Euro 2020 and the 80 coaches of the clubs that played in the group stage of the Champions League and the Europa League. In addition, 55 journalists also participated, one for each UEFA member association.
The coaches and journalists were asked to select a list of three players, assigning five, three and one point respectively to each of them. The final result was based on the total number of votes cast by the coaches and journalists. Coaches were not allowed to vote for players from their own team.
The three players who received the most points in total are De Bruyne, Kanté and Jorginho, among whom is the winner. The name will be announced during the European football gala to be held on August 26 in Istanbul, coinciding with the Champions League draw.
Coaches
The name of the three technicians who choose to win the award in the coaches section was also made official. In this case, Guardiola, Mancini and Tuchel are the ones who will fight for the award. Mancini, as Euro champion, and Tuchel, as European champion, have an advantage over Guardiola, who won the Premier and the Carabao Cup.
Photos from as.com