Two champions and one winner
Villarreal falls in the Super Cup with honor on penalties. Ziyech had overtaken Chelsea and Gerard equalized. Kepa, substitute, entered for the batch and was the hero.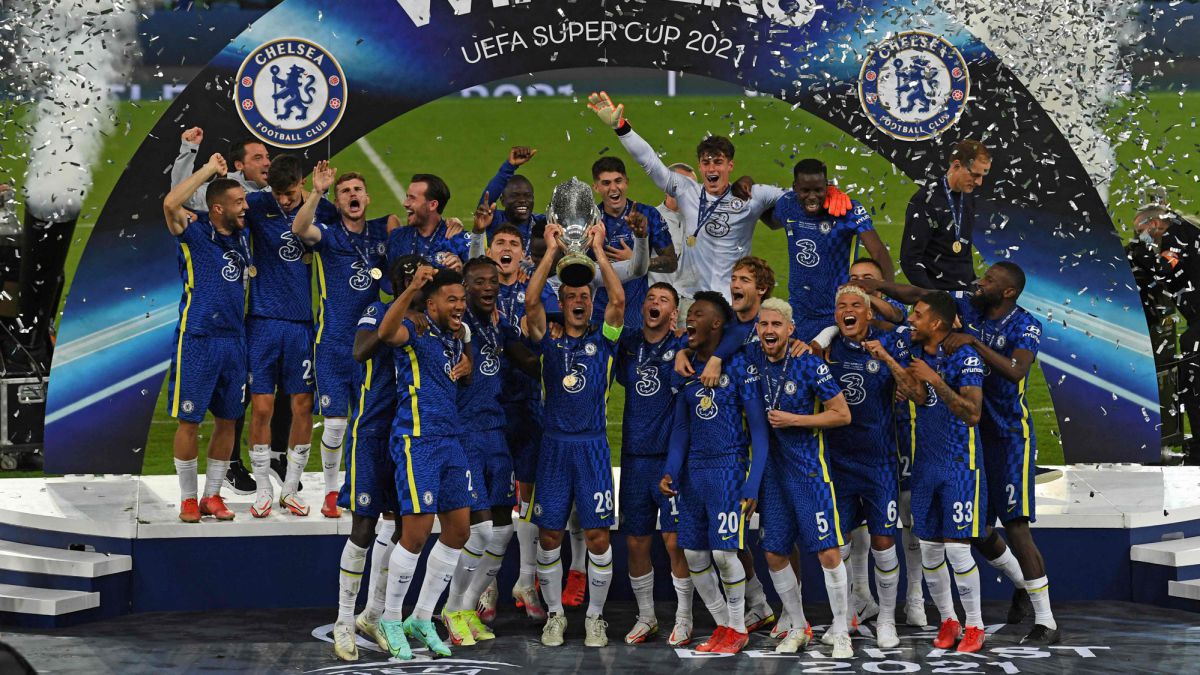 Luck luck and more merit. Villarreal could fall, as was logical and allowed, before the king of Europe in a thousand ways. As he does nothing they did it among other titans such as Atleti, Madrid or City. But, unlike all of them, he did it for a hair and doing as much or more than him to win. Two shots at the sticks, first Alberto Moreno and then Gerard, denied glory during regulation time to a Submarine that faced a constellation. Then he left the Super Cup in Belfast on another penalty shoot-out, his second in 78 days, which he will sadly not easily forget either. Kepa, substitute, came out to reign in the batch.
Villarreal, starting out, needed a quarter of an hour to be in the game. After such an eventful preseason, due to injuries and COVID, the eleven that Emery put in Windsor Park was only known telematically by the WhatsApp group. For Chelsea, little rolled and with laces in the middle of the team, it was enough to touch the things that worked for Tuchel last season and rescue Marcos Alonso, a brilliant lane that they wanted to place at Inter in the Lukaku operation and whom Now it will be difficult to get him off this eleven.
He alone stirred up the match. In his band he made a groove and held Yeremi a prisoner for too long. Werner (6 ') and Kanté (9') had warned point-blank thanks to Blue's superiority and love for that side, but it was Ziyech who was able to overtake Asenjo in the 27th minute. The triangulation that initially unbalanced the crash originated in the mine found in the left sector, in an electric play in which Gerard lost a ball that is not usually used, in which Foyth was caught on the back and in which Werner deceived all defense going to the near post.
Villarreal was inferior at that time. More in the sensations than in the possession. So he had no choice but to take out the umbrella or pull with pride. With Albiol and Trigueros at the helm, you will already guess what they decided. The Submarine took a step forward, matched the intensity, advanced the pressure and began to steal those balls that he had only observed before. Thus the panorama completely changed. And so came his first chance (33 '), with a ball into Foyth's space that Dia was unable to take advantage of in hand-to-hand. Chelsea, after a necessary respite in August, accelerated again in a plan that was executed in a jerky and almost sentenced one minute. Asenjo first drew another prodigious hand from Alonso. And then Zouma cleared a candy from Ziyech. The last of the striker before having to retreat on a stretcher due to a blow that splintered him. Without continuity and somewhat run over, Villarreal continued fighting, being able to draw just before the break. Gerard, finally in tune, put a center from the right looking for the arrival of Alberto Moreno into space. His volley, a delight, still has the crossbar shaking.
Chelsea, in another season of the year, would have responded fiercely and even would have squeezed themselves rolling. But given his little filming and the Submarine's self-esteem, he played and played to kill time and used the diagonals more as relief than as a threat. Villarreal understood that the rival was only a facade. He has not returned to the world elite to be a troupe. In fact, while Emery struggled in the intermission to squeeze the board, the squad seemed to remember that the pressure was already exhausted on the heroic night of Gdansk, in May, where not only was his first final played, but also competing in the Champions League or in the Conference League. This time it was an enjoyment. There were no demands. The impudence is what brought him to this confrontation with Chelsea. And that courage is the only thing that could get him back into the game.
At last he pulled out his tusk, in a prodigious second part. He outplayed his rival for a long time and shook up the 1,200 displaced groguets beautifully. Not another stick knocked him down. This time it was Gerard who smashed his honeyed left foot into the wood. Mendy had delivered a ball to him when he slipped on the long serve, and the same goalkeeper denied him the goal by decisively touching his shot with his fingers. But Gerard doesn't just waste two gifts. In 73 'he turned a bad start into gold by throwing a wall with Dia that ended up in the squad. His great goal brought extra time, fourth in a row in the final and seventh since 2014. And in that scenario, heroically, this exemplary team smiles instead of dying. Pulisic and Mount gave the staff two scares in the middle of the stretching session, but how is Asenjo doing. Penalties, after the endless run in Poland, decided again with Kepa as the surprise guest. He went from substitute to hero. This time the coin came out tails for Villarreal. The Spanish goalkeeper stopped two. The decisive one, to Albiol. Maximum penalty. Infinite pride.
Photos from as.com