"If this were football, Honda would have already made changes"
Livio Suppo, former director of the Japanese team, analyzes the situation that HRC is going through and is very critical of the lack of competitiveness.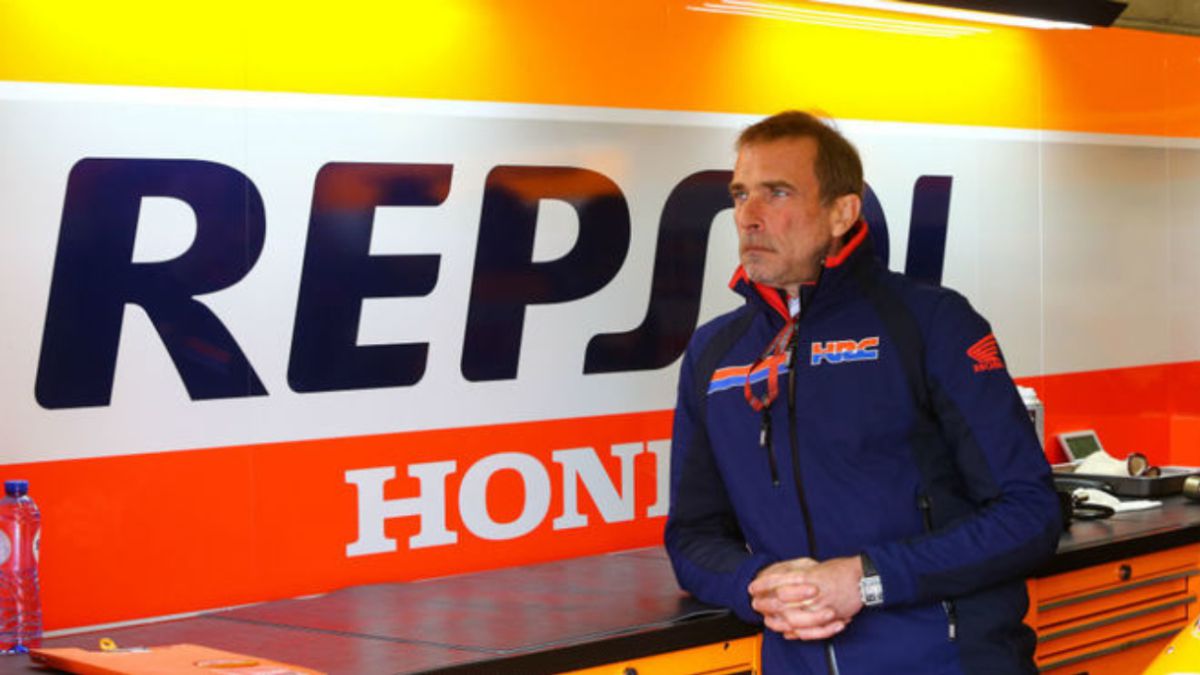 That the Honda is a motorcycle that only Márquez can win is a statement that has been flying over MotoGP for several seasons and, in part, has some truth. The brand of Ala Dorada accumulated a streak of 21 races without knowing how he knew the victory after the injury of the ilerdense in the GP of Jerez 2020 and not even before, other champions like Jorge Lorenzo were able to make that mount shine. Since Marc started winning alongside the Japanese, the development of the RC213V was focused on a rider who wreaked havoc on the team's results with his absence and yet the lack of success has been exempt from a revolution in which Livio Suppo, former director of HRC, considers it more than necessary.
"If what is happening at Repsol Honda happened in any football team, there would have already been changes in important positions." It is not the first time that the Italian has pointed out a culprit, Alberto Puig, indirectly, and highlights the great failure of his successor within the team in 2018: it has been repeated many times in the history of motorcycling ". "Dani Pedrosa already had problems with the bike in 2017 and 2018", the former director recalls, and he concludes that this data and the lack of results only reiterate that "the development of the bike was only going in the direction of Marc Márquez" .
That does not mean for Suppo that the victory of the eighth champion at the Sachsenring, which brought an end to the lack of great successes, was thanks to a motorcycle adapted for the ilerdense: "It was mainly thanks to Marc's talent. Today the team is far from being the one of yesteryear, from being the formidable team that in the past helped to write the history of the World Cup in capital letters and in gold ". The Italian launches a too harsh criticism against a brand like Honda, which far from going through its best moment, only continues looking for solutions to recover the stripes that its former director remembers.
Within that process they trusted Pol Espargaró to support Márquez's results. However, the rider from Granollers is the rider who has suffered the most falls in the first half of the season (13) and the results are not at the level of a rider who reached podium finishes with the KTM. The lack of sensations with the Honda and the absence of notable performances by the brand, led the Spaniard to assure that "Honda needed the concessions." Marc immediately rejected that idea, from HRC they did not want to touch the subject and Suppo was scandalized, to the point of sentencing a rider who will not stop "until he is competitive with the motorcycle": "The founder, Soichiro Honda, would have fired him for those words. But it is not the first time that he says something out of place. "
Photos from as.com