There are 103 players left in LaLiga
In the First Division, all the clubs, except Alavés, have duties to do in the operation of 57 players. In Second there are 46 players on the starting ramp.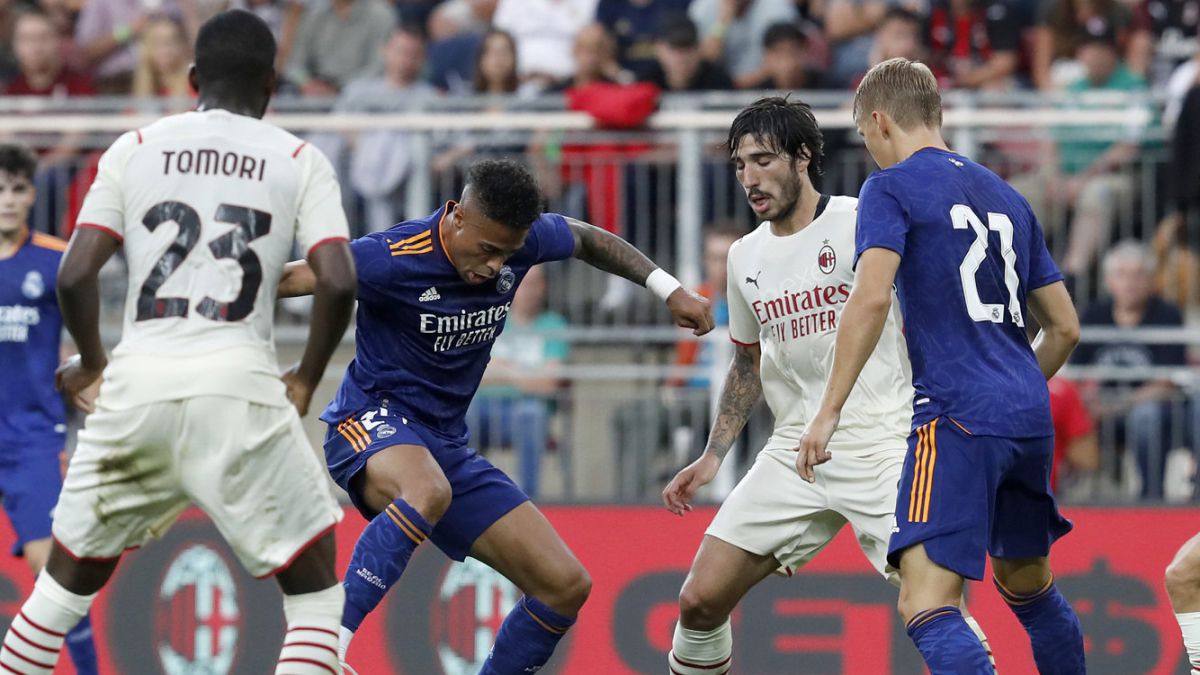 Just over two weeks for the transfer market to close (August 31) and the operation of the players is resisting. The COVID crisis continues to wreak havoc on the coffers of the clubs and to balance the accounts, the old saying must be strictly adhered to: "Before entering, let out." Until the money is released from the token of a player who leaves or the money from its sale is entered, transfers cannot be undertaken if they do not want to upset the economic balance and exceed the salary limit.
The exit operation is in almost all the clubs still to be solved. In total, in First there are 57 players on the starting ramp. One of the teams that most needs to speed up these marches is Barcelona. Their economic problems are known, so much so that they have had to let Messi escape, and they must continue to release salaries to register their signings (Agüero, Memphis Depay, Eric Garcia and Emerson). For now, he has already released Junior, Todibo, Aleñá, Miranda, Matheus, Monchu and Trincão, but they would still have Umtiti (Pjanic is about) as the most outstanding cases. Although with the situation they have, everyone could come out before a good offer except for Ansu Fati, Pedri and De Jong.
For its part, Atlético must look for a team to Arias, Manu Sánchez, Saponjic and Nehuén or Montero. Grbic wants to go out so he can play. He could also say goodbye to Saúl, who is transferable, and Marcos Paulo, signed in this market but who could be loaned to enjoy minutes.
Real Madrid also has several fronts, although they have managed to haggle over the problem of non-EU citizens thanks to the LaLiga-RFEF-AFE agreement of not considering Bale (or Trippier at Atleti) as such by having signed before Brexit. A great relief for both clubs.
In this way, the Bernabéu offices work on other operations. Kubo's departure in the form of a loan to Mallorca is near. More complicated is finding a team for Jovic and Mariano. Odegaard is also on the starting ramp after his low-key preseason. On the other hand, Isco wants to leave and if Madrid received a good offer they would sell him.
The salary cap is being the real headache. Espanyol, for example, needs to lighten chips to be able to sign players and for this reason it will try to release players such as Vargas, Vadillo and Pol Lozano in the form of a loan. It is also necessary to differentiate in this exit operation those that are left over and those that are transferable if a good offer arrives that helps to balance the numbers. In Seville, they want to start Amadou, Gnagnon and Rony López, but Gudelj, Idrissi, Pozo, De Jong and Munir are transferable. In Villamarín, although they are not looking for teams either, they would listen to offers for William Carvalho, Álex Moreno, Tello and Loren. LaLiga returns this Friday and most teams are half done with their duties.
In Second Division, 46 players to leave
Some Second Division clubs are having difficulties reducing chips due to the difficulties that the market is going through due to the drop in revenues. A total of 46 footballers are on the starting ramp in search of a new destination.
Valladolid, is one of the most affected clubs, due to the complications to give out their discards. Two days before the competition starts, Pacheta has 33 members of its staff and they need to release seven players. Among them, Roberto, Víctor García, Orellana, Guardiola and Sergio Benito, are the main candidates to leave Pucela. The high number of chips means that the Valladolid people cannot register the players who return from loan, such as Gassama, Anuar and Caro. Likewise, no transfer has landed in José Zorrilla.
El Almería got down to work and adds 17 casualties so far in the market. Although big sales can be pronounced, like that of Sadiq and Samu, which would be a great relief in the salary mass of the Andalusian team. In another dynamic, Aguza and Vada are, training with the subsidiary, both are not facilitating their exits and are holding on to the duration of their contracts.On the other hand, others find themselves with more need to buy than to sell. For example, Málaga, only has 16 players with a first-team card and will have one of the lowest salary limits in the category.
In fact, the difficult task of moving tokens and finding a destination for discards means that some clubs cannot register their signings. Almería, Burgos, Fuenlabrada, Lugo, Oviedo, Sporting, Valladolid and Zaragoza, are the only ones in the Second Division that have not been able to register their new incorporations. Another reason is that some teams are waiting for the LaLiga agreement with CVC to prosper, which would have great significance in the economic activity of the 22 teams in the silver category.

Photos from as.com