The US Open is without its champion: Thiem, goodbye to 2021
The Austrian, reigning champion of the tournament, has not recovered from a right wrist injury. "It's what I have to do. I have a long career ahead of me."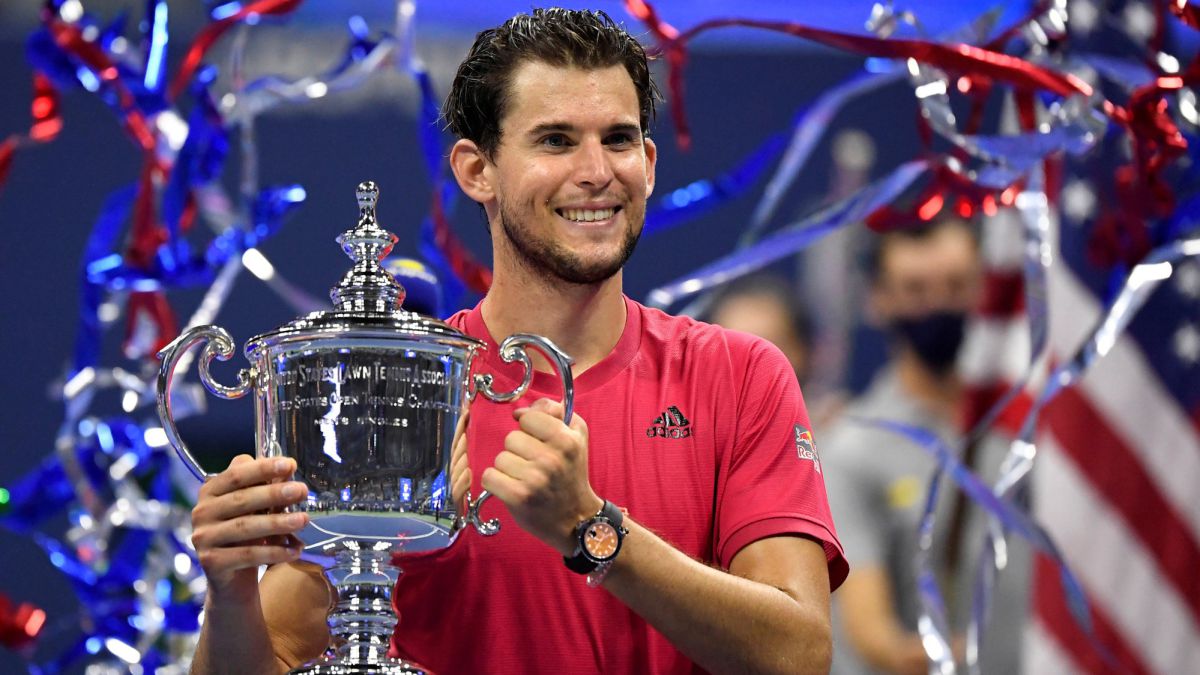 Dominic Thiem will not defend the title he won at the 2020 US Open this year by beating Alexander Zverev in the final. The Austrian announced his withdrawal in a statement in which he also clarified that he will not compete again for the remainder of the season. The world number six has not recovered from the injury that caused the "detachment of the posterior sheath on the ulnar side of the right wrist", which he suffered in June while playing at the Mallorca Open and which prevented him from competing at Wimbledon.
"After having spent a week training on the court, I still felt pain in my wrist and knew that it was not 100%. I went back to see my doctors and we decided to follow a conservative treatment, giving more time to the injury so that recover. I'm very disappointed that I can't defend my US Open title and miss the rest of the season. But I know this is what I have to do. I have a long career ahead of me, so I'll only be back when I'm fully recovered and in good shape to compete, "Thiem said.
"Thiem will wear a wrist splint for six more weeks, before beginning a progressive process of specific functional rehabilitation to regain mobility, as well as muscular strength in his wrist and finally return to training on the court," explains the statement issued by Kosmos, the company that represents him, which refers to the hiring of a "new physical trainer, Jez Green", for the tennis player's team.

Photos from as.com