The Swiss Förster conquers the European with David Valero 23º
Lars Förster achieved his second continental title in Novi Sad (Serbia) with the Spaniards far from the top. In the female category, Fischer dropped out.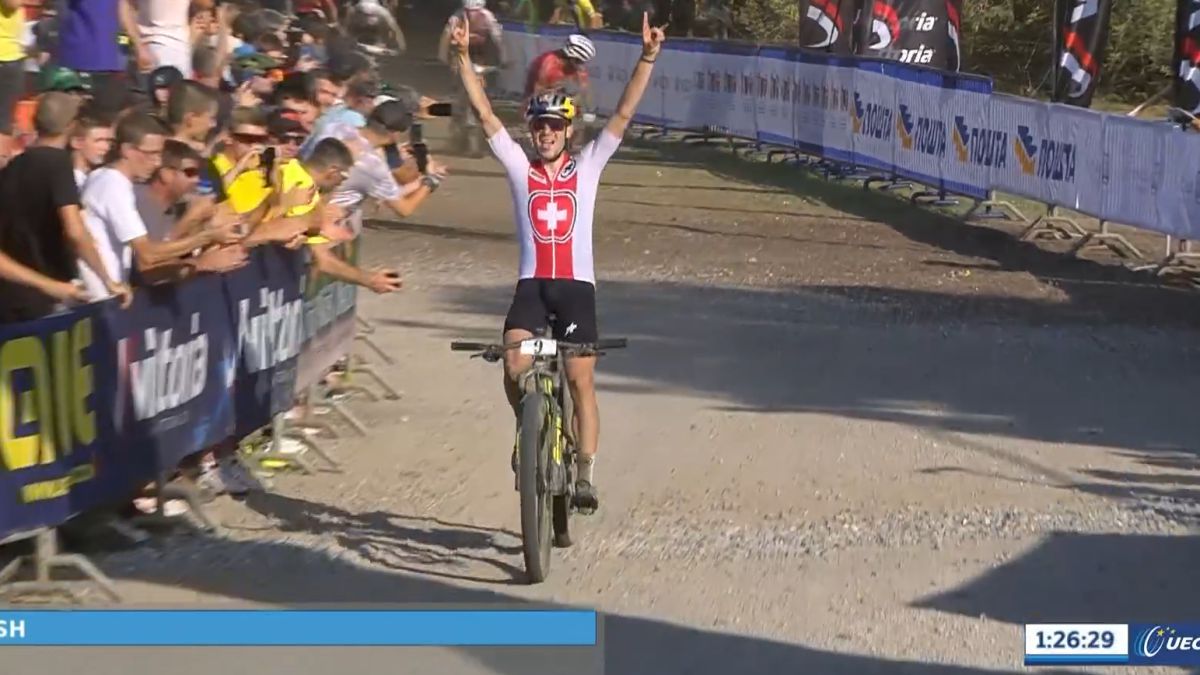 Spanish David Valero, bronze medalist at the Tokyo 2020 Olympic Games, qualified this Sunday twenty-third in the elite men's event of the Europeans in Novi Sad (Serbia), in which the Swiss Lars Förster won his second title. The Grenadian, who was third in the 2018 Europeans, finished in 23rd place at 2:45 minutes behind Förster, the new continental champion, by beating second, the Danish Sebastian Fini Carstensen by two seconds, and by three seconds the third, also Helvetic Filipp Colombo.
Förster, 28, signed his second European title after the one achieved in 2018 in Glasgow (Scotland, United Kingdom). In 2016 he signed part of the Swiss team that won continental gold in the relay event. He was also world runner-up in 2011 and a bronze medalist in 2016. Sergio Mantecón finished thirty-first at 4:01, and Ismael Esteban was thirty-fourth at 5: 15.
Fischer dropped out of the female race
In the elite female event, the Spanish Natalia Fischer, European mountain bike champion in the marathon modality, had to withdraw. Two months after winning her continental marathon title in Evolene (Switzerland), the Malaga woman was unable to finish the Serbian race. The title, second in a row, went to the French Pauline Ferrand Prevot, who finished ahead of two Dutch: Anne Terpstra, second at 1:19, and Anne Tauber, third at 1: 39.
Ferand Prevot revalidated the championship won last year in Monteceneri (Switzerland). Terpstra finished second for the second year in a row. In the women's under-23 event, Lucía Gómez was the best Spaniard, twenty-second at 8:30 to the winner, the Austrian Mona Mitterwallner
Photos from as.com