The super team of La Vuelta
Ineos is presented with a Bernal who assures that winning La Vuelta is his "dream". Carapaz praises having several tricks. Adam Yates, the covered one.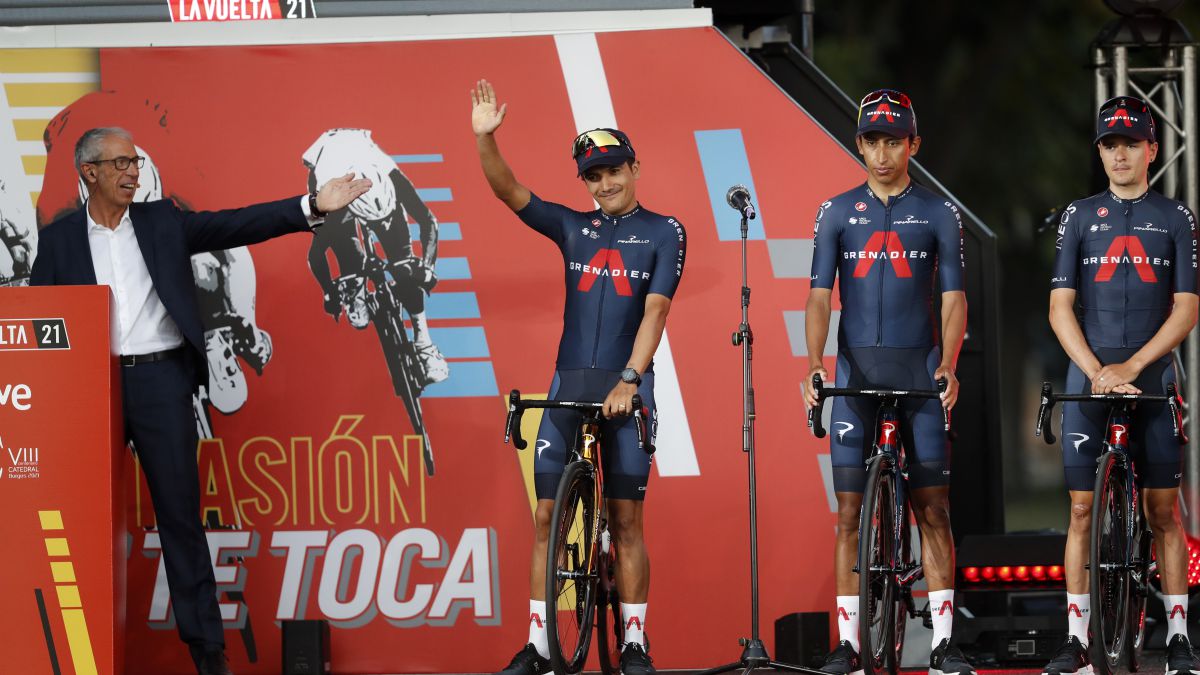 "Winning La Vuelta is a dream," says Egan Bernal, one of the top favorites to win the Spanish round, which starts tomorrow in Burgos. The 24-year-old Colombian has the opportunity to complete the collection at the three greats after his victories in the 2021 Giro and in the 2019 Tour. He is a cyclist who moves by objectives, as he himself explains, and so far he has been fulfilling a good number of them. "When I was a child, just thinking about taking part in a Tour was already an illusion. Then what was conquered, also a Giro ... and now the challenge is La Vuelta ", he says. Al from Zipaquirá seems relaxed and speaks of expectations, but with the peace of mind that If he fails, there are other alternatives.This is the case of Richard Carapaz, second in last year's edition and third in the Tour this season, who perfectly analyzes how an Ineos full of roosters should be taken this Vuelta. "After such a long campaign and so much wear and tear, it is an advantage for the squad not to depend only on one rider. It is a very tough Vuelta, with a very demanding third week. The competition will put everyone in their place. In my case, I want to do well, and I have the ambition to sign up for a stage, which I have not yet achieved in this race. "
The Ecuadorian, who will debut a gold-colored bike in honor of his Olympic medal, is another of the cyclists who appear on all the candidate lists. But, according to Bernal, there is another man on the British team to be reckoned with: Britain's Adam Yates. "I have been a long season. Carapaz also completed the Tour and the Games ... On the other hand, Yates has not raced neither a Giro nor a Tour, he has been preparing this event for a long time and he is sure to be ahead ". The Englishman confirms that it can mean an advantage: "I am one of the few who will do only La Vuelta this year."
Because for Bernal it does not make sense "to say before starting who is the leader, the second or the third, there are several tricks to fight for the overall." In your case, you want to "compete." Same as Carapaz or Yates. A fearsome trident from the super team of this Vuelta 2021.
Photos from as.com