The strategies of Jumbo and Movistar in the hardest week
The directors of the main favorites, Primoz Roglic and Enric Mas, analyze the options of their teams and riders in the very tough last week of the race.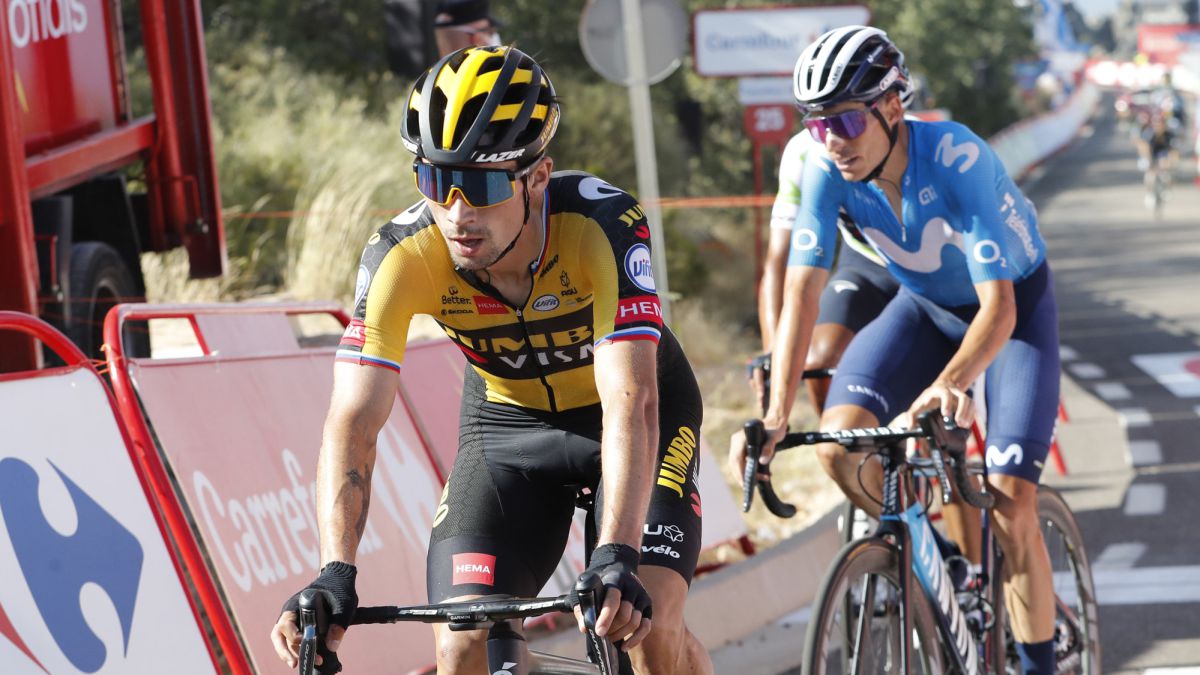 The last week of La Vuelta that begins this Tuesday has so many variables that the team directors must analyze it as if they were facing a game of chess. With six stages ahead, of which two are high mountains (Lagos and Gamoniteiro), one is a classic-style trap in Mos and the final time in Santiago, nobody is clear on the tactic. Everyone looks at the Jumbo and Primoz Roglic as if he were the wearer of the red jersey ... without wearing it. "Can we really forget about Odd Eiking and Guillaume Martin?" Asks Addy Engels, team principal for the winner of the last two rounds. And he clarifies that "he would not sign to reach the clock like this", with the disadvantage that the Slovenian has of 1:36 with the Norwegian and 42 "with the French.
Roglic must "try to cut back" with the two cyclists who precede him ... and defend himself from the two who follow him. "It seems that with Mas, López and the rest the time gap is good in the clock, although strange things always happen at the end of a big one", analyzes Engels. The Spaniard is 35 "behind the Slovenian. The Colombian, at 1: 28.
And what should be the attitude of the two Movistar leaders? "With the participation that there was in this Vuelta, being in the top-5 was a success and now we aspire to have two cyclists on the podium", analyzes Eusebio Unzué, manager of the Spanish team, who also knows that they have a "good opportunity" to win the round, although he regrets reaching this end without a key piece. "We are going to notice the loss of Alejandro Valverde, especially for the mountains," adds Patxi Vila, sports director of the telephone companies. "Every decision we make we have to think about it a lot," he says. Although everyone hopes that the Spanish team will go on the attack. "Man, you can't win without attacking," acknowledges Vila, but he knows that a wrong step or a badly measured attack could have the consequence of "sacrificing one of the two leaders."
Y is that behind Roglic and the Movistar, is Jack Haig. "If he is there, it is because he is almost as strong as we are," says the Navarrese director. "And let's not forget Egan Bernal and Yates. The Ineos should never be underestimated. No one thought that Froome could win the 2018 Giro and he did it," says Engels, who looks with respect to the two days of Asturian mountains, especially a Gamoniteiro that seems "brutal" to him. "If cyclists make those stages tough, the differences can be huge," he says. Enough to unload Roglic? Unzué is confident: "The race will give us a chance. You have to take advantage of it. "
Photos from as.com