The stage of the day: very tough final wall 'made in Vuelta'
The peloton arrives today at the Alto de la Montaña de Cullera, a demanding final in which the favorites must be well placed if they do not want to waste time.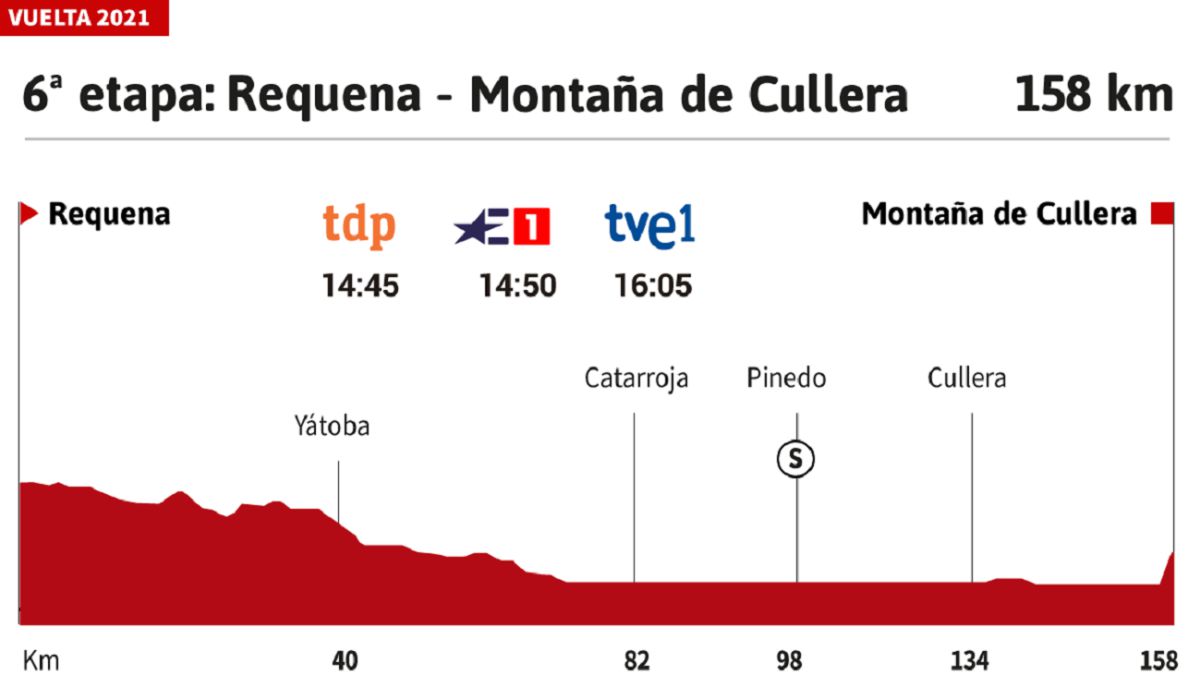 In a Vuelta 2021 in which the route is of a more classic cut, with more options for massive arrivals and the greatest hardness concentrated in the last week, the organization has also wanted to add some final of those that have made it famous in recent years time. The journey between Requena and Cullera will have its goal located in the Castle of this Valencian town, a wall-like climb of 1.9 km but accumulating a 9.4% slope. A spicy finish, but without enough demand to make a difference. Enough to attract attention on the final stretch.
Arrival for explosive cyclists. "Maybe too much for me," says a Landa who expects ascents more typical of the high mountain. Perhaps it is more conducive to Alejandro Valverde who, despite being sixth overall, has his theoretical leaders, Enric Mas and Miguel Ángel López, ahead (fourth and fifth, respectively). The Murcian made it clear that the fight for the general classification did not go with him, but that a stage victory was what he could do the most, in addition to helping his teammates, as he already did at Picón Blanco. escape does not arrive, because the terrain is very conducive for the escape to be successful.For what the peloton must be prepared is for the heat, dry on its departure and with increasing humidity as they approach the coast (be careful, some predictions say that it could rain), and with the usual threat of wind . "Every day is an exam, even if it doesn't seem like it on the profile. We will see the nervousness as we approach the last climb ", warns another Movistar, Imanol Erviti, who must be in charge of taking their leaders safely to the final port.
At stake will also be the red jersey, now in the hands of Elissonde, but with just five seconds of advantage over a Roglic who already gave the garment on purpose at Picón Blanco. If there is a battle between the candidates for the general, it could change hands again.
Photos from as.com