The stage of the day: four ports in the land of legends
El Barraco, the end of a stage with four passes, in the land of cycling legends that closes the second week with terrain to change the general classification.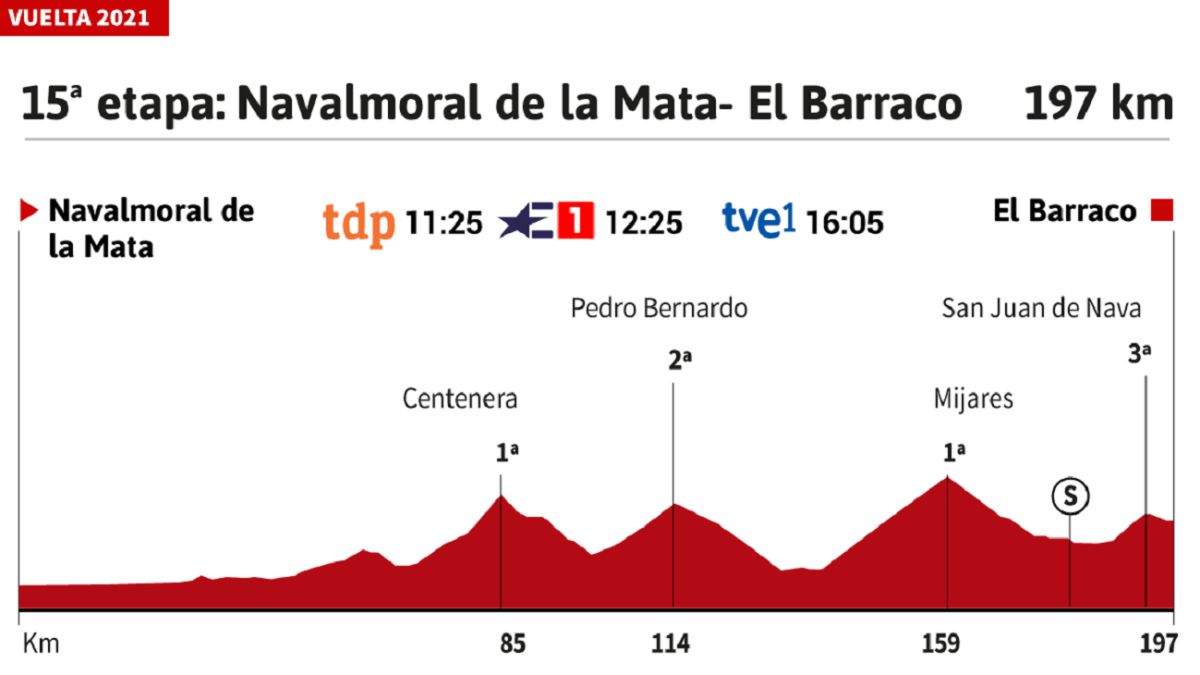 La Vuelta not only lives another day today with an attractive route in which things can happen, but it also serves to recognize one of the lands that has given the most glory to this sport, El Barraco, a town in the province of Ávila and land stars like the late José María Chava Jiménez, a Tour winner like Carlos Sastre or the mythical Ángel Arroyo. Also to celebrate, in a day of tributes, a key figure in the training of talents such as Víctor Sastre, Carlos's father, and that of one of the best climbers in the history of Spanish cycling, another illustrious Avila like Julio Jiménez.
El Barraco will be the end of a day starting at Navalmoral de la Mata, and which will have four ports on its route. After a somewhat broken start, conducive to trying to form the getaway of the day, the peloton will face the port of La Centenera (a first category climb of 15.1 kilometers at 5.5% slope), that of Pedro Bernardo (9 kilometers at 4.2%, ranked second), another first such as Mijares (20.4 km at 5.4%) and a high end in San Juan de Nava (8.6 to 3.8%), from third. From its summit there will be a short descent to the finish line, which will be reached with the considerable wear and tear that one of the longest days of La Vuelta proposes, in which the 200 kilometers will be skimmed.
Stage in whose design Carlos Sastre has participated, who predicts "a party" for this town so cyclist, which will enjoy the arrival of the great Spanish. Before his gaze and that of several of the legends of the land, it will be necessary to check whether it is trying to put in check the leader of the general, the Norwegian Eiking, or the, in practice, dominator Primoz Roglic, in a stage that closes the second week of running before second rest day
Photos from as.com