The separate future of the Izagirre for 2022: "It is possible"
Since 2011, the brothers only did not coincide on the same team in 2017. Ion is in negotiations with Astana to continue. Gorka, with more doubts.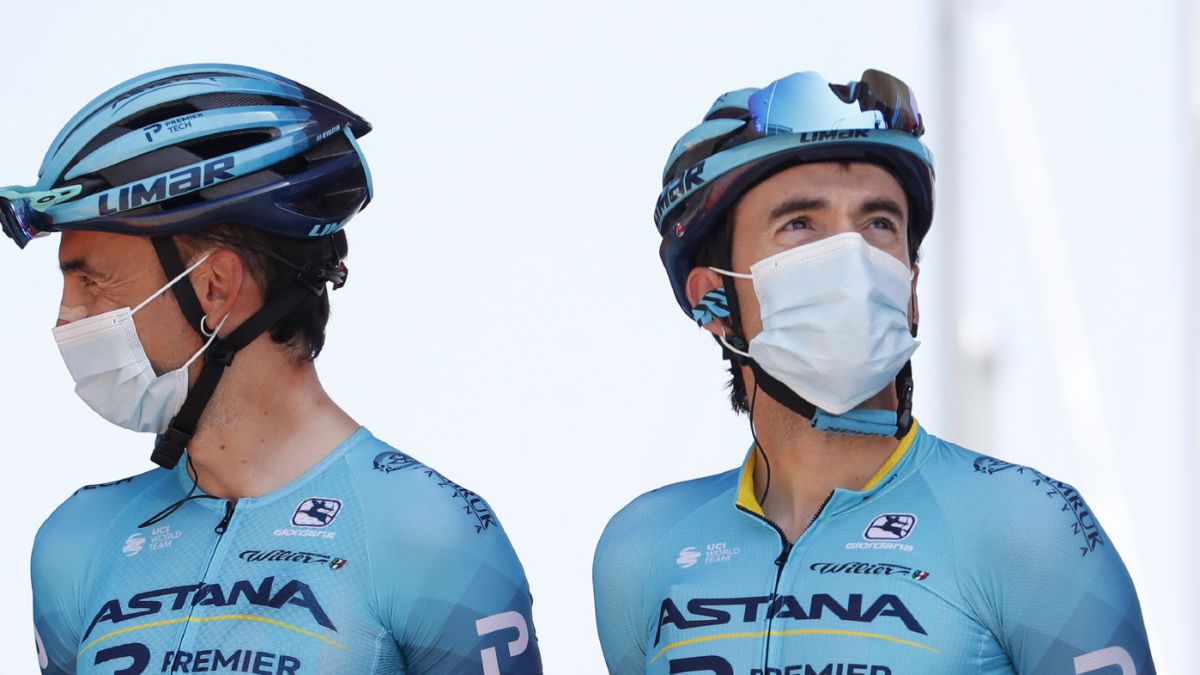 In the last decade, the usual thing within the peloton is to see the Izagirre with the same jersey within the peloton. Gorka, the oldest of them (turns 34 in October), and Ion (32) are completing their third season at Kazakh Astana. Since 2011, only in 2017 they did not share a team. In nine of the last ten seasons they were together: from 2011 to 2013 at Euskaltel, from 2014 to 2016 at Movistar, while in 2017 Ion went to Bahrain and Gorka stayed at Movistar ... to go later, in 2018, to Bahrain. In 2019 they both went to Astana, and until this season. By 2022, neither of them has a contract with any team, although offers will not be lacking.
"We are negotiating to continue. We are still in talks and there is nothing closed," Ion tells AS, and it is that he is the brother who has more options to continue in the Kazakh structure, to which Vinokurov returns as sports director in the next campaign. His brother Gorka aims more and more strongly at a change of scenery. "It may be time to separate our paths for next season, but we still have to see," adds Ion. The youngest of the brothers has fifteen victories in his career, and is also in the select group of victors in the big three: Tour, Giro and Vuelta. Gorka has a total of nine, including a stage in the 2017 Giro. A possible return to Movistar, among the range of his options for the following season.
Ion, who comes from doing the Tour and the Olympic Games, notices that "the legs are already heavy" after a very busy season. "The objective is to opt for a stage victory (last year he achieved it in Formigal) and help Vlasov facing the general classification and Aranburu in the stage finals that best suit him," he details about the team's plans. "The fatigue is noticeable, both mentally and physically, but I already recharged my batteries a bit after Tokyo," he added. And it is that this Vuelta 2021 is far from that of 2020, in autumn. "I prefer it in the dates of last year, the truth, because the heat is not much for me," he said. The heat, as is normal in August, is noticeable in the last big season of the season.
Photos from as.com