Some 8,000 fans will gather at the stadium to support Real Zaragoza in their league debut against an Ibiza that makes its debut in the Second Division.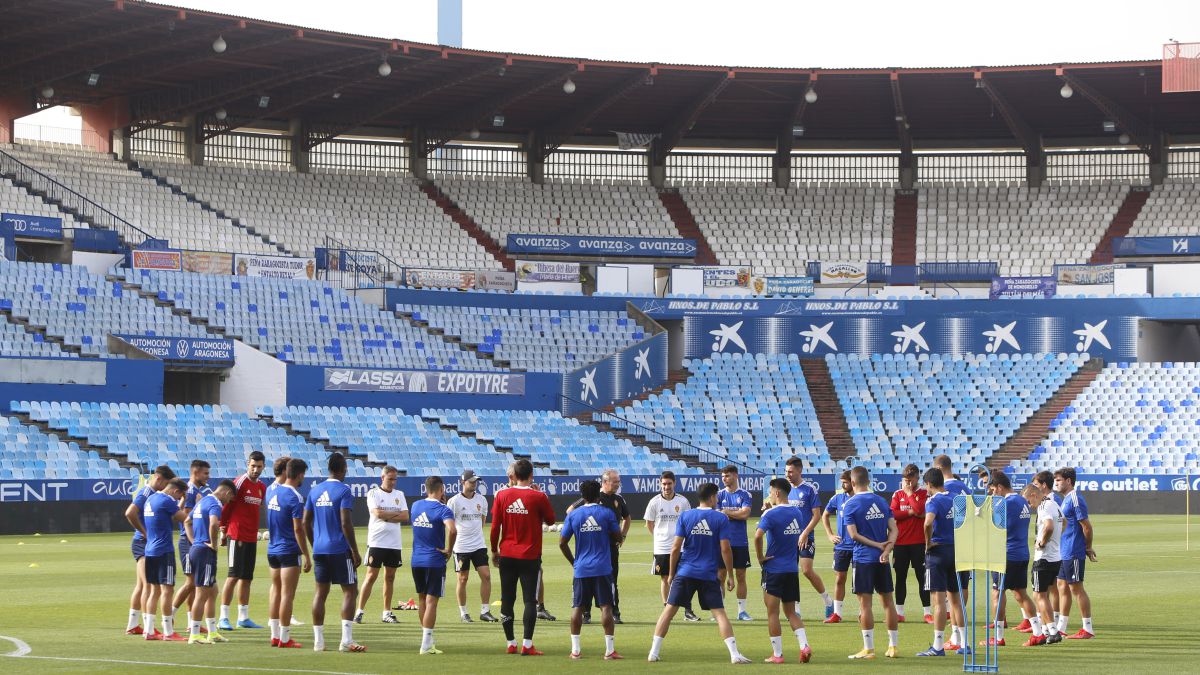 La Romareda raises the curtain on a new season and will roar again thanks to the 8,000 fans who will gather in the stands 537 days after the last official match with the public at the Zaragoza stadium. Some already attended the Carlos Lapetra Trophy last week, a kind of appetizer for what is truly important, the league debut of a Real Zaragoza that last season felt very closely the threat of relegation and that it hopes to be much stronger with the support of his fans in order to fight for promotion in his ninth consecutive season in the Second Division.
In front will be an Ibiza that makes its debut in the category and that has the illusion of starting the competition on the right foot. With a squad that maintains the block of promotion to Second Division, in which important signings have already arrived, but in which there are still new additions, the celestial ones go without complexes to La Romareda and are willing to put Zaragoza in complications (the game continues in direct on As.com). The only safe casualty is that of central Álex Gálvez, who the club reported on Wednesday that he had a successful operation for a medial meniscus tear in his left knee. An injury that will keep you off the pitch for between six and eight weeks.
Real Zaragoza, meanwhile, has experienced a somewhat unusual and strange summer due to the club's buying and selling process, which has not yet taken place and which has conditioned sports planning. So far he has made three additions --Fran Gámez, Borja Sainz and Petrovic, although only the first two will safely enter the call - and Miguel Torrecilla continues in search of a center-back and at least two forwards, making clear the need to reinforce an attack that is currently at a low level. In this way, the first eleven of Juan Ignacio Martínez, the coach who worked the miracle, will be very similar to the one who saved the category last season. A nightmare from which Zaragoza wants to wake up definitively with the cheers of their fans and the sum of their first three points.
Photos from as.com