The reason why Rossi is the best ever
Beyond his numbers, he left Honda planted tired of hearing that he was winning because he had the best motorcycle and he went to Yamaha, which he got out of the crisis by winning again.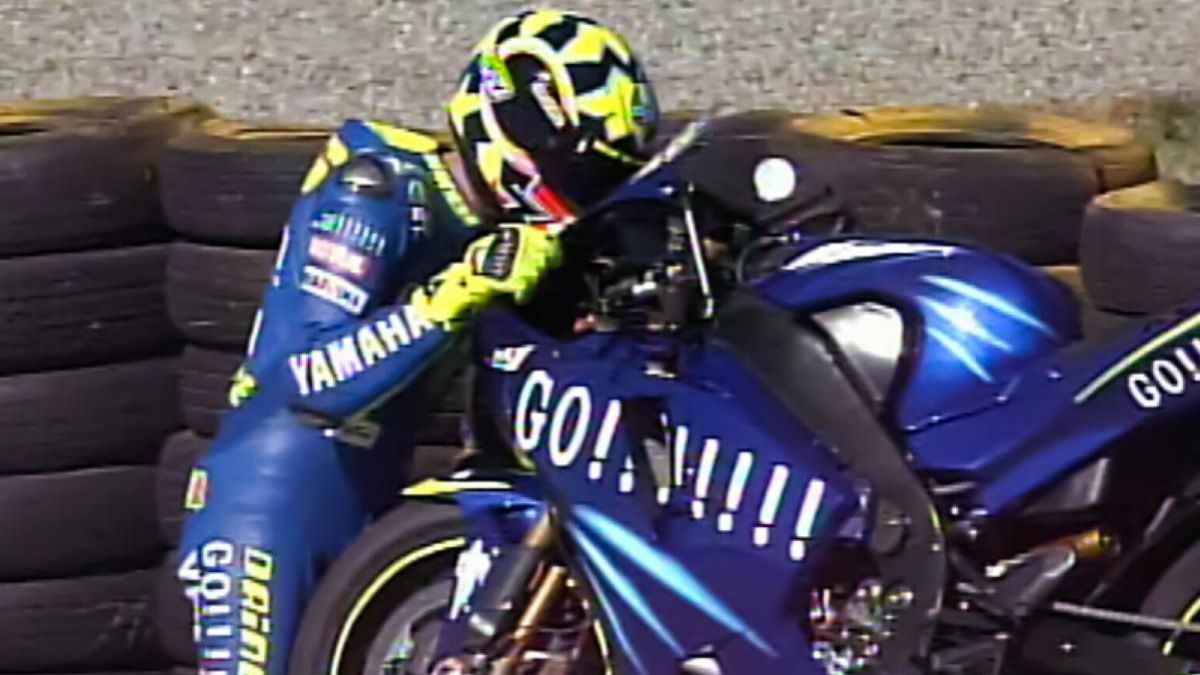 With the numbers in hand, there is no doubt that the most successful rider in history is Giacomo Agostini, thanks to his 15 world titles (8 in 500cc and 7 in 350cc) and 122 GGPP victories. However, few are those who grant him the honorary and totally subjective title of best driver in history. There are those who put the good of Ago even one step behind Mike Hailwood, who with his nine crowns (4 of 500cc, 3 of 250cc and 2 of 350cc) and 76 victories in GGPP is for many better considered than the Italian. Maestro Nieto said with grace about both of them that "Agostini's mother, to send him to sleep, instead of telling him that the coconut was coming told him that Hailwood was coming" .Use this introduction to get to Valentino Rossi, the same one who announced today at the Styrian GP that he will hang up the jumpsuit, aged 42, at the end of this season. And he is considered by many to be the best pilot in history, something that is not provable for sure, but perfectly debatable with weighty arguments. Beyond his numbers, with nine titles (5 in MotoGP, 1 in 500cc, 1 in 250cc and 1 in 125cc) and 115 triumphs in GGPP, which for many elevates Tavullia as the best rider of all time is having It has been shown that in this sport at least both the driver and the mechanics matter, something that does not happen in other motor sports.
The Doctor did it at the end of the 2003 season, at which point he left Honda with the renewal contract on the table to go to Yamaha, which at that time was installed in a tremendous crisis of results (they did not celebrate a title of the reigning class since Wayne Rainey's third and last in 1992), with an M1 that was clearly worse than the Honda and the Ducati. It seemed a crazy decision, but Valentino, who would start the 2004 season at the age of 25, was tired of hearing that he won because he had the best bike and, convinced by Davide Brivio, the man who took Suzuki to the top last year before After going this course to F1 with Alpine, he went to Yamaha and won at the first exchange rate.
In his first race with the M1, in South Africa 2004, he achieved a historic victory en route to the first of his three titles with the house of tuning forks. At the Welkom circuit he won ahead of his arch enemy Max Biaggi, who was rubbing his hands a few months earlier when he learned that Vale was changing the Honda for the Yamaha. AS told him during an interview in Australia 2003 and the Roman said that this was not possible. So convinced was Max that he played a helmet with this newspaper's special racing evoy that still wears at home as a souvenir of that curious bet.
Returning to Rossi, another of the great merits that must be attributed to him to consider him the best of all time is the enormous pull that he has always had among the fans, regardless of the country. The Rossimanía plagued the stands of every circuit that the Mudial visited with its characteristic yellow color and its number 46. The one from Tavullia put motorcycles in another dimension. He made them level up and in his best years he entered the Olympus of the Gods of Sport, along with names like Jordan, Ali or Maradona, whom he himself idolized. His friendly and outgoing character, accompanied by fun celebrations that other pilots later imitated, made him gain followers all over the planet.
His biggest mole is in the 2015 season, when he understood that Marc Márquez was running in the last races to help Jorge Lorenzo in the fight he had with him for his long-awaited tenth title. After several altercations between them during that season, as in Argentina or the Netherlands, the war finally broke out in Malaysia, where the veteran Rossi lost his papers to a Márquez who was touching his nose and ended up knocking him to the ground. That cost him being sanctioned to start last from the Valencia grid and losing his podium options in a race in which he rose to fourth place, behind Lorenzo, Márquez and Pedrosa, a result that gave Jorge the title later that Valentino had spent the whole year leading. There he accused the Spanish of biscotto (fixation) .
All that is already part of history and although it caused him to lose some followers in our country, on the day of the announcement of his retirement at 42 years old, the good outweighs infinitely more and what we invented in AS to describe him in his best days is still valid. : Valentino Rossi is not Italian. Valentino Rossi is a World Heritage Site and when he wins, we all win. It is a pity that he makes so much of his last title, in 2009, but with or without results he has always been the great reference of the championship. For a reason, he is for many, including myself, the best pilot in history.
Photos from as.com