The public returned to a large port on an autumn afternoon
La Vuelta, without people at the mountain goals in the 2020 edition, this time it did have an audience in a Picón Blanco with 12º degrees and fog. Carapaz ended up sanctioned.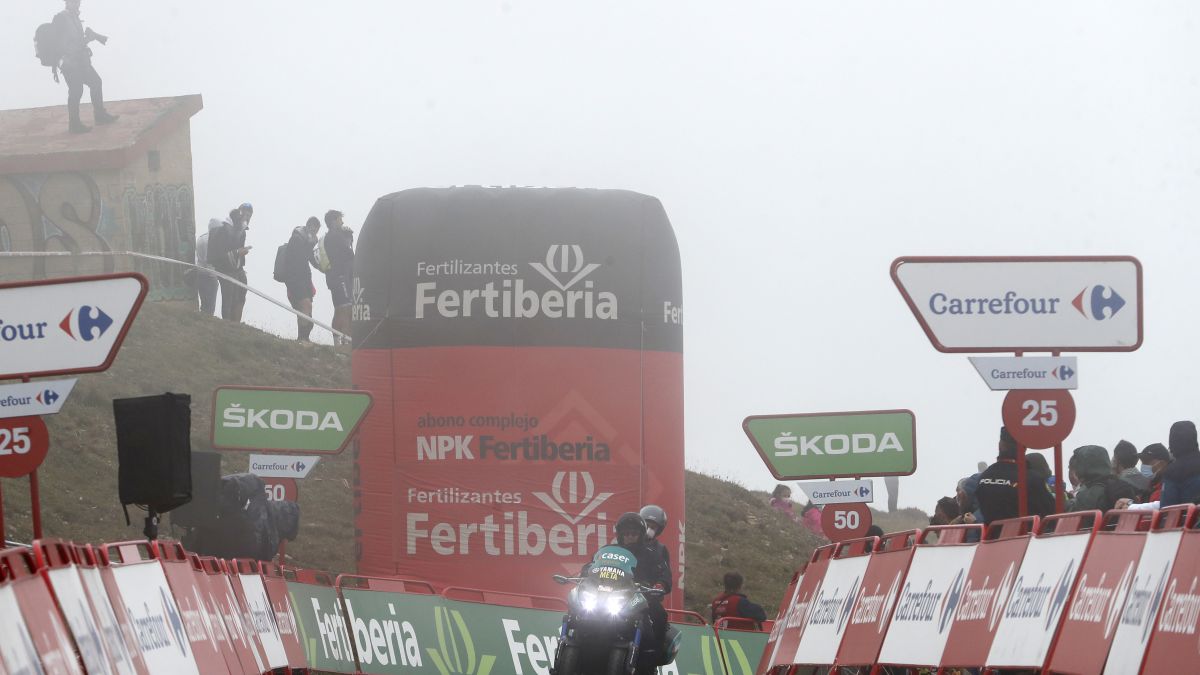 The fans were once again present at La Vuelta in a first-class port. In the 2020 edition, there were no people in this type of arrivals due to the safety of the runners, while in this edition it is allowed, although from the organization they emphasize that fans who go to the roads do so with the greatest possible prudence : distance, mask ... and, above all, respect for the runner. Picón Blanco was the first great pass of this Vuelta, and people did not hesitate to take the ditches. "After a 2020 without being able to be, we wanted to be next to the runners", several fans told AS in the Burgos goal, also with a large presence of followers from the Basque Country.
A large number of cyclists also climbed to Picón Blanco, hurrying the arrival time of the peloton and going up the other slope that has the ascent. Valverde, as on all national roads, was one of the most acclaimed on his arrival at the finish line. A goal that reminded those of 2020. Last year the Spanish round was played in autumn due to the health crisis and the accumulation of dates, and this year it returned to its natural dates. Of course, in the middle of August 16, coats and even hats were seen at the top. The thermometer read 12 degrees, but the thermal sensation was less: fog, air, even a drop blown by the wind ... many were present at the finish line who were even shivering. Others, surely more accustomed, endured in shorts.
After crossing the last meter of the stage, the assistants waited for the runners with warm clothes, as in the case of the Movistar, and others also with warm towels for the neck, as is the case of the Groupama. Most of the cyclists, after bundling up and recovering minimally with food, got off the buses, located at the foot of the port. As usual, they hung the whistle to warn on the descent and that they would not have problems moving forward.
Richard Carapaz took longer than, on a complicated day after being sanctioned 20 "for zone force provisioning, he also had to wait longer to pass anti-doping control at the top. The Olympic champion's golden bicycle left quickly after fulfilling his obligations. One August afternoon that turned into autumnal. After the arrival of the whole squad, and with the organization beginning to dismantle all the devices, the sun came out. Curious. Despite the cool, the positive is that the public is finally back.
Photos from as.com