The PSG loose 'ballast' in attack
Arnaud Kalimuendo is one step away from leaving on loan to Lens after rejecting Atalanta, says 'Le Parisien'. Pochettino has an excess of attackers.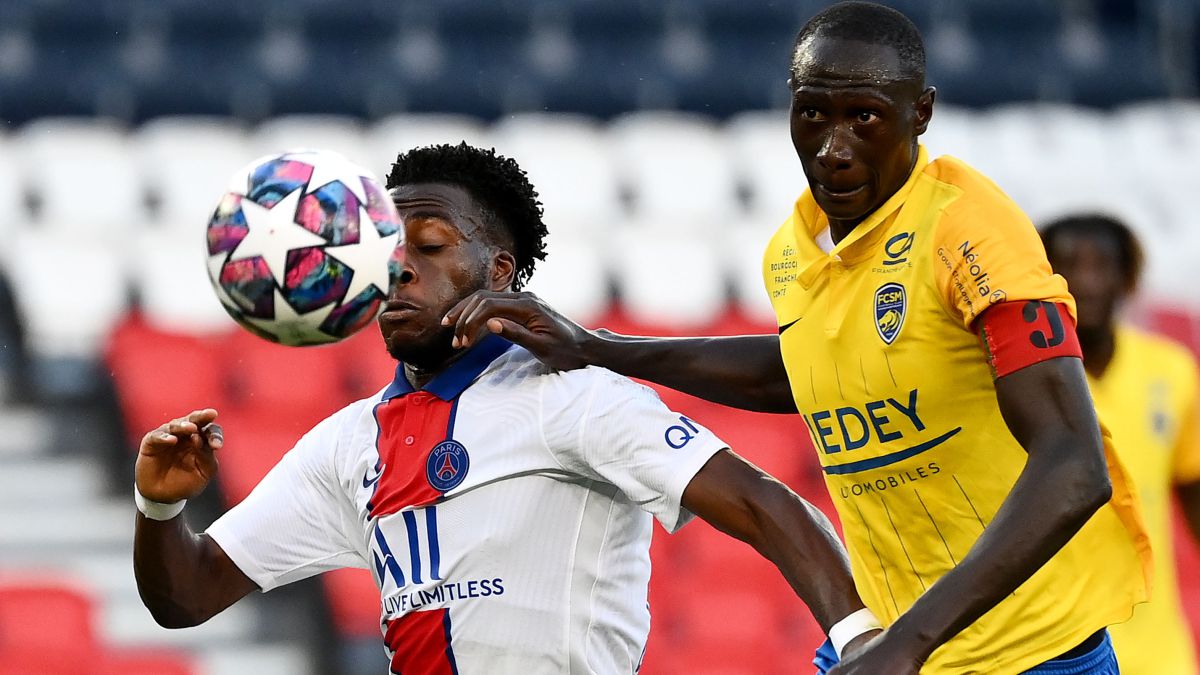 In the offices of PSG not only talk about Kylian Mbappé. In the absence of less than 48 hours for the market to close until winter, Leonardo works in the shadows to iron out the 'overbooking' that Pochettino has after a summer full of high-sounding arrivals and lacking departures. Given the difficulty in placing the Sarabia, Icardi, Kurzawa and company, all of them on the exit ramp, the one who is about to pack their bags is Arnaud Kalimuendo.
The promising 19-year-old forward was called up against Stade Reims this Sunday, but this may be his last trip with PSG of the course according to information from Le Parisien. And the thing is, the Suresnes has chosen Lens as a destination to continue shaping his promising career. Already an under-21 international with Les Espoirs, his career could be stalled if he remained in the Parc des Princes, since the Parisian attack line is overcrowded: if Mbappé left, it is very likely that he would accelerate to get another star in his place.
In addition, Kalimuendo knows Pas-de-Calais well, since he played there last year, on a loan that ended with 8 goals and 6 assists in 30 games, showing that age is not an impediment to perform among professionals. It has not been the only offer that the capital squad has handled, since Atalanta, complements the aforementioned media, also showed interest in taking over the young pearl, but this has been clear. Better the known bad ... Or the good in this case.Without purchase option
The operation would be similar to the past, assignment and without purchase option. Arnaud has preferred to continue in France and this will facilitate the monitoring of his season, since in Paris they consider him an important part of the future of the team, hence the agreement is a dry loan. PSG want to drop ballast in attack, but in the case of Kalimuendo, they don't want that ballast to go too far.
Succeeding in Paris coming from below is not easy. The PSG has one of the most powerful quarries in Europe, where the edges of the promises are polished that end up becoming jewels of other teams. Competition and high demands do not go hand in hand with patience, hence the Kouassi, Nzonzi, Diaby ... have had to pack their bags and fly away from home. With 9 goals in 10 UEFA Youth League matches, spread over two editions, our protagonist placed the spotlight on him and his case, for the moment, seems different.

Photos from as.com