The Ponferradina takes off and lands an Eibar without success
Bolo's pupils held out with one less footballer than a rival who had his chances but failed in the decisive moments. Garitano begins to feel the pressure.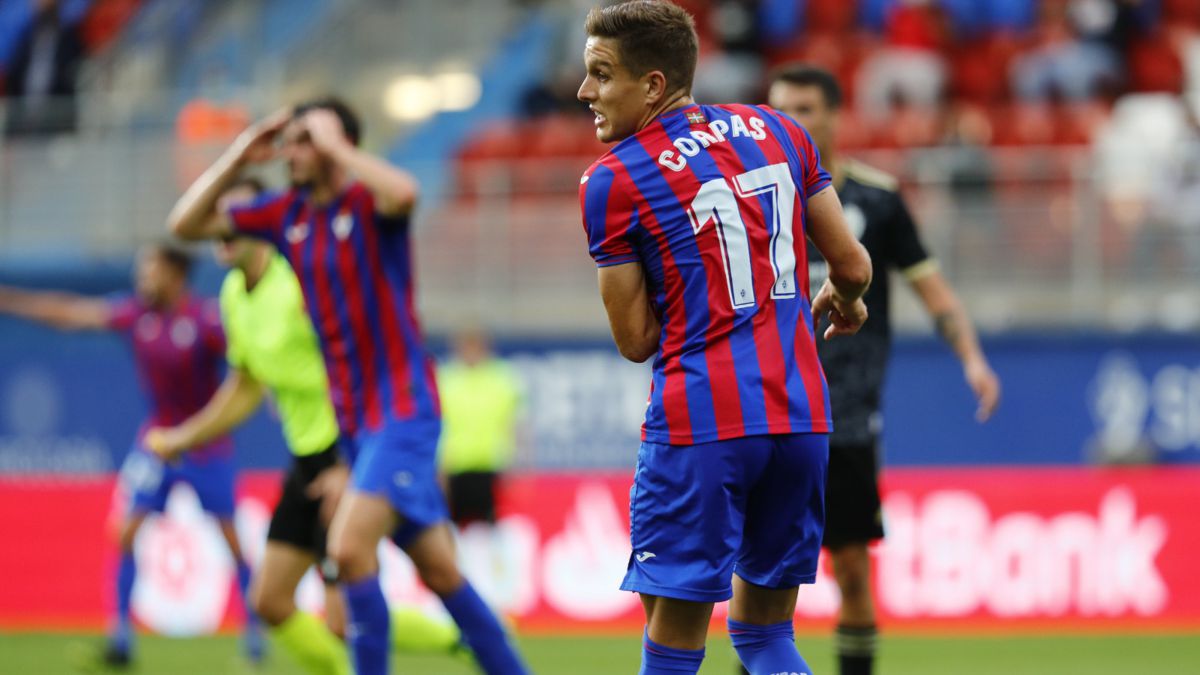 La Ponferradina shoots up in the standings with six points out of six after winning no less than Ipurua, and also doing it with one player less during 25 minutes of play. It is true that Eibar proposed more, that they had more chances, but Garitano's new team still does not score after two days, something that can undoubtedly be worrying for a team made to move up.
Eibar wanted to start the first minutes of the season at home with authority, keeping the ball and not letting a Ponferradina who was looking for Yuri with danger, but with more heart than head. In any case, the good tactical positioning of both teams meant that the chances were not too clear, although the visitors defended well the thrusts of an Eibar that had in Corpas, Stoichkov and Javi Muñoz to their best men, and they made a lot of work to behind Berciana until reaching the equator of the meeting, which was reached with the swords in all the high.
Eibar lacked aim, but Argentine Leschuk was there to catch a rebound and score the first goal for Eibar in Ipurua, a goal that the VAR annulled due to dangerous play in the shot of the armorer striker. The locals were going all out for a Ponferradina that waited for its chance against it. And so much so that if he found it. Naranjo took advantage of a bad clearance from the armera rear to beat Cantero and place his team in a privileged area of the classification.
Leschuk had it one-on-one in 61, but Amir avoided the equalizer with a spectacular intervention, with an Eibar who had to go all out after his previous defeat in Huesca. The Ponferradina was left with one less for the direct red to Pascanu in the absence of more than 20 minutes to go, which left the clash even more open. Leschuk was forgiving again and the last minutes were exciting.
Despite their enormous attempts and clear chances, Garitano's men were not able to equalize the score, and time was irretrievably against them. This is how the end of a match was reached in which the one who was the most correct won.
Photos from as.com