The Madrid of second chances (Ancelotti, Bale, Hazard, Jovic ...) is reviewing today in Mendizorroza. Joselu, who will not go to Sevilla, the great asset of Alavés.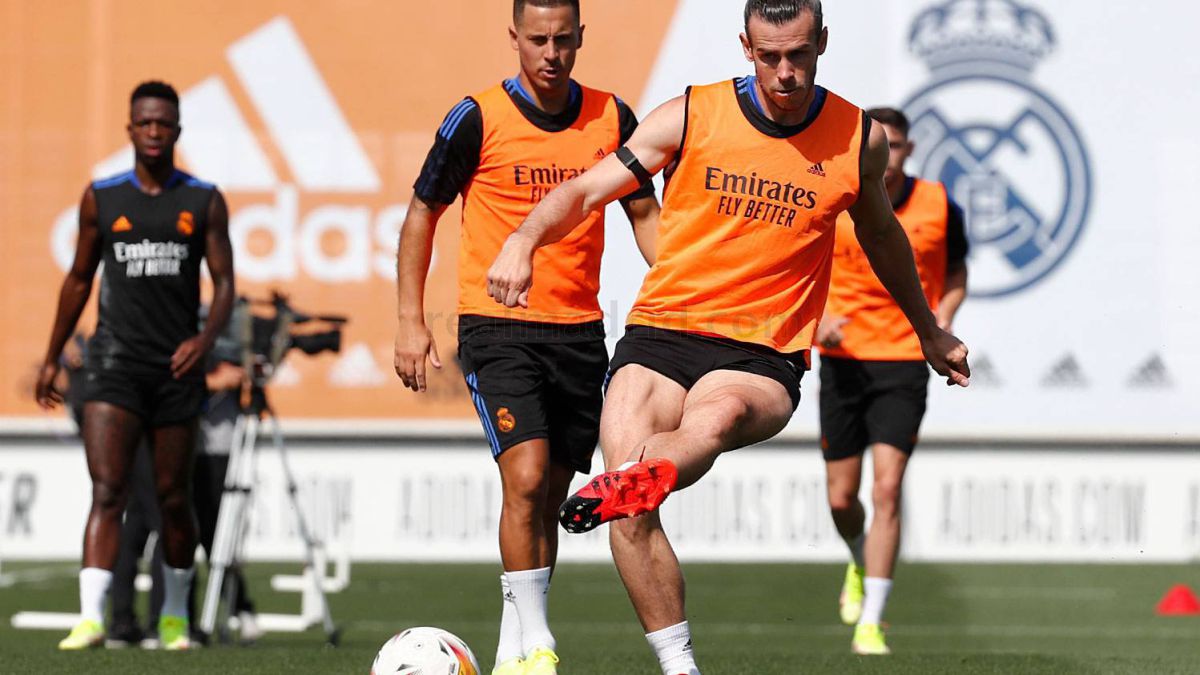 Carlo Ancelotti spent two seasons in Madrid with as many titles as good feelings: La Décima, that Copa del Rey against Barça with Bale's goal overtaking Bartra on the shoulder, the European Super Cup against Sevilla and the Club World Cup against to San Lorenzo. The team had hurricane spells, reached 22 consecutive victories (national record) and recorded the best calendar year for a team in the history of Spanish football: 51 victories and 178 goals in 2014, with two wins and three more than Barça Guardiola in 2012. That Madrid averaged 2.6 and 2.7 goals per game in each of the two campaigns. The one from the past, 1.69. And it is that those 88 goals of the 2020-21 course represent the worst record of the team in 27 years. Disturbing. Ancelotti has also gotten worse: he signed for three years with Bayern and only was one, he also did not fulfill his contract at Naples and did not improve at Everton.
So the Italian and Madrid officially resume today, in Mendizorroza, their relationship in notably more difficult conditions than eight years ago (follow the game live on AS.com). The pandemic has left the team with no other signings than Alaba and, furthermore, along the way it has lost Ramos and Varane, its central reference in the last decade. The summer subtracted more than added. And the Eurocup, the Olympic Games and COVID itself have complicated everything.COVID, Games, Eurocup, America's Cup ...
Benzema, Alaba and Odriozola had to stop because of the virus. Eleven players who were in the Eurocup and America's Cup joined late and three more (Vallejo, Asensio and Ceballos, who broke up and will take a long time to return) were at the Games until last Saturday. Mendy has not played a game since April 10 due to an injury from which he is still convalescing. In them is Carvajal. A pubalgia is going to take at least a month away from Kroos. Marcelo was injured yesterday. And the preseason has not awakened Mariano or Jovic. So Madrid begins the course today as the previous one ended, burdened by mishaps and without a real reference to where it is going because it only played two serious friendlies: against Glasgow Rangers, full of substitutes (defeat by 2-1), and against Milan (0-0) .
In a way, its future is in the hands of young people who are taking time to explode and two mega-stars in decline: Hazard and Bale. The first was slow to start training with the group after a gray Eurocup in which he was more of a substitute than a starter. His eleven injuries (plus the COVID tip) have caused him to miss 59 games in two seasons. There he competes with Bale, who broke 23 times in seven years and accumulated 474 days of loss, but it worked intermittently. Of course, his sequence of goals was decreasing. It started with 22 and ended with three. Last season, at half throttle, he scored 16 at Tottenham, at a respectable average of one goal every 100 minutes. Gunpowder still has, will remains to be seen. His match against Milan was hopeful. Today he will start in Alaba's official debut, which may start as a full-back, although Miguel Gutiérrez has options.The Calleja plan He has signed little and his main reinforcement, Senegalese Loum, suffered a fiber break in preseason and will be out against Madrid. Ximo Navarro also loses it. The Japanese Hara joined late, the club closed Pellistri at the last minute, Luis Rioja had to stop due to COVID and his main offensive asset, Joselu, only played the last friendly (and scored) while waiting for a transfer to Sevilla that not arrived. Today he aims to start, perhaps with the rehabilitated Lucas Pérez as a couple.
Calleja wants to break with that direct style of last year: it was the team that used the fewest seconds and fewer passes to score goals and lived in excess of the strategy. He was the second to score fewer goals on the play (19), but the third to score from set pieces (17). He was also penultimate in possession, but without the ball he won in Valdebebas.
In preseason he was irregular, with four victories and three defeats, but today he plays at home and will have the support of 4,000 fans, a sign that LaLiga is finally seeing the light. In Madrid it is more diffuse. His future is in the hands of second chances: Ancelotti, Bale, Jovic, Hazard ... The one that Odegaard will probably not have, again at the revolving door.

Photos from as.com