The other great passion of Valentino Rossi
Although rumors suggest that he will race on circuits next season, 'Il dottore' has always been very drawn to special stages.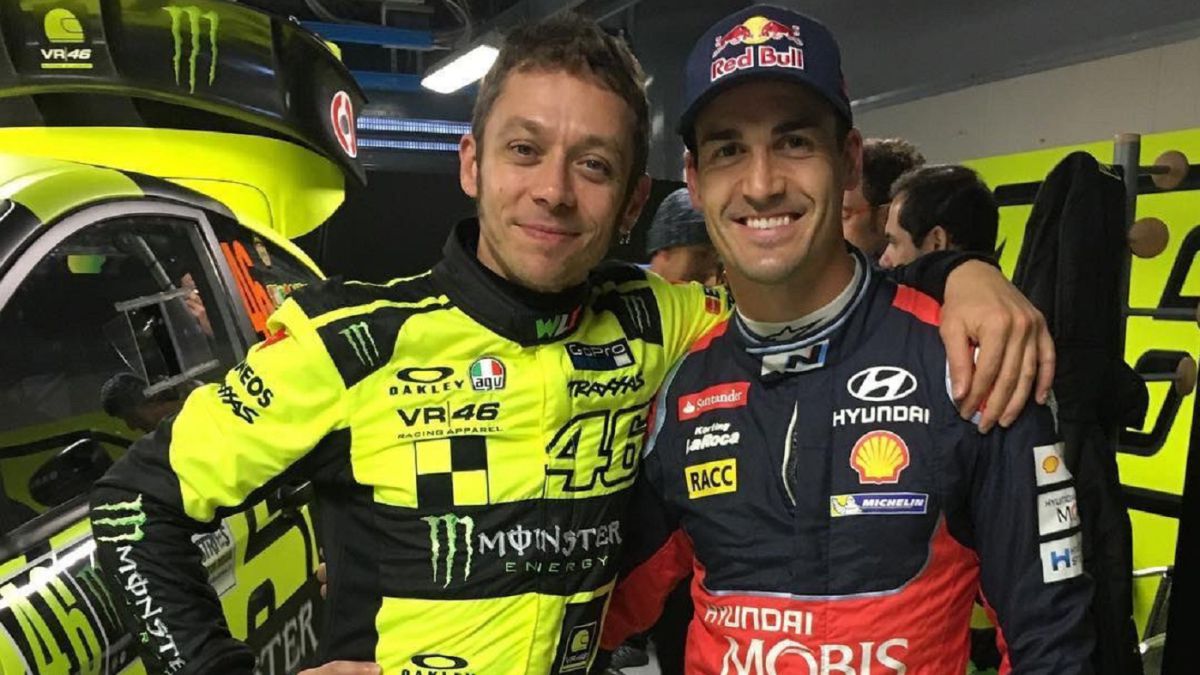 It's time to change the motorcycle handlebar for the steering wheel of a racing car. Valentino Rossi has decided to leave the two wheels to go to four and, although everything indicates that it will be on circuits, his second passion as he has always confessed is rallying. A specialty in which he has competed 22 times, three of them in World Cup events.
"When I was still a child I raced in karts and somehow I started as a car driver," he explained at the time. And it was in 1997 when it debuted in its fetish event, the Monza Rally Show. At the wheel of a Renault Mégane Maxi co-driven by Piero Longhi, an award-winning Italian driver, he began to savor the honeys of the stages, in a test that he subsequently won 7 times.
But it was not until 2002 that he made the leap to the World Cup. It was at the RAC Rally Great Britain, where he decided to take the big step behind the wheel of a Peugeot 206 WRC co-driven by Carlos Cassina, who was co-driver of the two-time world rally champion, Miki Biasion. And the adventure was short-lived, as he only completed the initial 3-kilometer superspecial. In the first 'serious' stage he started at kilometer 18, in a premature goodbye to his first contact with the WRC.
He then repeated twice more, in the 2006 New Zealand Rally, where at the wheel of a Subaru Impreza WRC he achieved his best result, an eleventh position, and in the 2008 RAC, where this time he did finish with the Ford Focus WRC in twelfth position. But the Italian admits that although "I really like rallying, it is difficult for me because it is a very demanding discipline."
Therefore, everything indicates that it will race in circuits. As he himself explained, "I had my chance to move to Formula 1 at the end of 2006. I spoke a lot with Ferrari. I had a serious plan to be a test driver in 2007 and then start racing in 2008, but I decided to stick with the bikes. So that means Formula 1 and I are done. " Therefore, everything indicates that Rossi's steps are heading towards endurance, where from Italy they already point out that he will race with a Ferrari 488 from the Swiss Kessel Racing team, culminating with the 24 Hours of Le Mans a program of adaptation to his new life.
Photos from as.com