The mess of Barcelona is now presented with the return of Messi's shirts
The return of Messi's shirts will not mean great losses. Nike will be in charge of deciding what to do with them after the return of Barcelona.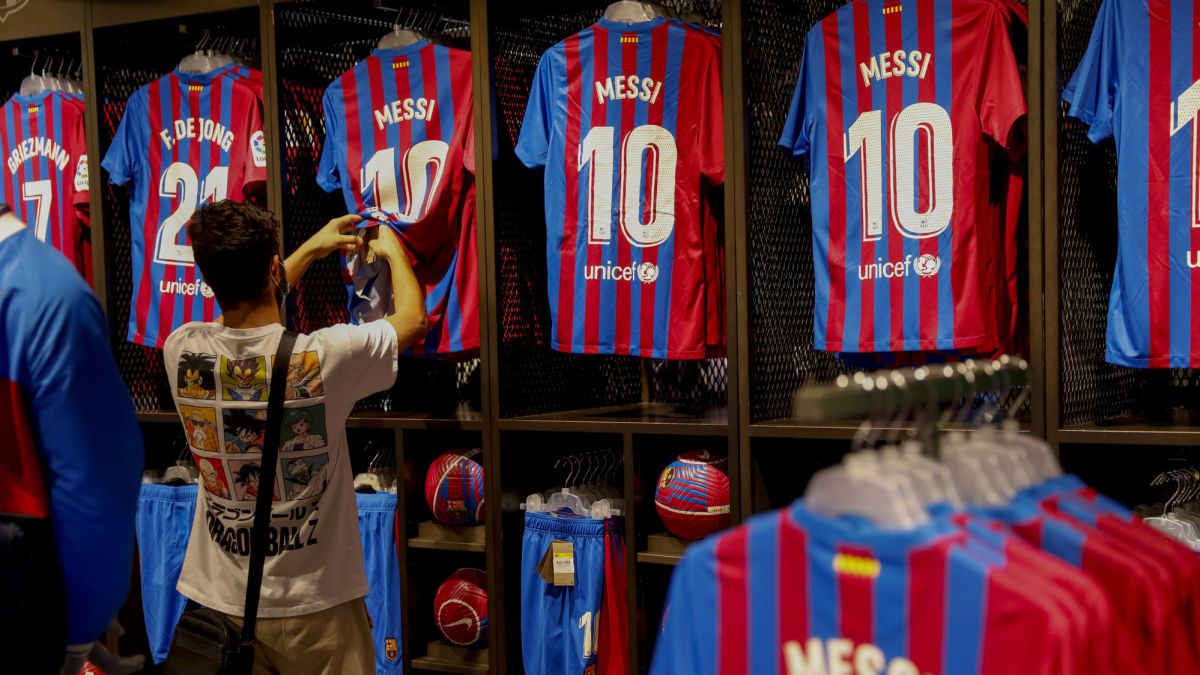 Leo Messi's Barcelona jerseys for the 2021-2022 season disappeared from the official Barça stores when his signing for Paris Saint-Germain was announced, and now Nike will be in charge of deciding his fate once the club has returned them to him, although not calculate large economic losses in this regard.
Barça has approximately two months to send the product, according to sources from the entity, but the number of shirts from the six-time Ballon d'Or that will have to be returned will not be particularly significant because the name and number are generally stamped on the same store.
This is also confirmed by those responsible for the Barça stores, who explain that Nike sends them the non-personalized jerseys on the one hand and the sheets to do so on the other, and that they managed to sell all Messi jerseys from last season.
Therefore, only those of the current course that the shop assistants stamped should be returned to the North American multinational for them to wear in the stores as a claim for the fans to buy them without having to queue for the stamping. This commercial resource is only used, always according to these sources, with the best players of the team and it is evident that Leo Messi was the emblem par excellence.On the other hand, those responsible say that the plates with the number and the name are usually cut to be reused with other players and that they are not returned to Nike. This is what happened with all the leading players who left previously, as happened in the case of Neymar, who will once again become Messi's teammates, this time at PSG. According to different studies, until now 8 out of 10 Barça shirts that were sold wore the '10' of Leo Messi, which meant income of between 20 and 30 million per season for the club.
This Tuesday the specialist in the economy of Barça and general director of Diagonal Inversiones, Marc Ciria, explained to EFE that the entity is betting a lot on Memphis Depay commercially and that he "could sell 5 out of 10 shirts and thus prevent the fall of sales were beyond 30% in the short term. "
The Barça home kit for the 2021-2022 season can be purchased from June 16. Thus, the Barça fans have practically had two months to buy it with Messi's '10' on their back. This summer it has been common to see it on the streets of Barcelona while practically everyone took the continuity of Rosario for granted. What will its owners do with it now?

Photos from as.com